ENYA, CHILD STARS, PFYT2, ITALY...
Southend restaurants ban UK MP David Amess ...

Unknown commented -
Sir David Amess was previously PPS to Edwina Currie 1987-88
Sir David Amess served as Hon. Secretary, Conservative Friends of Israel, 1998-
https://www.southendwestconservatives.com/sir-david-amess-mp
https://www.express.co.uk/news/uk/453381/Female-MP-abused-boy-in-care
DAVID AMESS BACKS HARVEY WEINSTEIN
"In October 2017, following the Harvey Weinstein sexual misconduct allegations, a statement was issued in the name of Amess which described the allegations against Weinstein as 'dubious to say the least' and quoted Amess as having said that the 'sudden flurry of alleged inappropriate advances beggars belief'.
https://en.wikipedia.org/wiki/David_Amess
"Amess was appointed PARLIAMENTARY PRIVATE SECRETARY TO MICHAEL PORTILLO, a position he held for ten years throughout Portillo's ministerial career."
...
SYDNEY (AP) — One of New Zealand's best-known businessmen Ron Brierley was sentenced in a Sydney court on Thursday to 14 months in prison for possessing thousands of child sex abuse images.
..
#France
Paris -COVID-19: le Sénat rejette la proposition de loi sur l'obligation vaccinale 262 voix contre 64 voix pour- 13/10/2021
Unknown commented -

NATO - how it seeks to weaponise propaganda and info control against even its own member country populations:
'Figures in the NATO military cartel increasingly see their own domestic population as a threat.
'Cognitive warfare seeks to change not only what people think, but also how they act
'"The modern concept of war is not about weapons but about influence ... Victory in the long run will remain solely dependent on the ability to influence, affect, change or impact the cognitive domain."
'"Any user of modern information technologies is a potential target, the whole of a nation's human capital"
'NATO and its allies in the military-industrial complex not only seek to dominate the world and the humans that inhabit it with unsettling cognitive warfare techniques, but to also ensure that corporations and their shareholders continue to profit from these imperial endeavors.
NATO's Plans To Hack Your Brain | ZeroHedge
Unknown commented -
On the road again! -

PFYT2

PFYT2 – Truth Exists: Lies Are Made Up
Former child star
Matthew Mindler
, 'Our Idiot Brother' actor, died 'by suicide', coroner says
Michael Jackson, Scotty Beckett, Bobby Driscoll, Judy Garland, River Phoenix, Brad Renfro ...
https://www.youtube.com/watch?v=TR1ilISaacw
Just like Danish health official Tanja Erichsen, also collapsed at the podium, back in April
https://www.youtube.com/watch?v=7jTS_I5_m1g
Article on Austrian MP Holzleitner and her aggressive support for 'Die Impfung' - 'The Injection'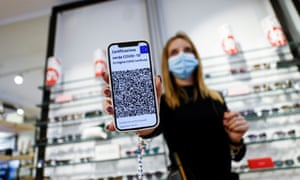 'On 1 October 2020, the
Estonian Government
confirmed its partnership with the World Health Organization (
WHO
) for a blockchain-based COVID-19 vaccination certificate solution, as
Bloomberg
reported.
'Estonian enterprise blockchain firm
Guardtime
, now headquartered in Switzerland, will lead the pilot, firstly testing the possibility of a global scale platform in 'pathfinder countries.''

https://guardtime.com/blog/who-digital-covid-19-vaccination-infrastructure
Italy braced for unrest as Covid pass becomes mandatory for all workers
Amy Berg's documentary An Open Secret is about the sexual abuse of Hollywood's child stars.
Among the 'abusers' named are:
Marty Weiss
Michael Harrah
Bob Villard
Marc Collins-Rector
Chad Shackley.
Hollywood Reporter
Micheal Egan III (above) accused X-Men director Bryan Singer of abusing him at pool parties held by Marc Collins-Rector and Chad Shackley.
Egan eventually dropped his legal suits against Singer and against:
TV executive Garth Ancier,
former Disney executive David Neuman
and producer Gary Goddard.
A large number of child celebrities are reported to be victims of the CIA's MK ULTRA mind-control.
Rector-Collins was jailed in 2004 after pleading guilty to transporting minors across state lines to have sex with them.
Marty Weiss pleaded no contest in 2012 to two counts of committing lewd acts on a child after he was charged with molesting a young performer he represented.
Bob Villard represented Leonardo DiCaprio when he was a boy.
Villard pleaded no contest to a felony charge in 2005 after he allegedly sold lewd pictures of boys on eBay.
Michael Harrah, a talent manager, is accused in the film of having young boys stay with him in his home and of attempting to take at least one of them to bed.
Hollywood Sex Abuse Film Revealed: Explosive Claims, New Figures Named (Exclusive)
/
Amy Berg 'An Open Secret' Clip - Elle
Labels: Brierley, Eva María Holzleitner, Matthew Mindler, NATO, Vaccination certificates