Nothing on this blog constitutes or should be interpreted as medical advice
; and
nothing replaces medical advice from a qualified medical professional
;
and medical advice from a qualified medical professional should always be sought.
Ivermectin
, a drug used to fight parasites in third-world countries, could help reduce the length of infection for people who contract coronavirus for less than a $1 a day, according to recent research by
Sheba Medical Center
in Tel Hashomer.
Queensland -

'Red hot' anger as retailers reject calls to avoid online shopping .
...
Lithuania looks to bar unvaccinated people from non-essential shops and services...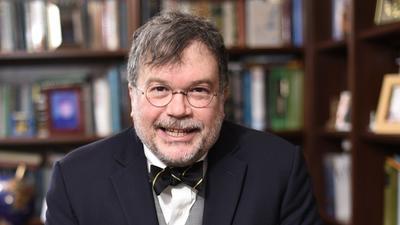 '
Dr. Peter Hotez, a professor of pediatrics and molecular virology at Baylor College of Medicine
is calling for federal hate-crime protections to be extended to cover criticism of Dr. Anthony Fauci and other scientists.
'He wants Congress to expand hate crimes to "scientists currently targeted by far-right extremism in the United States."'
Baylor Prof Demands Prosecution Of Criticism Of Fauci And Other 'Scientists' As Hate Crime
...
Only 1% of Africa population vaccinated against Covid-19

Globally, 14.5 per cent of the population has been fully vaccinated.


Chief Medical Officer of Health Canada – cannot provide proof of 'isolation' of SARS-COV-2 virus.
Chief Medical Officer of Health Canada – cannot provide proof of 'isolation' of SARS-COV-2 virus

.
'I Am Not Becoming The F---ing Vax Police': NYC Small Biz Owner Says He Will Not Enforce Vaccine Passport
Unknown commented -
Tweets showing the narrative is falling apart
By June 1st, over 99% of Gibraltar's population was fully vaccinated. Since that time, new COVID cases per day have increased more than 2500%.
https://twitter.com/Fynnderella1/status/1421140771298856961
Social distancing and masks are back in one the most vaccinated nations of the world: Iceland.
82% of the new cases were fully vaccinated.
https://twitter.com/Covid19Crusher/status/1419357602077724673
Unknown commented -
Despite 90% of adults / 70% of the full population in Iceland having being vaccinated, Covid cases have recently rocketed.
Therefore, the argument for vaccine passports has been completely destroyed.
https://twitter.com/JamesMelville/status/1420278471406784516
Unknown commented -
The chief epidemiologist of Iceland suggested that we may see lockdown restrictions in place for up to another 5 to 15 years.
15 days to flatten the curve turned into 15 years.
https://twitter.com/PeterSweden7/status/1420840948691611648
Will Gibraltar and Iceland be the spark that blows up the entire narrative?
https://twitter.com/BarbaraWayman/status/1421112315617988612
The sole rationale for vaccine passports has evaporated.
https://twitter.com/Francis_Hoar/status/1419952489575628807
Cuomo allegedly sexually harassed a doctor as she conducted his COVID-19 nasal swab
90 health/science institutions globally all failed to cite even 1 record of "SARS-COV-2" purification, by anyone, anywhere, ever
FOIs reveal that health/science institutions around the world have no record of SARS-COV-2 isolation/purification, anywhere, ever
(
Natural News
) 'In a shocking revelation first reported by Dan Dicks of
Press for Truth (Canada)
, an FDA document admits that the CDC and FDA conspired to fabricate a covid-19 testing protocol using human cells combined with common cold virus fragments because they had no physical samples of the SARS-CoV-2 "covid" virus available.'
...
UK
...
'Mind control is not as far-fetched an idea as it may seem.
'In
Jeffrey M. Friedman
's laboratory, it happens all the time, though the subjects are mice, not people.
'Friedman and his colleagues have demonstrated a radio-operated remote control for the appetite and glucose metabolism of mice - a sophisticated technique to wirelessly alter neurons in the animals' brains.
'At the flick of a switch, they are able to make mice hungry - or suppress their appetite - while the mice go about their lives normally.
'It's a tool they are using to unravel the neurological basis of eating, and it is likely to have applications for studies of other hard-wired behaviors.'
58% of Infant Deaths Reported to VAERS Occurred Within 3 Days of Vaccination, Research Shows
...
Psychosis
..
John Eyers.
John Eyers
, from Southport, Merseyside, died of Covid 19, according to his twin sister Jenny McCann
"Mrs McCann has now been targeted by anti-vaxxers on social media, with some accusing her of being 'paid by the Government' while others said they were 'not buying' the story."
'The pink date stamp was digitally added to the picture and did not exist on the original box.'
Unknown commented
My hospital has cut down nurse staffing levels
so severely that each nurse has 9 patients and no help, on her own for 12 hours.
These are critical and complicated patients that need one to one monitoring.
It forces nurses to stay past their shift another 4 hours to chart.
A grand total of 15 or 16 hours with no break.
6 of my 9 patients last night were 300lbs plus and dead weight, constantly pissing themselves or trying to crawl out of bed and fall.
Each one on the call bell 8 or 9 times an hour. The other three were critically ill, on complex time consuming drips and interventions.
Management has also taken away aides, phlebotomy, cleaning staff and lab techs,
and outsourced catering to a horrible company that dumps out trays and then takes them away before a nurse can even get around to all her people and make sure they eat.
Jabs for ALL British 16 and 17 year olds 'within days'
https://www.theguardian.com/society/2021/aug/03/sturgeon-expects-covid-jab-to-be-recommended-for-16--and-17-year-olds
Louisiana Reinstates Indoor Mask Mandate.
New York Gov. Andrew Cuomo found to have sexually harassed multiple women, the New York state attorney general says after a four-month probe.
https://abcn.ws/3rNPwX6

Switzerland: 730 Years of an Independent Sovereign Nation – Really?
'NAC can relieve symptoms of respiratory conditions by acting as an antioxidant and expectorant, loosening mucus in your air passageways.
'As an antioxidant, NAC helps
replenish glutathione levels
in your lungs and reduces inflammation in your bronchial tubes and lung tissue.'
Over lockdown, Suzy Stewart – who has quadriplegic cerebral palsy and needs 24/7 care – has had her support significantly reduced and has had to be cared for by her mum, who is now her full-time carer.
Fact Check: Man in viral video is not Dean of Mumbai's Nair Hospital


NewsMeter
CDC Study on
12- to 17-Year-Olds
Who Got Pfizer Vaccine: 397 Reports of Heart Inflammation, 14 Deaths
Dr. Ardis explains how Dr. Anthony
Fauci KNEW the experimental drug Remdesivir was DEADLY
, yet he mandated it anyway as the ONLY "allowed" CV-19 treatment to be used in American hospitals.
Dr. Ardis also explains how the FDA knew months before the experimental COVID "vaccines" were used that they were also deadly and would cause all manner of terrible diseases.

Henry Makow@hmakow
14m
·
https://beforeitsnews.com/health/2021/07/mind-blowing-full-interview-of-dr-bryan-ardis-by-german-lawyer-reiner-fuellmich-3040823.html
In the Philippine city of Lapu-Lapu, Mayor Junard "Ahong" Chan issued an
executive order
(No. 2021-040) on Monday 26th July, which bans unvaccinated individuals from entering department stores, supermarkets, and grocery stores.
The table showing when the future COVID-19 variants will be 'released' is fake
Factly


'In Australia, a survey shows a majority of people (62%) think 80% or more of the Australian population should be fully vaccinated
before Australia reopens its international borders
and removes all restrictions resulting from the Covid-19 pandemic.
'The data indicates that 72% of respondents would support rules requiring people to prove they are vaccinated before travelling interstate, while
63% would back a requirement that people prove they are fully vaccinated before entering public venues, like restaurants.'
Most Australians comfortable with vaccination passports for domestic travel and venues, poll reveals
https://
vaccineimpact.com/2021/20595-dead-1-9-million
Boss:
Dave Potts, 64
Company:
Morrisons
2020 pay packet:
£4.2m
Total pay:
£23.7m in 6 years