MIND CONTROL, HOSPITALS, PUTIN, COVID-19, SCHOOLKIDS, CARE HOMES, MUMBAI,
"Children aged between seven and eight, were taught
the 'COVID-19 song'
at Bogangar Public School in Tweed Heads in northern NSW in Australia for a month.
"This is nothing but mind control to instill fear and conformity."
Anonymous writes -
We haven't had a case of Covid-19 in 5 weeks in Dumfries & Galloway.
Dumfries and Galloway - killed off by the Scottish National Party government in Edinburgh.
During the scamdemic, the Dumfries and Galloway Royal Infirmary has had a 'lower than expected demand for beds.'
It is not busy.

"There are currently no patients at all in the small Annan Hospital.

"Moffat Cottage Hospital has been temporarily closed."
The cottage hospitals in Kirkcudbright and in Newton Stewart may become permanently closed.
Above - Maria and Ektaterina Putin in the early 2000s.
UK School children under 15 have just a 3.5MILLION-to-one chance of dying from coronavirus and are more likely to be hit by lightning.
Analysis of data from the Office for National Statistics (ONS) by Sir David Spiegelhalter, from the University of Cambridge, shows that the risk of Covid-19 to children is extremely low.
School children under 15
Henry Makow@HenryMakow
·
5h
'COVID Cases Transferred to Nursing Homes to Inflate Deaths.
'A third of COVID hoax deaths were in nursing homes where patients were literally murdered for profit.'
The Lockdown came to Mumbai.
Many workers and handymen, migrant labourers, fled the city.
These were the men who cleared the drains of silt so that the rains don't cause flooding and water-borne diseases such as
leptospirosis
.
These were the sanitation workers who used to spray neighbourhoods with mosquito repellent to prevent malaria, dengue fever and chikungunya.
Mumbai discovers life isn't so sweet without the workers
.....
The
rainbow
image is used in mind control.
Esther Rantzen and her friend Jimmy Savile who ran child abuse rings.
BBC - full day of interviews with
Esther Rantzen
and Sam Faiers discussing
@NSPCC
Childline's new data showing
an increase of under-11's that are being counselled
for mental health issues during this time, whilst also encouraging parents to join the
Rainbow
Trail
.
Good Broadcast@good_broadcast
·
20h

Brilliant model of the Titanic. And some rainbows.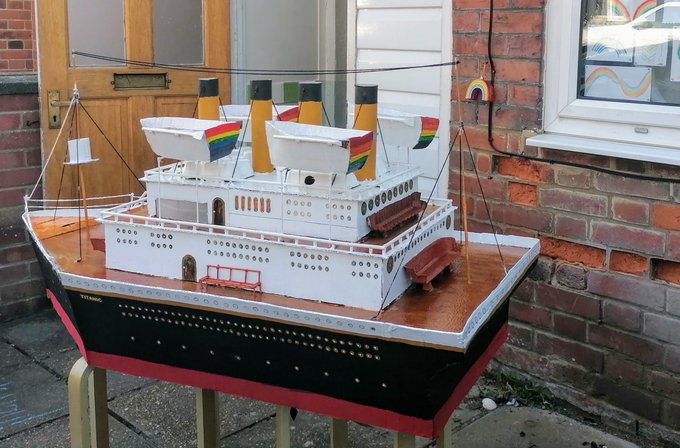 Cheshire Fire and Rescue Serv
ice
@CheshireFire
We're flying the
rainbow
flag at our fire stations to show our support to all those who are working hard to keep us safe.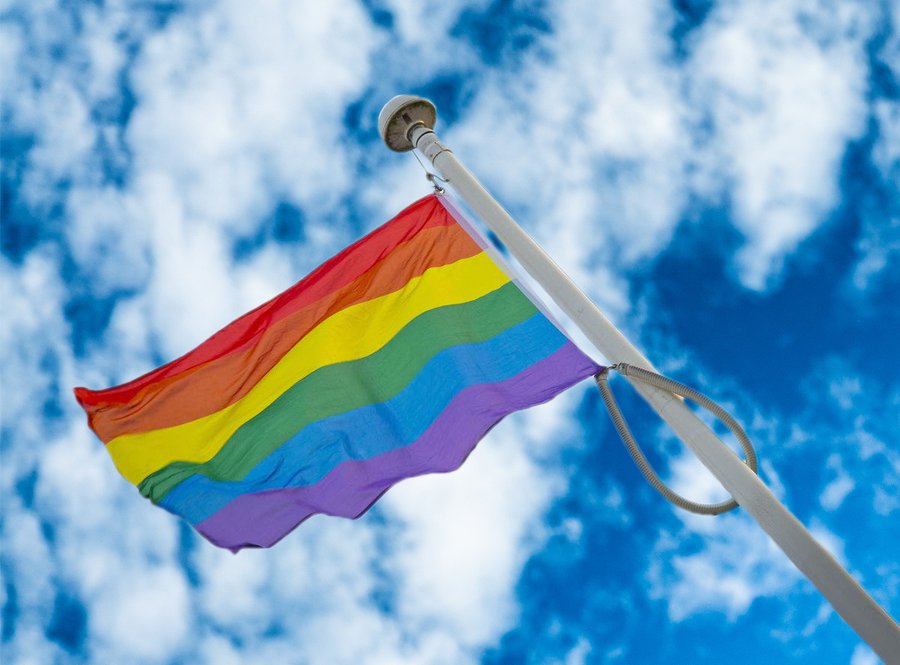 Mind control by the Powers-that-Be, using rainbows and fear?
"The mind virus took root and people begged for their enslavement."
"This is the 'Compliance and Re-programming phase'.
"It must run for at least a year, people will simply give up their ideals - about cultural and social events, school, sports, travel, medical freedom."
Henry Makow@HenryMakow
·
5h
Our reality is their magic spell. Take the
scamdemic
for example. They're indulging in Black Magic, and we're playing along?
Note sections on fear coercion and turning communities against each other to help gov't policy.
ILLUMINATI / DEEP STATE/ POWERS THAT BE...
The Coronavirus story is part of a plot to control your mind?
An unknown group is spreading horror stories in order to mind-control us?
Tracey Z and the nurses who never died – OffGuardian
In April 2020 a twitter user in the UK called Traceyz18 tweeted the following message:
"I feel so upset.
2 nurses who were in the intenstive therapy unit in Swansea have died today.
"3 more still ventilated. All from the same unit.
My heart is breaking."
The official twitter of Swansea's National Health Service trust eventually responded:
"This is incorrect. We have not had any nurse deaths in our intenstive therapy and your tweet is causing anxiety."
Traceyz18's tweet lines up with the media scare-stories about how NHS staff are in terrible danger (
when they're not
).
The original lie had over 3000 retweets and nearly 10,000 likes before the correction was even posted.
The correction, despite being up for over a month longer, still has less than 1/5th that number.
Tracey Z and the nurses who never died – OffGuardian
Who is inventing stories about Covid19?
In 2015 the
UK announced the formation of the 77th brigade
.
Does it promote the coronavirus scam?
Tracey Z and the nurses who never died – OffGuardian
...
Well-known Italian writer, Br. Alexis Bugnolo, states: "Italians are still trying to understand why Bergamo, of all the cities of Italy, is the epicenter of the Coronavirus epidemic…"
"One factor may be that the city was vaccinated en mass not once, but twice, in the 2 months preceding the Coronavirus outbreak in the city."
Bill Gates, HR6666, Remdesivir, Deaths in Italy
...
MKUltra
is the project by the CIA, and its friends, to mind control large numbers of people.
"The project has been coordinated with the
United States Army Biological Warfare Laboratories
.
"MKUltra has manipulated its subjects' mental states and brain functions."
The Coronavirus event appears to be a mind control event?
"MK Ultra techniques have included the use of
chemicals, electroshocks, hypnosis, sensory deprivation,

isolation

, as well as other forms of torture.
"
MKUltra has operated in hospitals and pharmaceutical companies
."
Project MKUltra - Wikipedia
Who is behind the coronavirus event?
Who is trying to control us?
Why have the police been keeping children under lockdown?
Kurt Lewin
In 1921, in London, the
Tavistock Institute
of Human Relations was set up to study
the 'breaking point' of humans.
(
Project Monarch: Nazi Mind Control by Ron Patton
)
In 1932,
Kurt Lewin
, a German-Jewish psychologist, became the director of the Tavistock Institute.
Kurt Lewisn studied the use of terror to achieve mind control.
(
Cached
)
Labels: children, covid-19, daughters, Dumfries and Galloway, empty hospitals, mind control, Mumbai, nursing homes, Putin