CORONAVIRUS - MK ULTRA MIND CONTROL
The
rainbow
image is used in mind control.
Esther Rantzen and her friend Jimmy Savile who ran child abuse rings.
BBC - full day of interviews with
Esther Rantzen
and Sam Faiers discussing
@NSPCC
Childline's new data showing
an increase of under-11's that are being counselled
for mental health issues during this time, whilst also encouraging parents to join the
Rainbow
Trail
.
Good Broadcast@good_broadcast
·
20h

Brilliant model of the Titanic. And some rainbows.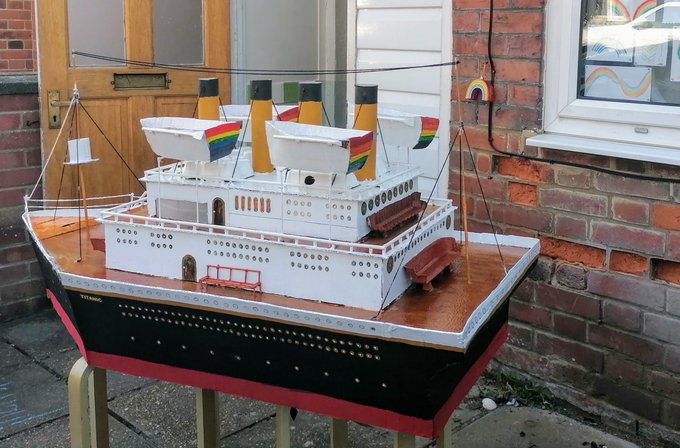 Cheshire Fire and Rescue Serv
ice
@CheshireFire
We're flying the
rainbow
flag at our fire stations to show our support to all those who are working hard to keep us safe.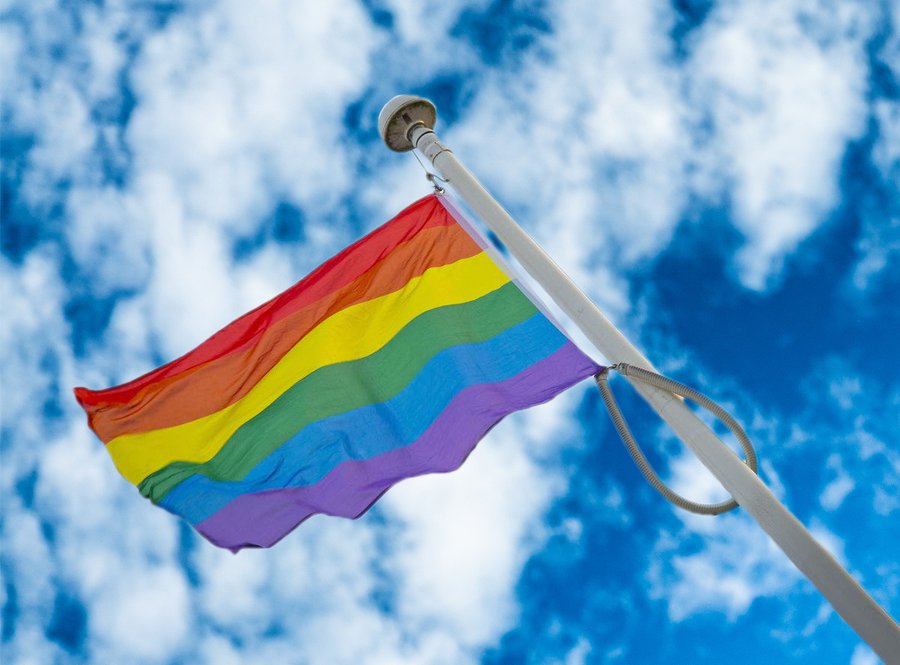 Mind control by the Powers-that-Be, using rainbows and fear?
"The mind virus took root and people begged for their enslavement."
"This is the 'Compliance and Re-programming phase'.
"It must run for at least a year, people will simply give up their ideals - about cultural and social events, school, sports, travel, medical freedom."
Henry Makow@HenryMakow
·
5h
Our reality is their magic spell. Take the
scamdemic
for example. They're indulging in Black Magic, and we're playing along?
Note sections on fear coercion and turning communities against each other to help gov't policy.
ILLUMINATI / DEEP STATE/ POWERS THAT BE...
...
The Coronavirus story is part of a plot to control your mind?
An unknown group is spreading horror stories in order to mind-control us?
Tracey Z and the nurses who never died – OffGuardian
In April 2020 a twitter user in the UK called Traceyz18 tweeted the following message:
"I feel so upset.
2 nurses who were in the intenstive therapy unit in Swansea have died today.
"3 more still ventilated. All from the same unit.
My heart is breaking."
The official twitter of Swansea's National Health Service trust eventually responded:
"This is incorrect. We have not had any nurse deaths in our intenstive therapy and your tweet is causing anxiety."
Traceyz18's tweet lines up with the media scare-stories about how NHS staff are in terrible danger (
when they're not
).
The original lie had over 3000 retweets and nearly 10,000 likes before the correction was even posted.
The correction, despite being up for over a month longer, still has less than 1/5th that number.
Tracey Z and the nurses who never died – OffGuardian
Who is inventing stories about Covid19?
In 2015 the
UK announced the formation of the 77th brigade
.
Does it promote the coronavirus scam?
Tracey Z and the nurses who never died – OffGuardian
..
President Donald Trump
has announced that he believes a Coronavirus vaccine will be ready by the end of the year and once this vaccine is ready he
intends to deploy the military to distribute the vaccine on a mass scale to most of the entire country.
₿ TruthRaider @TruthRaiderHQ
After being detained in their homes, the residents of Madrid, Spain take to the streets and call for their government officials resignation.
Resistance News@Resist2Exist313
·
10h
The anti lockdown resistance is growing as police, in Ukraine, put down their weapons & stand with the people against the lockdown measures.
...
Well-known Italian writer, Br. Alexis Bugnolo, states: "Italians are still trying to understand why Bergamo, of all the cities of Italy, is the epicenter of the Coronavirus epidemic…"
"One factor may be that the city was vaccinated en mass not once, but twice, in the 2 months preceding the Coronavirus outbreak in the city."
Bill Gates, HR6666, Remdesivir, Deaths in Italy
...
MKUltra
is the project by the CIA, and its friends, to mind control large numbers of people.
"The project has been coordinated with the
United States Army Biological Warfare Laboratories
.
"MKUltra has manipulated its subjects' mental states and brain functions."
The Coronavirus event appears to be a mind control event?
"MK Ultra techniques have included the use of
chemicals, electroshocks, hypnosis, sensory deprivation,

isolation

, as well as other forms of torture.
"
MKUltra has operated in hospitals and pharmaceutical companies
."
Project MKUltra - Wikipedia
Who is behind the coronavirus event?
Who is trying to control us?
Why have the police been keeping children under lockdown?
Kurt Lewin
In 1921, in London, the
Tavistock Institute
of Human Relations was set up to study
the 'breaking point' of humans.
(
Project Monarch: Nazi Mind Control by Ron Patton
)
In 1932,
Kurt Lewin
, a German-Jewish psychologist, became the director of the Tavistock Institute.
Kurt Lewisn studied the use of terror to achieve mind control.
(
Cached
)
Sydney police snatched this 4-year-old from his mother, who was protesting against the coronavirus regulations.
In Germany, similar research was being carried out by the Germans.
There were many links between the fascists in Germany and the fascists in Britain.
For example, the Order of the Golden Dawn, a masonic-style secret society which had
Aleister Crowley
as a member, included German Nazis and British aristocrats.
(
Project Monarch: Nazi Mind Control by Ron Patton
)
Mengele who reportedly worked for the CIA and helped to brainwash Oswald (
aangirfan: Mengele, Oswald, the CIA
)
Survivors of abuse under the Nazis remember Mengele torturing and killing a small child in front of a child he was programming.
Dr. Josef Mengele studied mind-control at Auschwitz.
Children were tortured and sometimes died.
(
MENGELE, MOSSAD AND THE CIA
).
One of Mengele's 'reluctant' assistants was
Berthold Epstein
, who was Jewish.
How the Nazis treated children
During World War II, at Colgate University in the USA, Dr. George Estabrooks of Colgate University was working on mind-control. (
George Estabrooks - Wikipedia, the free encyclopedia
)
After World War II, the U.S. military brought a large number of the top German Nazi scientists to the United States. The code name for this operation was Project Paperclip.
(
aangirfan: MENGELE, MOSSAD AND THE CIA
)
MKULTRA child www.atasbawah.com/page/4/
In the early 1960s, the US military began
Project Monarch
.
(
Project Monarch: Nazi Mind Control by Ron Patton
)
With Monarch, torture is used to produce mind-control.
The people whose minds have been controlled are reportedly used as sex slaves. They can be used to blackmail politicians. They can be used to infiltrate organisations. They can be used to carry out assassinations or suicide bombings.
Reportedly, victims are often found to have scars or marks suggesting multiple electrical prods and mutilation by knives, branding irons, or needles.
(
Project Monarch: Nazi Mind Control by Ron Patton
)
MKULTRA victim Blanche Chavoustie www.raven1.net/bcanomal.htm
Names linked to US mind-control experiments include
Dr Ewen Cameron, Lt Col Michael Aquino, a Jewish doctor named Dr. Gruenbaum and Dr. Josef Mengele.
(
Project Monarch: Nazi Mind Control by Ron Patton
)
Survivors of abuse under the Nazis remember Mengele torturing and killing a small child in front of a child he was programming.
Dr. D. Ewen Cameron was the former head of the Canadian, American and World Psychiatric Associations.
He carried out torture experiments on children at several locations in Montreal, including McGill University, St Mary's Hospital and Allan Memorial Institute.
Cameron
Cameron used the technique called 'psychic driving,' where children were kept in a drug induced coma for several weeks and given electroshocks, while electronic helmets were strapped to their heads and repetitive auditory messages were transmitted at variable speeds.
(Gordon Thomas, Journey into Madness: The True Story of Secret CIA Mind Control and Medical Abuse, Bantam Books, 1989)
Many of the victims were abused children from Roman Catholic orphanages.
Project MKULTRA was publicly exposed in 1970, through lawsuits filed by Canadian survivors and their families.
The CIA and Canadian government settled out of court.
(BBC documentary on Cameron
Click here to watch.
)
Lt. Col. Michael Aquino, Aquino was connected with the Presidio Army Base day care scandal, in which he was accused child molestation.
Dr. Sydney Gottleib and Lt. Col John Alexander are also said to be linked to MKULTRA.
Fort Detrick, where the anthrax came from.
The Monarch mind-control experiments reportedly took place at the following locations:
Cornell, Duke, Princeton, UCLA, University of Rochester, MIT, Georgetown University Hospital, Maimonides Medical Center, St. Elizabeth's Hospital (Washington D.C.), Bell Laboratories, Stanford Research Institute, Westinghouse Friendship Laboratories, General Electric, ARCO and Manking Research Unlimited.
China Lake Naval Weapons Center, The Presidio, Ft. Dietrick, Ft. Campbell, Ft. Lewis, Ft. Hood, Redstone Arsenal, Offutt AFB, Patrick AFB, McClellan AFB, MacGill AFB, Kirkland AFB, Nellis AFB, Homestead AFB, Grissom AFB, Maxwell AFB and Tinker AFB
Langley Research Center, Los Alamos National Laboratories, Tavistock Institute, and areas in or by Mt. Shasta, CA, Lampe, MO and Las Vegas, NV.
(Project Monarch: Nazi Mind Control by Ron Patton)
Bush at Offutt on 9 11
One well known victim of CIA mind-control is
Cathy O'Brien
, who refers to abuse by her father, forced prostitution involving top people, and working as a drugs mule.
(
Trance-Formation.com - Cathy O'Brien's website
/
Google Videos of Cathy O'Brien
)
Paul Bonaci
has testified about sexually-abused boys from Boy's Town in Nebraska being taken to nearby Offutt Air Force Base, where he says they were subjected to mind-control programming.
Bonnaci remembers being flown, with other boys, from the Air Force base to California and Bohemian Grove.
(
Project Monarch: Nazi Mind Control by Ron Patton
)
Some victims were apparently murdered.
Offutt air force base
It is supected that
Lee Harvey Oswald, Sirhan-Sirhan, Charlie Manson, John Hinckley Jr., Mark Chapman, David Koresh, Tim McVeigh and John Salv
i may have been mind-control victims.
(
Project Monarch: Nazi Mind Control by Ron Patton
)
In 1992,
Dr. Corydon Hammond
, a Psychologist from the University of Utah, delivered a lecture entitled "Hypnosis in MPD: Ritual Abuse" at the Fourth Annual Eastern Regional Conference on Abuse and Multiple Personality, in Alexandria, Virginia.
(
Project Monarch: Nazi Mind Control by Ron Patton
)
Hammond referred to the Nazi connection and military and CIA mind control research.
He is one of many people who have spoken out.
Monarch Program
mind-control survivors claim to have been used as slaves by certain intelligence agencies and top-ranking politicians.
(
http://www.outpost-of-freedom.com/operatio.htm
http://j_kidd.tripod.com/b/104.html
)
The original idea for this project came from research carried out by top SS German Nazi scientists (1927-1941) .
The leader of this research was Himmler.
Dr Ewen Cameron
's "depatterning" and "psychic driving" destroyed a patient's personality by repeated shocks up to forty times the intensity considered safe.
(
http://www.cchr.org/ect/eng/page18.htm
)
In the 1950s, the CIA paid Cameron $69,000 to do this as part of their mind control operation code-named MK-ULTRA.
John Marks, author of The Search For The Manchurian Candidate, tells us: "The frequent screams of patients (usually women) that echoed through the hospital did not deter Cameron or most of his associates in their attempts to 'depattern' their subjects completely."
Harry Harlow
(born Harry ISRAEL) was an American psychiatrist.
"
Harry Harlow
worked for the US military and, as 'a Jewish Nazi', he carried out experiments on babies.
"Harlow took newborn babies away from their mothers.
"He gave some of the babies 'surrogate mothers' made of wire and wood.
"Harry Harlow kept some babies isolated in tiny metal boxes, sometimes for up to a year.
"His
pits of despair
were dark metal boxes designed to isolate the babies from everything in the outside world.
"Within days, the babies kept inside the pits were driven insane, continually rocking and clutching at themselves, tearing and biting their own skin and ripping out their hair.
"He would watch and photograph mentally ill mothers physically abusing and killing their own babies.
"Such experiments are still going on today."
Harry Harlow carried out psychological experiments
Labels: Aquino, babies, biowar, Bonacci, CIA, Estabrooks, Ewen Cameron, Hammond, Harry Harlow, hospitals, isolation, Kurt Lewin, Mengele, Monarch, nurses, Offut, Paperclip, pharma, Rainbow, vaccines