CORONAVIRUS CABAL
....
Burundi's president, on a bike.
He denounced and expelled the WHO for the 'false pandemic'.
Burundi's President Nkurunziza has died suddenly
Brabantian 17 June 2020 at 11:56 writes
President of Burundi Pierre Nkurunziza, who had denounced and expelled the WHO for the 'false pandemic', is suddenly and mysteriously dead at age 55 after 'cardiac arrest'
It is openly speculated in Burundi that he was murdered.
"The unexpected death of Nkurunziza is reminiscent of the mysterious plane crash of Polish President Lech Kaczyński in 2009, in which he was killed shortly after he refused the vaccine made by the WHO against the H1N1 flu."
...
The number 33 in a story tells us that the story is probably fake?
"Colorado has introduced a bill that would "re-educate" parents who refuse to vaccinate their child with the coronavirus vaccine.
"The bill forces all doctors and medical staff to give vaccinations with no exemptions, even if they are in a situation where they believe it would not be in that child's best interest."
Colorado Bill Requires "Re-education"
Medical Tyranny: Trump Pivots To Mandatory Vaccinations Under Operation "Warp Speed"
....
What about the lockdown in Beijing, CHINA?
...
Are we copying CHINA on CONTROL?
...
Bill Gates is dangerous?
Alpha OmegaEnergy
@AOECOIN
12h
Members of Parliament in Brazil broke into a hospital that claimed to have 5,000 people infected and 200 deaths from COVID19 and CAUGHT THEM RED HANDED
- NOT ONE PATIENT THERE.
"We have now established that, in the UK, The Coronavirus Act 2020 is null and void.
"There are many reasons for this, the main one being that S1(1) of the Act defines 'coronavirus' as being 'covid-19' or it's other name 'SARS Cov-2'.
"However, by virtue of the fact that it is not legally, medically or scientifically recognised as a disease or virus it cannot be legislated against, and this makes the whole Act null and void. "
The Coronavirus Act 2020 is Null and Void
Supporters of Maduro in Venezuela.
Covid-19 deaths per million people.
Belgium: 845.29
China: 3.33
Venezuela: 0.87
Syria: 0.35
Vietnam: 0.0
"I work in the healthcare field.
"We are testing people for any strain of a Coronavirus (cold type virus).
"Not specifically for COVID-19.
"
There are no reliable tests for a specific COVID-19 virus.
"There are no reliable agencies or media outlets for reporting numbers of actual COVID-19 virus cases. This needs to be addressed first and foremost.

"Every action and reaction to COVID-19 is based on totally flawed data and we simply can not make accurate assessments."
UK Healthcare Worker Says COVID-19 Testing Kits Do Not Work
Henry Makow@HenryMakow·6h writes - Lockdown is Dangerous to Our Health


https://henrymakow.com/2020/06/Lockdown-is-dangerous-to-our-health.html

…
The lockdown is worse than obesity, chronic smoking, or alcoholism.
"Labour rights violations are widespread in the manufacture of healthcare goods globally, including disposable surgical instruments in Pakistan, surgical masks in Mexico, and healthcare uniforms in India."
The scandal of modern slavery
...
The Bad Guys planned all this in advance.
"The
most bizarre resolutions
currently circulating on the US Congressional circuit are to authorize funding for a bilateral cooperative program with Israel for the development of health technologies with a focus on combating COVID-19.
"What the bills will do is establish a partnership with Israel to develop a vaccine and other medical responses to the pandemic virus.
"The costs will be shared, but
Israel's pharmaceutical industry will market the products, which promises to be enormously profitable if the endeavor succeeds."
....
In New Zealand some people have spoken out against Totalitarianism in New Zealand.
new-zealand
...
Kaufman has some interesting things to say about Covid-19.
But he is against vaccinations.
There is a belief that "Vaccination is largely responsible for the worldwide eradication of smallpox and the restriction of diseases such as polio, measles, and tetanus from much of the world."
PETER HITCHENS
writes -
After 9 11 - "we willingly made a bonfire of our freedoms, wrongly persuaded that we could trust our governments not to take advantage."
PETER HITCHENS
writes
Covid-19 p- "The numbers of dead are grossly inflated by an incredibly lax recording system, which does not distinguish between those who died of Covid-19 and those who died of other things but may have been infected by it.
"Many who have 'died of Covid-19' are almost certainly victims of the Government's failure to protect those who were in fact most vulnerable – the residents of care homes.
PETER HITCHENS
writes -
"Thanks to the barefaced dishonesty and unlawful bias of the BBC, and also the pitifully bad coverage of several newspapers, millions are unaware the whole basis of Government policy is now completely exploded by scientific experts.
"Even the truth about Sweden, which did not shut down, is obscured by incessant hostile reporting.
"
Sweden followed Britain in one thing – failing to protect care homes
, and so it has had a higher death toll than it should have done. But even so, its experience – along with Japan – shows clearly that there is no link between shutdown and the number of deaths suffered.
"The ceaseless assumption of the Government and the BBC that the shutdown 'protected' the NHS is simply not borne out by any facts. The NHS was never going to be overwhelmed. Covid deaths in this country peaked on April 8.
Boris Johnson on his kibbutz.
"The Tory Party – in office but not in power – has destroyed itself – voters will not forgive the mess it has made of their lives and of the economy, especially when they get the bill and the inevitable public inquiry reveals just how wrong they were."
Tony Gosling @TonyGosling
·
11h
'Covid-19 only' deaths 3,300 in UK,
Non-Covid & excess deaths 100s of times more.
"After experiencing serious reoccurring cardiovascular issues during lockdown, I finally contacted my GP this week.
"However, I was informed by the receptionist that the surgery would only be performing telephone appointments these days, but that there would be no more calls for the rest of the day. It was only 10:30am. I insisted that it was serious, and she then relented and said a doctor would call me later that day.
"Later on, the doctor called and informed me that she could book me in for a heart diagnostic but that
I would likely have to wait a few months for the appointment
because the hospital's resources were all being focused on COVID pandemic for the foreseeable future. I cannot tell you how devastated I was to hear this. No other options were offered.
"What can I do now? With care being rationed to extreme levels, I can only imagine how many other people are being fobbed off like this.
Why are we clapping for the NHS if the NHS has closed its doors to potentially millions who are desperate for urgent care?
This whole thing makes no sense."
UK Column News – NHS Eye Witnesses – OffGuardian
....
"Unlawful 'do not resuscitate' orders are being placed on patients with a learning disability during the coronavirus pandemic without families being consulted.
"National charities have successfully challenged more than a dozen unlawful do not resuscitate orders (DNRs) that were put in place because of the patient's disability rather than due to any serious underlying health risk."
Coronavirus: Unlawful do not resuscitate orders imposed
Erin Marie Olszewski is an American nurse-turned-investigative journalist.
She suggests that patients have been murdered, in order to boost the number of alleged coronavirus covid-19 deaths.
...
https://www.youtube.com/watch?v=UIDsKdeFOmQ
"Hello. I represent a few mega-corporations who, in conjunction with your leaders, have stolen your country from you, taken the best farm land, the richest minerals, and put you to work at starvation wages.
"Therefore, you're sick. So now I'm going to help you with a shot in the arm that will do nothing to raise your level of health. But I'll pretend it will."
Vaccination: how the West invades the world
...
"Worldwide, within a quarter of a year, there were no more than 250,000 deaths from Covid-19, compared to 1.5 million deaths during the influenza wave 2017/18."
(Worldwide alleged Covid-19 deaths by 11 June 2020 - 404,000)
German Official Leaks Report Denouncing Corona as 'A Global False Alarm'.
The above mentioned document represents the opinion of a ministry employee,
Stephan Kohn,
and several independent scientists who publicly disseminated it on Ministry letterhead.
Henry Makow@HenryMakow 4h

Totalitarianism is when you have to abide by rules that have no validity or purpose except to exercise control. The #scamdemic is a dress rehearsal for totalitarianism.
US billionaires' wealth has increased by 19% since coronavirus lockdown - foxbusiness.com

Is the scamdemic being used to cull certain 'useless eaters'.
The film Logan's Run depicts a
dystopia
where the population and the consumption of resources are maintained in equilibrium by killing everyone who reaches the age of thirty.
Common dystopian themes include an evil ruling authority, the confiscation of children from parents,
[25]
life in a city, and the idea of
human overpopulation
.
[26]
Prominent concepts in the film include
euthanasia
".
[27]
Archbishop Carlo Maria Viganò
says that
the coronavirus crisis
and the
George Floyd riots
are the work of
the Deep State.
Vigano writes of 'this colossal operation of social engineering'.
Vigano writes that the riots were provoked by the Deep State, and' the same thing is also happening in Europe, in perfect synchronicity'.
Vigano writes that 'hidden behind these acts of vandalism and violence there are those who hope to profit from the dissolution of the social order so as to build a world without freedom:
Solve et Coagula
, as the Masonic adage teaches.'
Vigano explains that there is also 'a deep church that betrays its duties.'
'
The deep church is subservient to the deep state
, to globalism, to aligned thought, to the New World Order which they invoke ever more frequently in the name of a universal brotherhood which has nothing Christian about it, but which evokes
the Masonic ideals of those want to dominate the world by driving God out of the courts, out of schools, out of families, and perhaps even out of churches'.
Carlo Maria Viganò is best known for a 2018 letter in which he accused
Pope Francis
and other Church leaders of covering up sexual abuse allegations against then-cardinal
Theodore McCarrick
.
He complained directly to
Pope Benedict XVI
about financial corruption in the Vatican.
....
New World Order?
Cat @Just_Cat1
·
9h
Bannockburn and other Scottish tourist treasures may close until 2022 due to coronavirus
...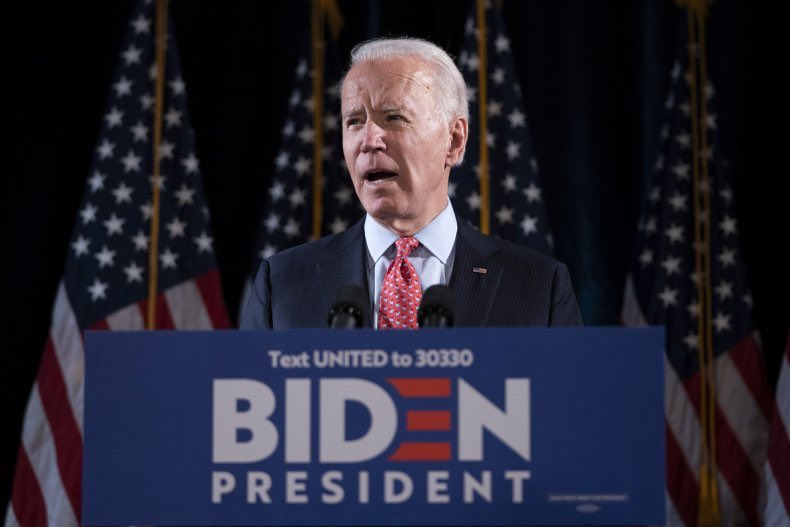 Protect Robert Mueller @DisavowTrump20 -

"Joe Biden is the ... leader we need to navigate our country through the

COVID-19 pandemi

c and help address the deep

racial injustices

within America."
Tiffany Trump and her friend Naomi Biden.
Are the leaders all in the same gang?
Brabantian 7 June 2020 at 05:54 writes -

Bidens, Trumps and Clintons all married into Jewish families

Hunter Biden married Melissa Cohen

Ashley Biden married Howard Krein

Ivanka Trump married Jared Kushner

Eric Trump married Lara Yunaska

Chelsea Clinton married Marc Mezvinsky
Smaller businesses are being destroyed.
Cat Retweeted ScottishSuperDom@DomScottish·5 Jun

10 hotels in 1 week in Scotland gone bust; 2 large family owned construction companies in Scotland bust as Sturgeon banned work. All coach holiday companies bust in Scotland
....
Lord Sumption.
...
Mind control - with both the Coronavirus scam and the Floyd scam?
...
Control of the human body.
...
In the Philippines, a 21 year old female died in hospital. She was suffering from pneumonia and a number of other serious chronic ailments.

Her death was labled as a Covid-19 death.


The George Floyd autopsy stated that George Floyd tested positive for Covid-19.
As more and more people see through the SCAM, leaders lose popularity and a new distraction is needed?
What distraction?
MADELEINE McCANN, DUTROUX AND LELIEVRE
"
Deaths of people with learning disabilities in England have increased by 134% during the coronavirus pandemic
, the Care Quality Commission (CQC) has said."
Coronavirus: Pandemic sees spike in learning disabled deaths
"Adolf Hitler moved against those Aryans whom he considered 'unworthy of life' - people with epilepsy, alcoholism, birth defects, hearing loss, mental illnesses, and personality disorders, as well as those who had vision loss or developmental delays or who even suffered from certain orthopedic problems...
Hitler set up a committee of physicians to deal with the murder of those unworthy to live.
"Unworthy to Live"
Minnesota.
"A state held at home for more than seven weeks now, in what I see as
the single-largest scam perpetrated on Minnesotans.
"
Our economy is ruined."
Minnesota 31 May 2020.
Vietnam - Coronavirus
Confirmed cases 328
Recovered 293
Deaths
0
Dr Alexander Myasnikov
On May 26th Dr Alexander Myasnikov, Russia's head of coronavirus information, gave an interview in which he
let slip his true feelings
.
Believing the interview over, and the camera turned off, Myasnikov said:
It's all bullshit […] It's all exaggerated. It's an acute respiratory disease with minimal mortality […] Why has the whole world been destroyed? That I don't know,"
Suicide attempts by elderly people may have increased sharply during the coronavirus crisis because of depression and anxiety from their social isolation, says the Royal College of Psychiatrists.
In one acute trust, there was a potential six-fold rise during the lockdown.
Attempted suicides by elderly have dramatically increased

...
Bezos and Gates.

America's billionaires saw their fortunes soar by $434 billion during the U.S. lockdown between mid-March and mid-May 2020, according to a new report.

Amazon's Jeff Bezos and Facebook's Mark Zuckerberg had the biggest gains, with Bezos adding $34.6 billion to his wealth and Zuckerberg adding $25 billion, according to the report from Americans for Tax Fairness and the Institute for Policy Studies' Program for Inequality.

According to the report, the net worth of America's billionaires grew 15% during the two-month period, to $3.382 trillion from $2.948 trillion. The biggest gains were at the top of the billionaire pyramid, with the richest five billionaires - Bezos, Bill Gates, Zuckerberg, Warren Buffett, and Larry Ellison - seeing combined wealth gains of $76 billion.
Iconiq Capital, a Silicon Valley firm, is headed by an Indian from South Africa named Divesh Makan.
Iconiq Capital has a $100m stake in the biotech company Vir Biotechnology, which is working with GlaxoSmithKline on coronavirus cures.
The Scottish Mail on Sunday says that hundreds of Scots have become the "hidden victims" of the Covid-19 pandemic.
It claims that many of the 1,200 people who died from other illnesses, including heart disease and cancer over an eight-week period did so because their treatment was delayed or they did not want to trouble doctors during the alleged pandemic.
....
They knew the virus was not dangerous.
...
German Official Leaks Report Denouncing Corona as 'A Global False Alarm'
William Gates, father of Bill Gates.
How might a 'cabal' kill off unwanted people?
Malcolm Kendrick
is a doctor who works in the UK's National Health Service in England.
He writes that you can't trust any of the statistics on the number of Coronavirus victims
source
....
Doctor
Malcolm Kendrick
writes -
"I've seen people die and be listed as a victim of coronavirus without ever being tested for it.
"Along comes Covid-19, and many of the rules – such as they were – went straight out the window.
"Was every person in a care home now to be diagnosed as dying of the coronavirus ? Well, that was certainly the advice given in several parts of the UK.
Malcolm Kendrick continues -
"A recent
article
in The British Medical Journal stated: '
Only a third of the excess deaths seen in the community in England and Wales can be explained by Covid-19.'
"Over the past five weeks, care homes and other community settings had had to deal with a 'staggering burden' of 30,000 more deaths than would normally be expected, as
patients were moved out of hospitals that were anticipating high demand for beds.
Hospitals are reported to be not busy.
Malcolm Kendrick continues -
"
People may well be dying because they are not going to hospital to be treated for conditions other than Covid.
"
I have certainly found it extremely difficult to get elderly patients admitted to hospital.
I recently managed with one old chap who was found to have sepsis, not Covid-19.
"Had he died in the care home; he would almost certainly have been diagnosed as "dying of Covid."
...
According to Dr Marcia Angell -
"It is simply no longer possible to believe much of the clinical research that is published, or to rely on the judgment of trusted physicians or authoritative medical guidelines.
"I take no pleasure in this conclusion, which I reached slowly and reluctantly over my two decades as an editor of The New England Journal of Medicine."
(Dr. Marcia Angell, NY Review of Books, January 15, 2009, "Drug Companies & Doctors: A Story of Corruption)
Dr. Richard Horton, the editor-in-chief of Lancet writes -

"The case against science is straightforward: much of the scientific literature, perhaps half, may simply be untrue.
"Afflicted by studies with small sample sizes, tiny effects, invalid exploratory analyses, and flagrant conflicts of interest, together with an obsession for pursuing fashionable trends of dubious importance, science has taken a turn towards darkness…"
The Delusion Called Fauci - LewRockwell
Rajif Shah, President of the Rockefeller Foundation.
"The Rockefeller Foundation's plan calls for tripling the current level of 1 million Covid-19 tests per week, followed by a 10-fold increase nationally within six months."
Rajif Shah
joined the
Bill & Melinda Gates Foundation
in 2001.
Shah sits on numerous boards including the
Trilateral Commission
.
There have been complaints that Rajiv Shah steered contracts and grants to individuals with close professional and personal ties to him.
Labels: Bezos, Biden, Care Homes, Epstein, Floyd, Gates, Iconiq, Kendrick, Rajif Shah, Rockefeller, scamdemic, Tedros, vaccination, Vietnam, Vir, Zuckerberg