CHAMPNEYS, CILLA, SAVILE, BLAIR, BRITTAN, BROOKS...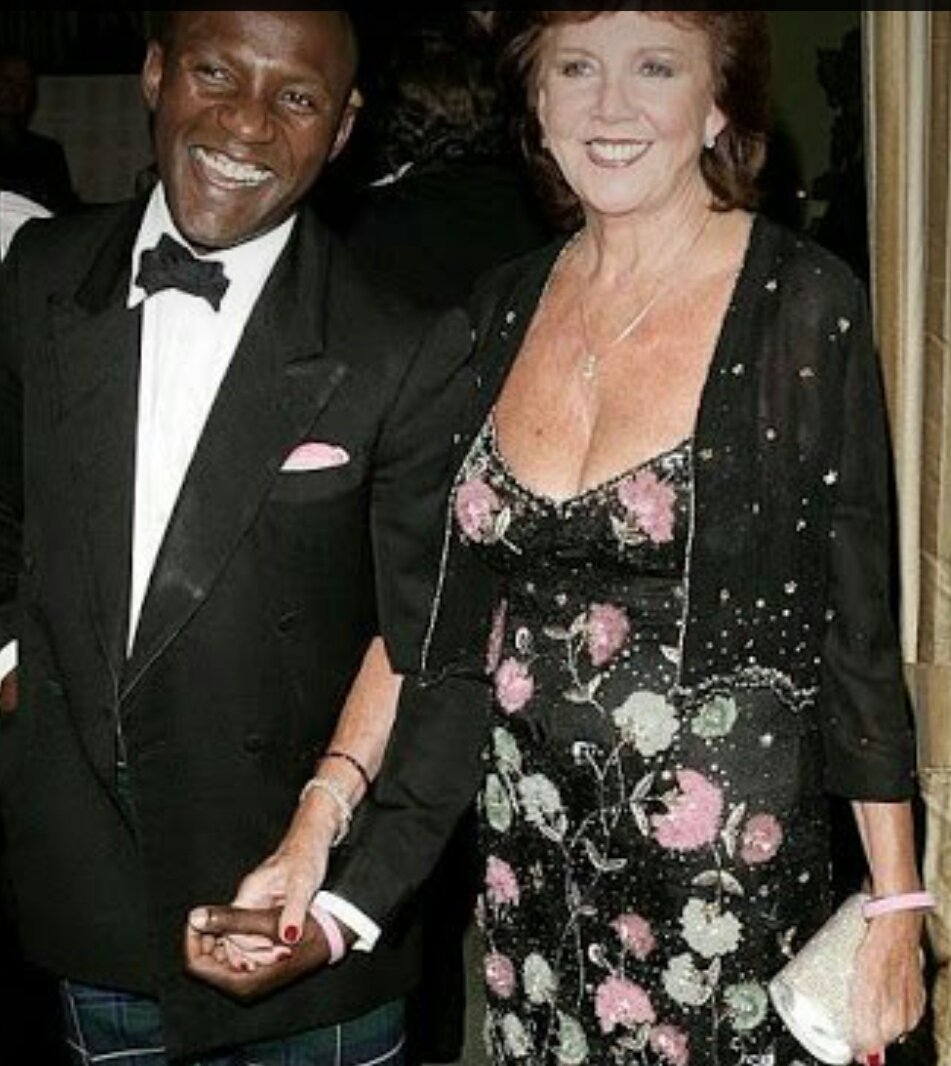 Above we see
Derek Laud
,
the friend of David Cameron
, and
Cilla Black
,
the friend of Cliff Richard.
Derek Laud's Ludgate Communications "shared the same address as Leon Brittan's Life Sciences Int'l."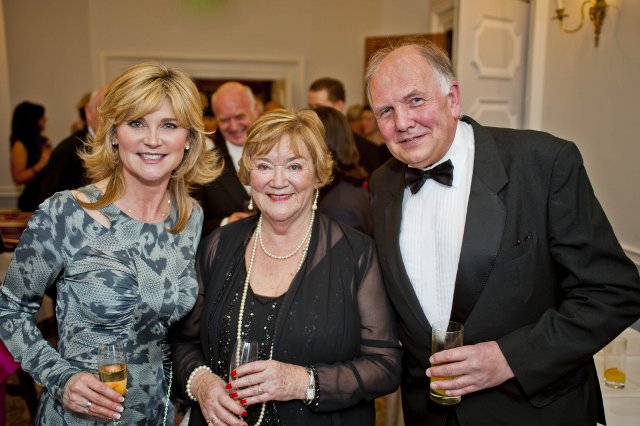 Henlow Grange, owned by Stephen Purdew, son of Dorothy Purdew.
In 1960, Leida Costigan, an Estonian, purchased Henlow Grange and turned it into a health farm (Champneys).
Leida's daughter, Anne Kristina Costigan, providing services to celebrity clients such as
Maureen Lipman
.
[4]
In 1963, one of Henlow Grange's customers, a 37-year-old man from Santa Barbara named Russell Winterbottom, went missing after leaving the Grange for a run. [5] Winterbottom's burnt body was found less than a mile from Henlow Grange.[6]
A former chambermaid alleged that
Jimmy Savile
had molested her while she was working at Henlow Grange during 1977. She also reported witnessing her father Jeffrey Mantle, who was later convicted on child sex abuse charges, lead two girls, who he had claimed were Savile's nieces, into Savile's room at Henlow Grange.
[7]
In August 1981 Henlow Grange was sold to
Roger and Dorothy Purdew
, in exchange for payment of Costigan's debts, and became the first acquisition by the Purdews in the chain of health farms which are now branded as
Champneys
.
[8]
Jimmy Savile with Keith Vaz's friend Stephen Purdew (left). www.ukcolumn.org.
Stephen Purdew is a friend of Jimmy Savile, Keith Vaz, Piers Morgan, Frank Bruno, Rebekah Brooks Andy Coulson, Sir Paul Stephenson and Tony Blair.
"Celebrities from all spheres of public life flock to Purdew and to the original Champneys spa near Tring in Hertfordshire. 'The Blairs are here all the time,' Purdew mentions. "I think Barbra Streisand is here next week… Stefano [Pessina, executive chairman of Alliance Boots] has been here."
Stephen Purdew
.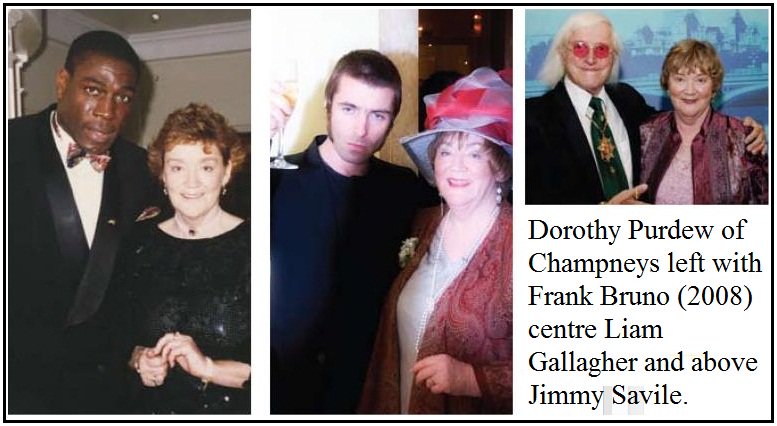 The Metropolitan Police commissioner, Sir Paul Stephenson, resigned
over a stay at Champneys
.
Purdew has close ties to former News of the World editor Rebekah Brooks, a regular guest at Champneys.
In 2001 the Purdews briefly acquired Inglewood health hydro from agents of Saudi prince Mohammed bin Fahd. Inglewood had been the scene of allegations that then defence minister
Jonathan Aitken
, a director of the spa, had tried to arrange girls for a Saudi prince and his entourage.
Stephen Purdew
.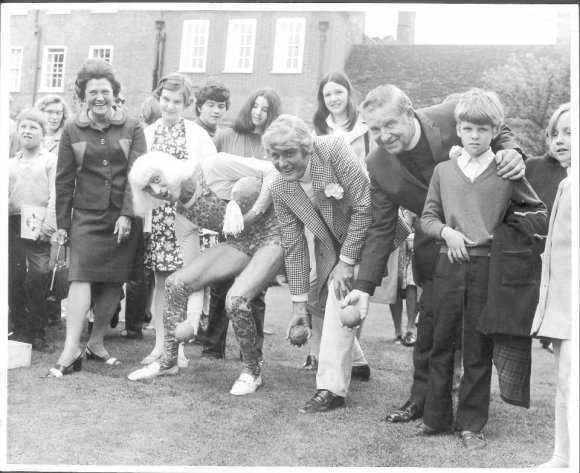 Above we see Jimmy Savile and Pete Murray and a worried looking boy at Champneys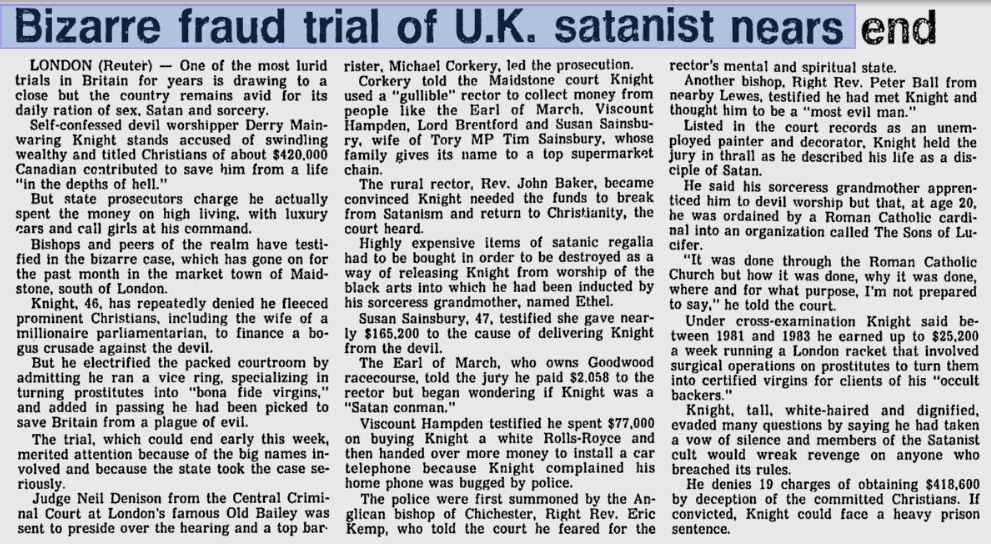 The Right Rev. Peter Ball has met Derry Mainwaring Knight.
'SATANIST GROUP IN PARLIAMENT'
.
Labels: Champneys, Cilla Black, Frank Bruno, Henlow Grange, Jimmy Savile, Leon Brittan, Paul Stephenson, Piers Morgan, Purdew, Rebekah Brooks, Tony Blair, Vaz