LUCIANA BERGER
Chuka Umunna, of the UK's Independent Group, with his sister Chinwe and mother Patricia, the daughter of an MI5 agent.
The
Independent
Group
: • Pro-Austerity • Pro-Benefit cuts • Pro-War • Pro Tution fees • Pro-Privatisation • Pro-Tax breaks for the rich • Pro-People's Vote (as long as it's not a by-election) Not sure that sounds like "new politics" to me...

Spooky Chuka Umunna (right), with his pal Peter Mandelson, a friend of the Rothschilds.
One of the key members of the new 'Independent Group' is Chuka Umunna.
Chuka's mother Patricia is the daughter of Sir
Helenus Milmo
an officer in
MI5
at a time when it was under the influence of Lord Victor Rothschild.
Helenus Milmo worked for
Kim Philby
, an MI5 traitor who was very close to Victor Rothschild.
Milmo was selected to investigate Kim Philby in 1951.
Milmo "failed to elicit definitive answers".
[3]
SPOOKY CHUKA
WHO VOTED TO MURDER KIDS?
- Chuka Umunna (Streatham), Keith Vaz (Leicester East) and Tom Watson (West Bromwich East)
Above we see Angela Smith, a member of the 'Independent Group'.


Tony Blair
is odds-on favourite to be next to join the new
Independent Group
.
Tony Blair tipped to be next to join Independent Group
Joan Ryan
, who has been chair of the Labour Friends of Israel, and who was a minister under Tony Blair, follows
Luciana Berger, Chuka Umunna, Mike Gapes, Ann Coffey, Angela Smith, Gavin Shuker and Chris Leslie
in
quitting the UK Labour party.
Joan Ryan in Israel.
The Israeli Embassy's Shai Masot told
Joan Ryan
that he had
"more than 1 million pounds" approved in Israeli government funding to bring UK lawmakers on junkets to Israel.
Secret video reveals Israeli plot to "take down" UK minister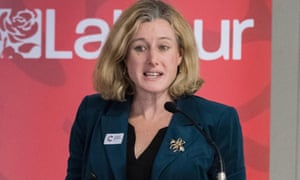 Ruth George, Labour MP for High Peak
Ruth George, UK Labour MP for High Peak, has suggested that Israel could be secretly funding Luciana Berger and other MPs
who quit the Labour party on 18 February 2019.
Ruth George wrote on Facebook:
"Support from the State of Israel ... is possible and I would not condemn those who suggest it, especially when the group's financial backers are not being revealed.
"It's important for democracy to know the financial backers for any political group or policy."
Keith Vaz (right)
Joan Ryan MP is Policy Advisor to the Global Tamil Forum and was previously its Chief Executive. Keith Vaz is closely associated with the Global Tamil Forum.
MYSTERIOUS KEITH VAZ
The 'Independent Group' is not independent of Mossad?
Who is funding the newly formed 'Independent Group?



Legal status of Newly formed Independent Group means they can flout electoral law

.
On 18 February 2019, the following announced their plan to leave the UK Labour party -
Luciana Berger, Chuka Umunna, Gavin Shuker, Angela Smith, Chris Leslie, Mike Gapes and Ann Coffey.
They described the party as 'institutionally anti-Semitic'.
Q. What do these MPs have in common? Angela Smith Ann Coffey Chris Leslie Gavin Shuker Luciana Berger Mike Gapes A. They all support the Saudi bombing campaign in Yemen, where children are dying of starvation and cholera.
Above, we see
Luciana Berger
, aka Luciana Goldsmith, a Zionist Member of the UK Parliament.

On 18 February 2019, Berger resigned from the Labour Party [7] in protest at the leadership of Jeremy Corbyn and said that Labour had become institutionally anti-Semitic.
Shinwell
"After World War II, the UK and its Labour Government were targeted by Jewish terrorists hoping to drive the British out of Palestine.
"Many of the top Jews in the UK were secretly supporting the Jewish terrorists.
"The Labour Government Cabinet at this time contained a number of reported Jews such as Emanuel Shinwell.
"One of the key people in MI5 was Victor Rothschild, who reportedly gave away British nuclear secrets to Israel."
Aangirfan: FRIENDS OF ISRAEL
. Question: What links Zionist politicians and VIPs to organised child sexual abuse and child trafficking in the British Isles?
"Indeed it was Labour MP Ernest Shinwell who introduced
Jewish mobster Ronnie Kray
to the sexually compromised Lord Boothby 'engineering' the homosexual scandal that collapsed the Conservative Government."
Labels: Blair, Corbyn, Irgun, Israel, Kray Twins, labour, Leslie, Luciana Berger, Mossad, Rothschild, Ryan, Shai Masot, Shinwell, Soubry, Umunna, Yemen