LEON BRITTAN AND DAVID ROSE
David Rose of MI5 or Mossad?
In the Mail on Sunday, David Rose writes that Leon Brittan is innocent.
Lord Leon Brittan was accused of child sexual abuse
Mark Williams-Thomas publicised the names of high profile child abuse suspects
He was the source of up to 20 suspects' names submitted to Operation Yewtree
"It created the presumption of guilt and 'ruined innocent lives'"?
"The article in the Mail on Sunday is clearly an attempt on the part of sections of the British establishment to strike back at allegations which potentially could bring down some of its most powerful members."
Child abuse scandal can of worms – just who is Daily Mail reporter David Rose?
Alleged child abuser Sir Leon Brittan has Lithuanian Jewish origins.
Alleged child abuser Sir Greville Janner has Lithuanian Jewish origins.
Alleged child abuser Sir Peter Hayman, former deputy-boss of MI6, reportedly has Jewish origins (heiman).

David Rose is Jewish.


The former top UK cabinet minister Leon Brittan, a top Jew, has been linked to child abuse, rape and murder.
"Scotland Yard failed to tape-record its only interview with Leon Brittan concerning a rape allegation, according to a review that reveals yet more blunders in the controversial investigation."
Jason Swift - murdered by Sidney Cooke and his gang.
It is believed that the police have film of Leon Brittan at a sex party organised by the child killer Sidney Cooke.
It is believed that the police protected Sidney Cooke and certain top people, because they all worked for the security services.
GODDARD, COOKE, ADAM ANT AND THE SECURITY ...
/
SYDNEY COOK WORKED FOR THE SECURITY SERVICES?
/
ANDREW ASH, LORD McALPINE, SIDNEY COOKE, MI6...
.
Leon Brittan was once the government minister in charge of the police and the security service MI5.
Sidney Cooke's potential links to the murder of Vishal Mehrotra, aged 8, "was ignored by the police".
sidney-cookes-links
FIELD MARSHALL BRAMALL; VISHAL
/
HARVEY PROCTOR; WORLD WIDE
Did Sidney Cooke snatch Vishal Mehrotra on Diana's wedding day?
Cooke
,
in a child sex ring linked to the killing of nine boys, was mentioned at least EIGHT times in a censored police report.
Cooke is believed to have provided young boys for Establishment figures to abuse.
Vishal Mehrotra
In 2013, we read that a
Former Tory faced child sex arrest
.
"Police are ­preparing to arrest a former Tory Cabinet minister after a woman came forward to claim she had been raped by him as a girl.
"Detectives are also investigating claims that he abused boys.
"We can reveal that the former minister is suspected of being part of a VIP ­paedophile ring that was regularly handed boys by child rapist and killer Sidney Cooke for vile sex orgies."
Ex-minister Leon Brittan? He allegedly raped a girl.
"A former detective who worked on the original investigation into Cooke told the Sunday Mirror that the minister was among those alleged to have been ­photographed in a 1986 police surveillance on premises where boys had been dropped off.
"Others allegedly included
Jimmy Savile
, MP
Cyril Smith
and top judges – though none of them were ever arrested.
"Cooke ... tortured and killed 14-year-old Jason Swift in 1985 - would pick the unsuspecting teenage boys up off the streets around Kings Cross.
"He would drive them to locations across North London where paedophiles lay in wait to repeatedly rape them.
"The former officer, who worked on Operation Orchid which convicted Cooke and his gang, said they had taken pictures of the minister."
"The former officer said up to 16 high profile figures were due to be arrested. But the day before they were to be carried out detectives were told the operation had been disbanded.

"After the 1986 operation into Cooke was disbanded the former officer went to check the file – only to find the pictures had disappeared and any mention of the men involved had also vanished.

"We had photographic evidence of these high-profile figures entering or leaving buildings where the abuse was taking place.

"Everyone knew Savile was a paedo but nothing was ever done.

"Cooke was believed to have murdered seven-year-old Mark Tildesley but the Crown Prosecution Service decided not to bring charges.

"Cooke was released in 1998..."
Leon Brittan, of Lithuanian Jewish descent
The BBC and large parts of the UK media are carrying out a campaign to make out that Sir Leon Brittan, formerly the cabinet minister in charge of MI5, is innocent of child sexual abuse.
In the early 1970's, while we were in Port au Prince, we saw a man bearing a striking resemblance to Sir Leon Brittan lying on top of a young black lad.
Keith Harding
Clockmaker Keith Harding
, whose staff restored antiques for royalty, "played a vital role in Britain's biggest child sex ring."
In 1958, Harding was convicted of indecent assault against four children aged eight and nine.
Harding "met regularly with MPs Leon Brittan and Cyril Smith at his workshop...
"Jeremy Thorpe would also drop by along with key members of the vile Paedophile Information Exchange Steven Adrian Smith and Tom O'Carroll."
One of Harding's staff, who worked for him between 1980 and 1987, said: "Leon Brittan and Cyril Smith ... would usually they would come in via the side door...
"Then they would then either go up to his office for a private meeting or they'd go out for several hours."
More here:
Clockmaker Keith Harding
Former Member of Parliament Harvey Proctor; boys shackled to beds.
The recent BBC TV Panorama programme attempted to discredit the idea that top people have been involved in child abuse rings.
Panorama allowed former Member of Parliament Harvey Proctor to protest his innocence.
Panorama failed to mention that Proctor has actually been convicted of underage sex abuse.
The "VIP" Panorama programme – a classic case of smears and selective reporting
"The expert in the UK who had examined the first bones we sent (which included a piece of child's tibia) said that they were very likely the bones of a juvenile human, they had been burnt shortly after death and buried shortly after burning." JERSEY / JERSEY INQUIRY / ABUSE INQUIRY / RAPE, TORTURE AND MURDER
Panorama only interviewed a few 'flaky' witnesses such as David, who reportedly is not the key witness Nick.
There was no mention of award winning journalist Don Hale OBE who was threatened by Special Branch and who had his evidence on VIP child sex abuse confiscated.
And we shouldn't forget that former intelligence officer Colin Wallace was falsely imprisoned for 6 years after trying to expose events at the Kincora boy brothel.
Then there is former Detective Chief Inspector Clive Driscoll who was removed from his post when he revealed plans to investigate politicians over child abuse claims.
Panorama ignored the decades of research by such people as Geoffrey Dickens, Barbara Castle, Peter McKelvie, Liz Davies, Nick Davies and Exaro.
The "VIP" Panorama programme – a classic case of smears and selective reporting
Panorama failed to mention links to MI5's Sir Peter Hayman, Jersey, Sarborough, the BBC's cover-up on Jimmy Savile, Amsterdam...
Reportedly, in the 1980s, a UK customs officer found child pornography films in Leon Brittan's car when Leon Brittan entered the UK at Dover.
The films showed boys and girls, under the age of 12, having sex.
The customs officer filed a report of the seizure and sent it up to Customs and Excise head office.
The customs officer heard no more about it.
Ex-Tory minister 'pictured in child sex abuse video' confiscated by customs
/
Leon Brittan – Tim Tate
A victim of Leon Brittan says that he was abused while still at primary school.
A social worker says he saw photos taken in the 1970s of Leon Brittan dressed in kinky outfits with naked boys sitting on his lap.
Former Home Secretary Leon Brittan 'abused a boy of ten
'
.
EPSTEIN'S BLACK BOOK - McALPINE NAMED
Carole Kasir, owner of the Elm Guest House boy brothel, showed social worker Chris Fay eight photographs.
Leon Brittan was in two of them.
"In one he was naked except for a frilly apron and cap, a sort of French maid's outfit. On his lap was a boy of about 12, ­prepubescent, stark naked...
"In the second picture, Brittan was wearing just briefs. There was a naked eight-year-old sitting sideways on his lap. He had his arms around this boy and another man was standing in the background."
Leon Brittan accusation - Daily Star
.
A former child abuse victim has told the police that it was Leon Brittan who sexually abused him and a number of other children.
'Nick', the victim, says that Brittan was present when two men murdered a boy in a physical beating following sexual abuse.
Reportedly Leon Brittan sexually abused boys at the Carlton Club in the St James's area of London.
Leon Brittan abused me and other children at Westminster VIP paedophile parties: What child-sex victim told police
It has also emerged that "it was Leon Brittan who was photograpphed entering the boy brothel known as Elm Guest House."
Top Tory Leon Brittan 'photographed entering underage sex den during police investigation'
Leon Brittan was the government minister responsible for the police and the security service MI5.
There is a belief that the USA, UK and much of the rest of the world are being controlled by Mossad-CIA child abuse rings.
In March 1985, the Home Secretary Leon Brittan, pictured above right, visited the Medomsley detention centre, a place where boys were sexually abused.
Many UK Conservative Party Members of Parliament, including Leon Brittan, have been linked to the Westminster child abuse scandal.
Reportedly, the security services run the child abuse rings.
Two retired detectives have confirmed that a UK Conservative Party Member of Parliament visited the Kincora 'boy brothel' in Belfast.
One detective said: "A Conservative MP was coming over to the Northern Ireland Office quite regularly and has since died. We were told by criminal records in Scotland Yard London that he had a conviction many years ago for indecent behaviour ... in a gents' loo against another boy but his death meant we never got a chance to question him."
belfasttelegraph.
It has been suggested that the mainstream media is part of a psy-op designed to make Leon Brittan and his UK Conservative Party look innocent.
@UK_Database_CSA
.
There have been various allegations about Leon Brittan.
A number of people said to have knowledge of the 'Westminster child sex scandal' have fairly recently disappeared off the scene.
These include Leon Brittan, Jimmy Savile, Savile's driver David Smith, Lord McAlpine, Simon Milton, John Stingemore and Ben Fellows.
Jimmy Savile's body
lies in a "reinforced concrete tomb."
"One idea being touted ... is to stage the deaths of one or more of the prominent politicians accused of raping young boys.
"The deaths would be attributed to a 'heart condition' or similar, and the public wouldn't bat an eyelid due to the age of the accused."
Are paedophile politicians about to fake their own deaths?
COLEMANEXPERIENCE
SEPTEMBER 23, 201
Mr Coleman appears to have disappeared.
"Leon Brittan at a staff party at Larpool Orphanage, Whitby in 1955. His family were staff."
In his youth, in 1955, Leon Brittan visited Larpool Orphanage, near Scarborough.
Scarborough was the home of Jimmy Savile.
Children from children's care homes are often used by child abuse rings.
MI5, Special Branch, Prominent Paedophiles Cover-up
-
TIM HICKS - North Yorks Enquirer.
/
www.real-whitby.co.uk
.
Leon Brittan became the Member of Parliament for Whitby in 1974.
It seems certain that he would have known Peter Jaconelli, who was a prominent Conservative and very well known in the area.
Jimmy Savile operated his child abuse activities openly in Scarborough and Whitby with Peter Jaconelli the Mayor.
Jaconelli and Savile were known to cruise over to Whitby in Savile's pink Rolls Royce in the early 1970's and to pick up youths of both sexes from the burger bar in full view of Whitby Police Station, then take them away to be abused and paid off.
According to the
Daily Mail
, in 1984 rumours began to circulate of a senior Conservative figure thought to be a Cabinet Minister who was involved in sexual offences with children.
Private Eye alleged that Lord Brittan was the unnamed senior member of the Thatcher government that was rumoured to have had sexually abused two teenage boys.
One of the victims was alleged to be from the North East, which could appear to indicate North Yorkshire (Scarborough/Whitby), the other victim was alleged to have been still at school.
The Westminster child abuse ring took boys to Amsterdam (above). Amsterdam is linked to the 'Nazi-run' Bilderberg. Alan Williams, the "Welsh Witch", and Londoner Warwick Spinks managed boy brothels in Amsterdam.
"Williams boasted of the day in south Wales when he had seen a 10-year-old boy on his bike, grabbed him, raped him, and, when he cried, strangled him. From Boys Clubs 21, he organised the importing of boys from Cardiff and London, inflicting intense violence on any who defied him."
In the UK, top people, including a cabinet minister, 'raped young boys at the Dolphin Square flats in London.'
Some of the children came from children's care homes.
In Pimlico, Dolphin Square has had some interesting residents, including David Steel, William Hague and Harold Wilson. Website for this image
'Nick' has told how "the two well-known ­politicians raped and physically beat him after he was forced to drink ­alcohol."
mirror.co.uk/news/uk-news/mps-vips-child-abuse-ring-4551934
…
The official story is that Leon Brittan died of cancer, at his home in London, aged 75.
1.
Some people believe that Brittan was unfairly smeared, and some people believe that he is linked to the 'Westminster' child abuse ring.
House of Commons Hansard Debates for 8 May 1996

The Minister of State, Home Office (Mr. David Maclean):

"As for the assertions ... that members of the intelligence agencies attempted to smear the then Home Secretary, Sir Leon Brittan, the House will be well aware that it is not the Government's usual practice to comment on speculation..."
On 16 January 2015, it was reported that John Stingemore had died, just before going on trial. Stingemore was charged with abusing young boys in the Elm Guest House during the 1980s and was due to appear in court on 2 February 2015. Leon Brittan has been linked to Elm Guest House.
2.
Reportedly, someone looking like Leon Brittan was seen in certain a place of entertainment in Haiti....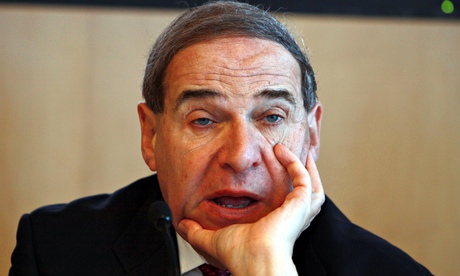 3.
Leon Brittan's name has been linked to the affair of the Elm Guest House boy brothel.
Former child actor Ben Fellows, a whistleblower on child abuse, has been made to disappear. ELITE CHILD SEX IN USA; KEN CLARKE.
4.
Allegedly, "the police once raided his home after a young boy staggered in to the street half naked, and when police asked what happened he told them about Brittan and his friends and took them to the house.
"When they called in to report what happened, they were ordered to take everyone in, and when they got there there were 2 officers from the security service waiting.
"The boys were paid off, and a short time later, Leon Britton was summoned to meet his fellow MP, William Hague on the beach in Brighton at 5.45 in the morning, where he was told that he was to be made EU Commissioner for the UK..."
In 1983, Sir Leon Brittan (right) a senior minister in Margaret Thatcher's Cabinet was handed Geoffrey Dickens's dossier on top people's child abuse rings.
Asked by The Independent what the dossier alleged and what action, he took, Sir Leon replied by email: "I have no recollection of these matters. Sorry!"
5.
Leon Brittan was born to parents of
Lithuanian Jewish
descent. He is a cousin of
Malcolm Rifkind
.
Brittan
resigned with the rest of the European Commission
in 1999 amid accusations of fraud.
6.
Leon Brittan (above) has been accused by the UK Member of Parliament Jim Hood of 'improper conduct with children'.
Leon Brittan was once the UK government minister responsible for the police and the security service MI5.
dailymail.
/
Labour MP links Leon Brittan to child abuse
Labour MP Jim Hood (above) used 'parliamentary privilege' to accuse the former Home Secretary.
As Home Secretary, Leon Brittan 'was handed a file detailing child abuse among the top people in government'.
The file is now missing.
Jim Hood, the Labour Party MP for Lanark and Hamilton East, said: "By the way, the current exposé of Sir Leon Brittan, the then home secretary, with accusations of improper conduct with children will not come as a surprise to striking miners of 1984."
Martin Allen?
7.
Two children who disappeared in south-west London may be linked to Elm Guest House.
Elm Guest is the boy brothel allegedly used by top people linked to MI5, the police and Margaret Thatcher's cabinet.
The Metropolitan Police say that the boys' disappearances are not being re-investigated.
Police failings put dozens of children at risk from notorious paedophile ring
Martin Allen, a 15-year-old boy, vanished on 5 November, 1979.
Martin Allen, 15, was last seen by a friend at King's Cross Tube station as he made his way home from school on November 5, 1979. Martin's family lived in a cottage in the grounds of the Australian High
Commission
in Hyde Park Gate, Kensington.
"A member of the public saw an apprehensive boy fitting his description with a man on a Tube train travelling towards Earl's Court."
The man was heard to say to the boy: 'Don't try to run.'
http://www.dailymail
.
Earl's Court is popular with gay Australians.
In 1981, eight-year-old Vishal Mehotra went missing in Putney.
Vishal Mehotra
"Vishal, from Putney, south-west London, vanished while shopping with his nanny and sister on the day of the marriage of Lady Diana and Prince Charles.
"The skull and several rib bones of eight-year-old Vishal Mehrotra were discovered in 1982 by pigeon shooters in remote marshland at Durford Abbey Farm, at Rogate, close to the Hampshire-West Sussex border."
Detective Superintendent Dave Gayler, of Sussex Police said: "We would look at similarities with the murders of Jason Swift and Daniel Handley" (who were abducted in London, abused and then dumped in rural areas)
news.bbc.co.uk
Jason Swift.
Jason Swift is believed to have lived in Islington council's Conewood Street children's home.
(
Jersey child abuse link to Islington, London
)
He is believed to have been murdered by a gang linked to Elm Guest House.
Ann Dexter-Jones
8.
Ann Dexter-Jones knows a lot of interesting people, including Lindsay Lohan and Leon Brittan.
dailymail.co.uk/femail/
Some of these people are members of 'the Kosher-Nostra'.
Some have links to the spooks.
Some may be victims of Monarch brainwashing, which is designed, in part, to produce sex-slaves.
Leon Brittan, formerly in charge of MI5
Former UK Home Secretary Leon Brittan is related to Ann Dexter-Jones
Former UK Foreign Secretary Malcolm Rifkind is also related to Ann Dexter-Jones.
Ann Dexter-Jones is upper- middle-class Jewish.
Ann's father, Frederick Dexter, came to Britain from Vienna before World War II.
Russian spy Kim Philby who was a friend of Lord Victor Rothschild
Ann is related to Sir Oscar Deutsch and to Russian spy Arnold Deutch, who recruited
Kim Philby
.
In 1972 Ann worked in the Aga Khan's office.
dailymail.co.uk/femail/
Gerald Ronson
Ann married and then divorced Laurence Ronson, whose brother Gerald was jailed for his involvement in the Guinness share-trading fraud.
Ann and Ronson have a child called Mark, a music producer who has worked with Amy Winehouse.
Ann married guitarist Mick Jones.
They moved to New York where they were neighbours of Yoko Ono, Bruce Willis, Demi Moore, Steve Jobs, Michael Douglas, Catherine Zeta-Jones.
They are friends of Robin Williams and Paul McCartney.
LEON BRITTAN AND PRIVATE EYE
.
...
Labels: Clive Driscoll, Customs, David Rose, Don Hale, Dover, Elm Guest House, Harvey Proctor, JASON SWIFT, Keith Harding, Kincora, Leon Brittan, Martin Allen, Medomsley, Scarborough, SPINKS, Sydney Cooke, Vishal Mehrotra
posted by Anon @ 23:49 8 Comments