CLINTON AND TRUMP ON CHINA
...
"Clinton takes every opportunity to talk tough on China."
Hillary Clinton, Donald Trump, and China
However, Hillary Clinton knows that taking tough action against China will not be easy.
"China's currency is probably overvalued against the US dollar.
"China once used an undervalued yuan to spur exports of Chinese manufactured goods. No longer. China's export numbers have
been stagnant
for the past five years.
"The only way to prevent US companies from transferring technology to China would be to prohibit American companies from investing in China - a step no US leader is likely to take."
...
Trump has been buying steel from China.
In recent construction projects, Trump bought his steel and aluminum from Chinese manufacturers rather than United States corporations based in states like Pennsylvania, Ohio, Michigan and Wisconsin.
For example, Trump International Hotel Las Vegas used steel from China.
Trump International Hotel and Tower in Chicago used steel from China.
Chinese companies make suits and ties for the Donald Trump Signature Collection.
Donald Trump Ditched US Steel Workers in Favor of China
-
Newsweek
/
Trump Killed 'Rust Belt' Manufacturing Jobs in Secret Chinese Deals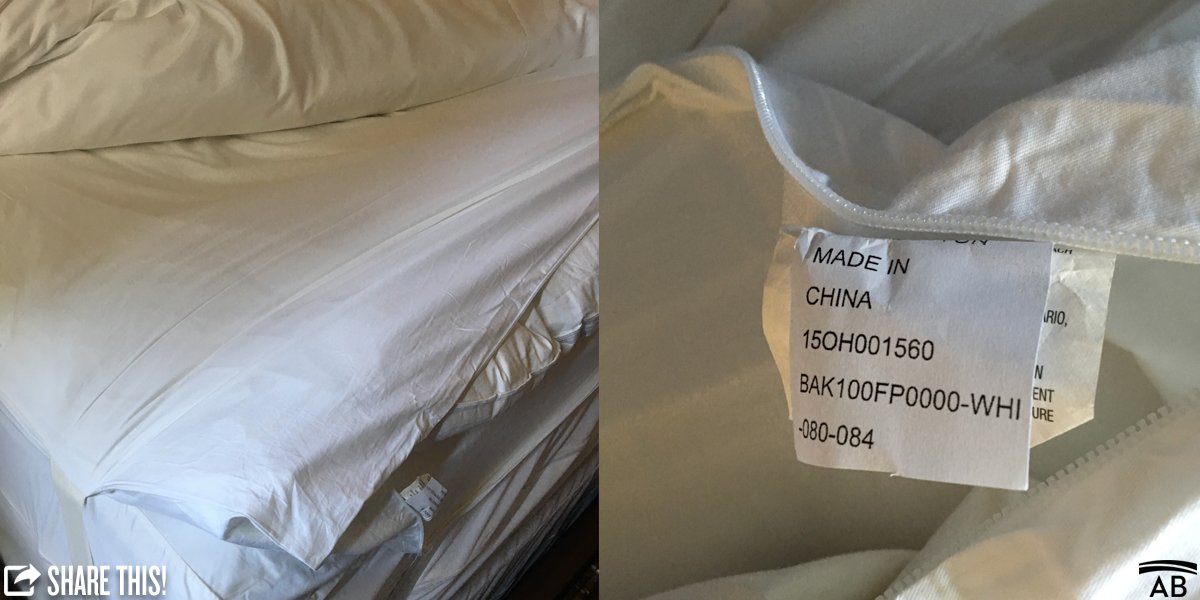 Inside the Trump Hotel in Washington, DC:

bedding made in China

, not the USA.
.
The Trump Hotel in Washington has Italian bed linens, French table linens, Chinese duvets, Korean TVs and Mexican tequila.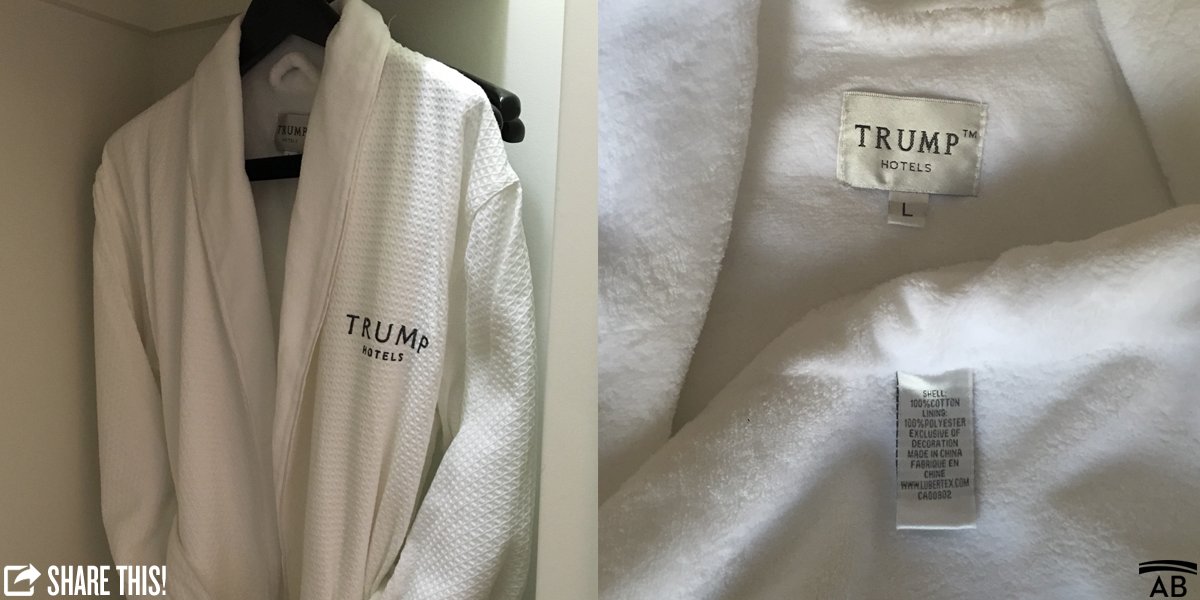 Inside the Trump Hotel in Washington, DC: a Trump Hotel
bathrobe, made in China.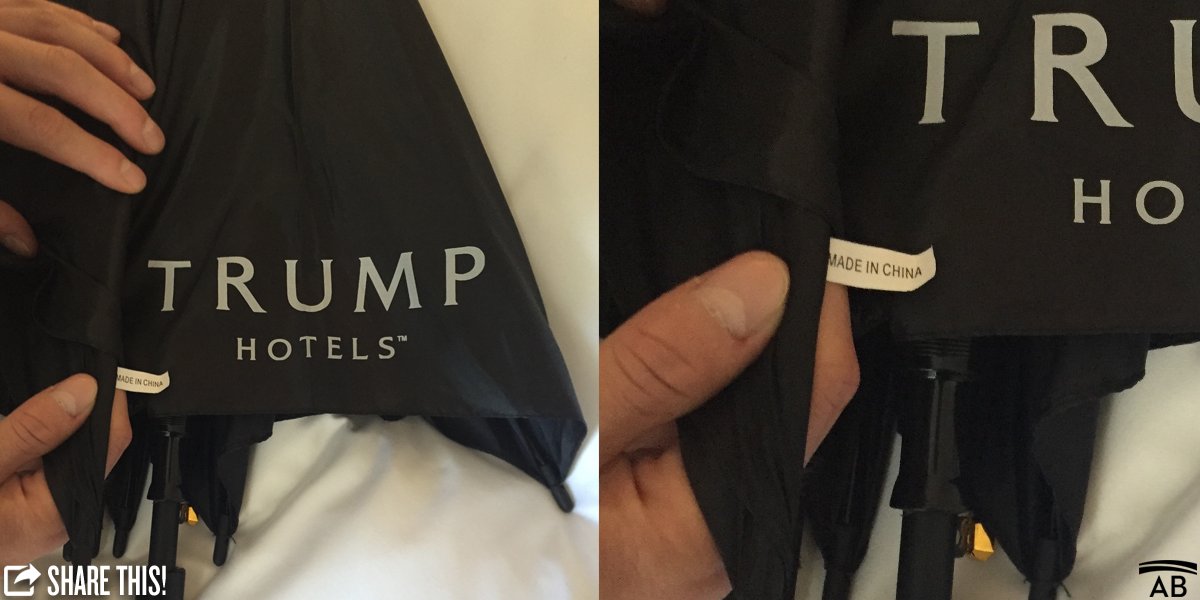 These Trump Hotel branded umbrellas are made in China
, not in the U.S.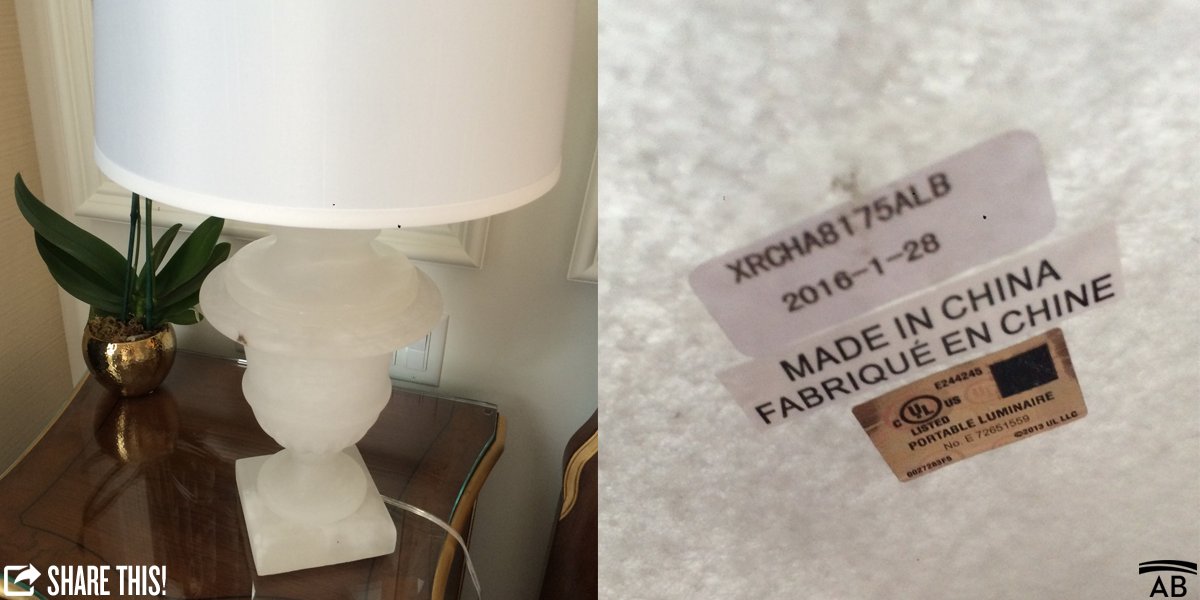 The Trump Hotel is filled with items that were not made in America. Here,
a lamp made in China.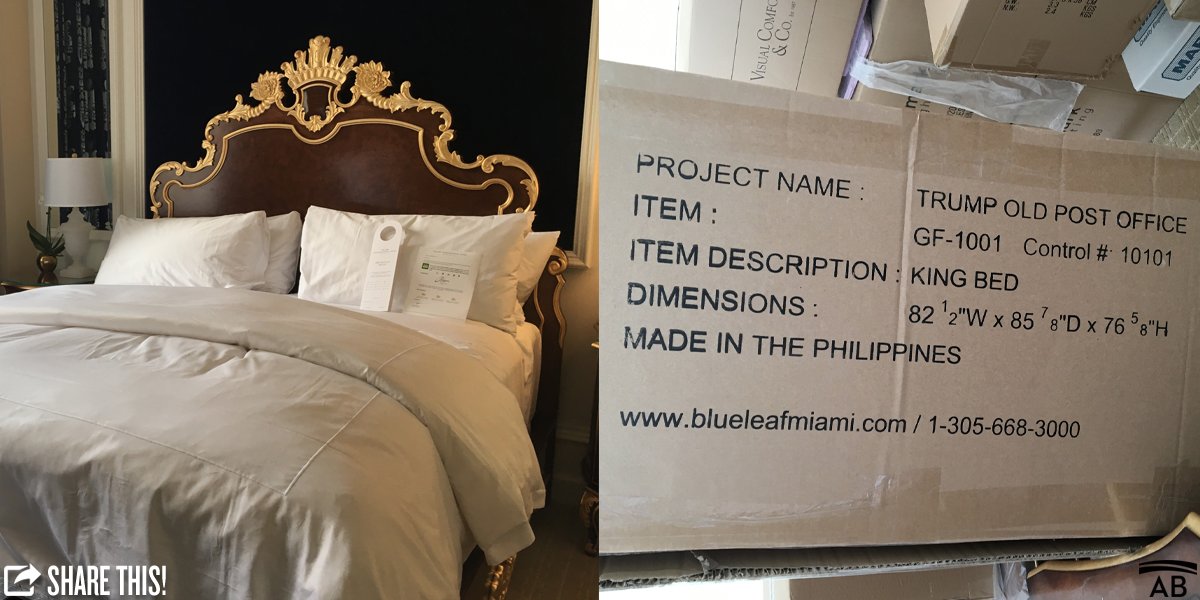 The king-sized beds inside the suites at the new DC Trump Hotel were not made in the USA.
More here:
Busted!
"China's position as America's largest banker gives it some political
leverage
."
If China sold some of its US treasury bonds, U.S. interest rates would rise, which would slow U.S economic growth.
The U.S. Owes China
...

Trump can be trusted?


Labels: casinos, China, Clinton, currency, debt, Steel, suits, Trump, Trump hotel