DON'T BOMB SYRIA!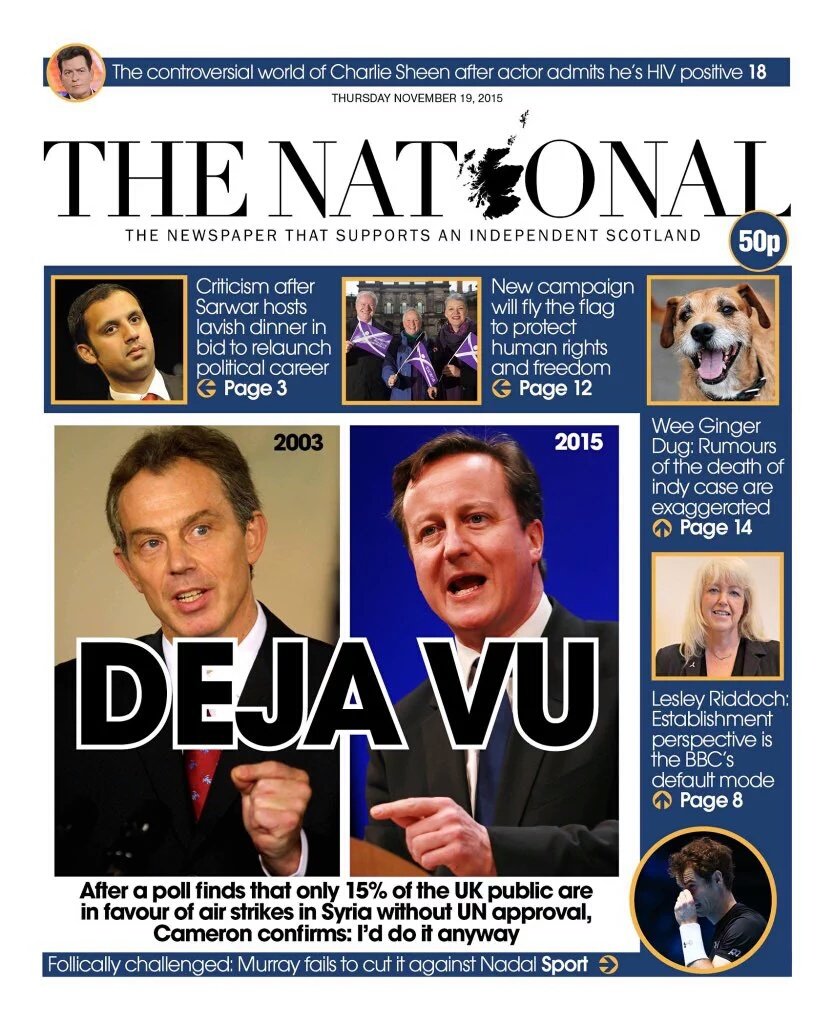 Cameron and his Zionist, child abuse party want to bomb Syria so as to remove Assad.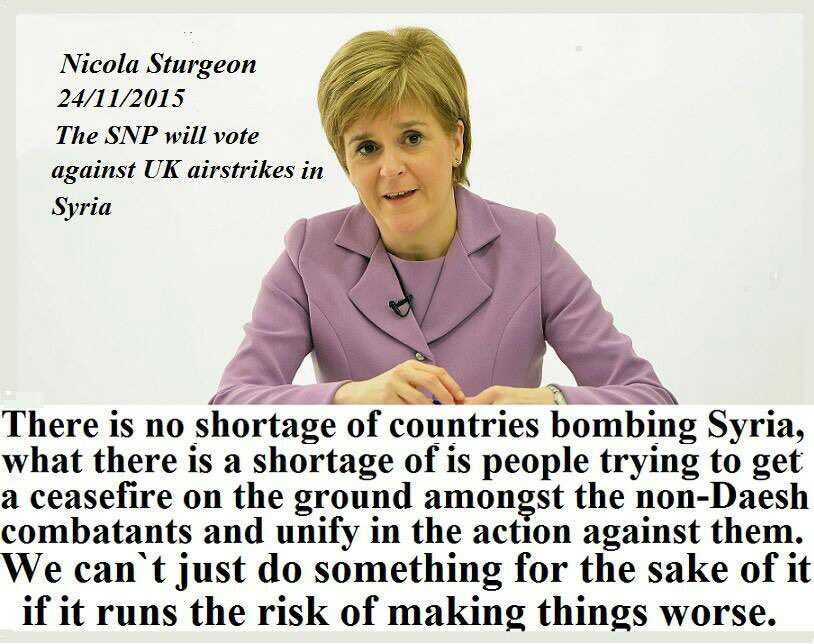 The Scottish National Party, and the non-Zionists in both the Labour and Conservative parties, will vote against bombing Syria.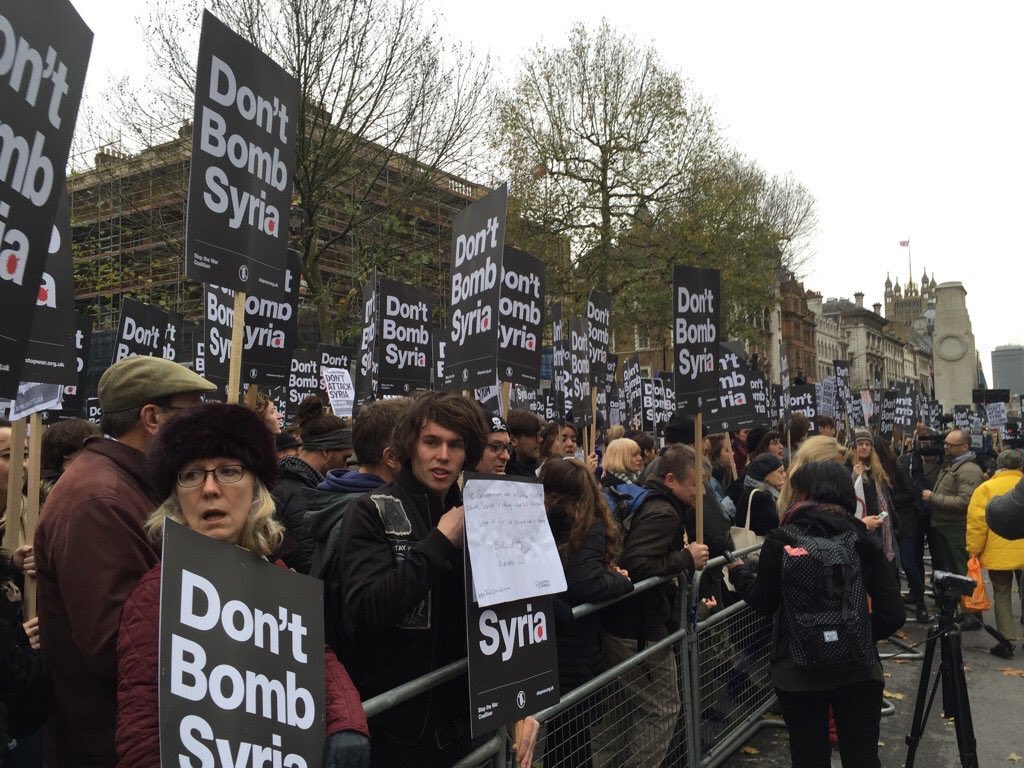 Ask your MP to stand against military escalation in Syria - it's easy and quick.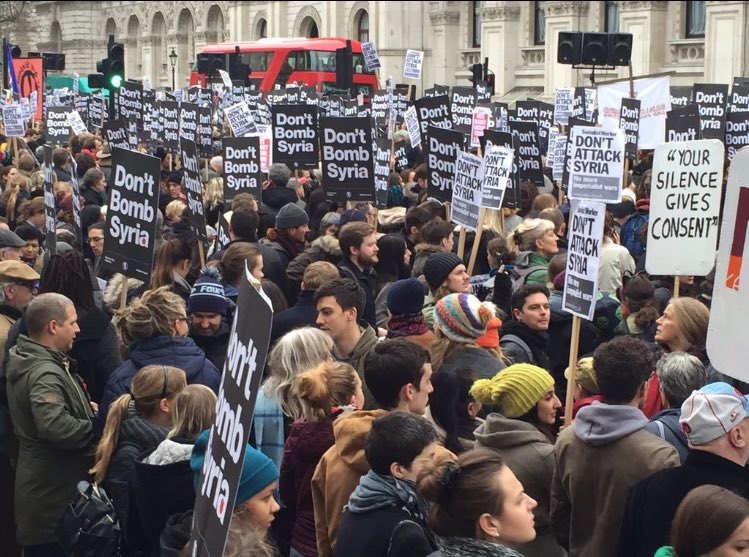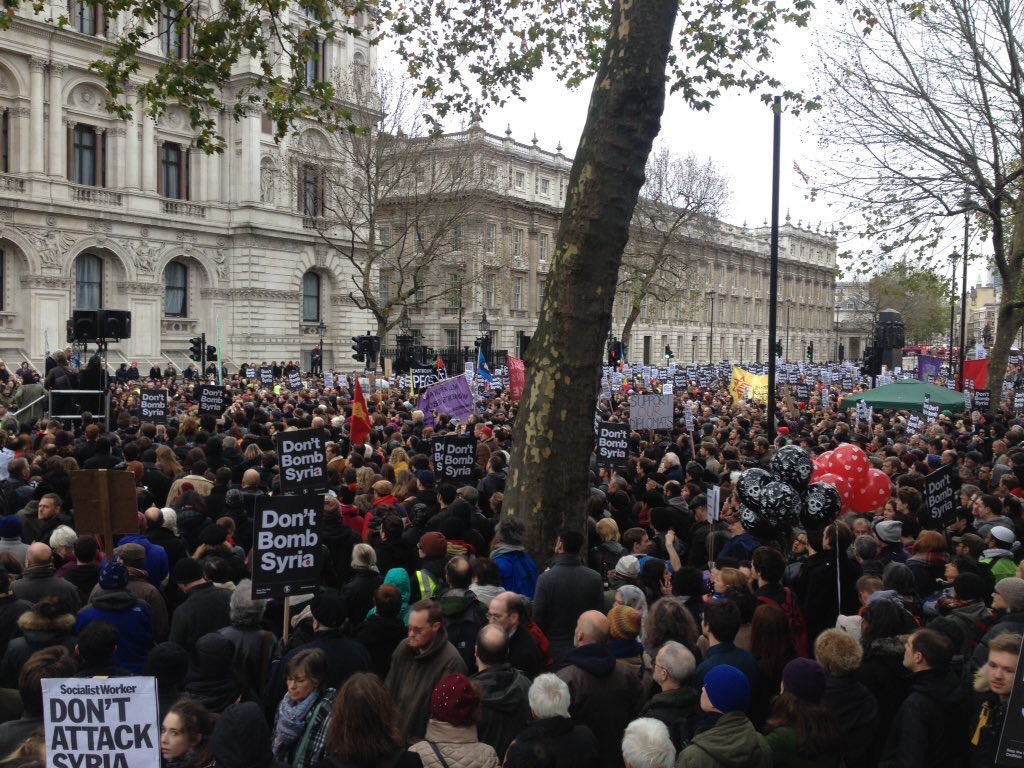 The Powers-That-Be usually support both sides in wars.
The USA sold a vast amount of weapons to North Vietnam just before it went to war against North Vietnam.
The Green party will vote against bombing Syria.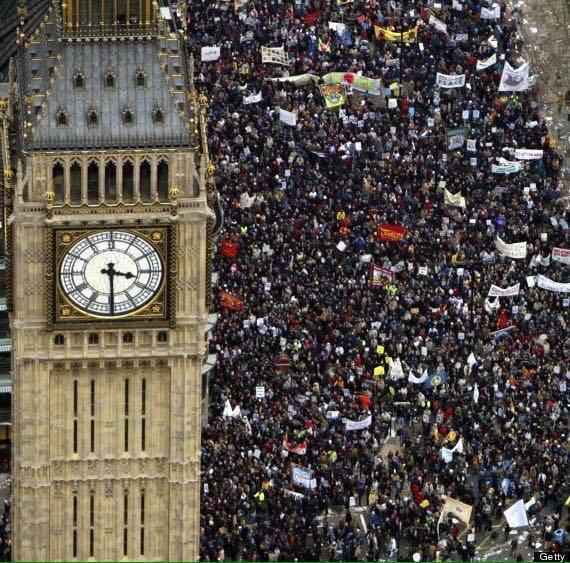 Tom Watson, a dear friend of Israel, will vote to bomb Syria.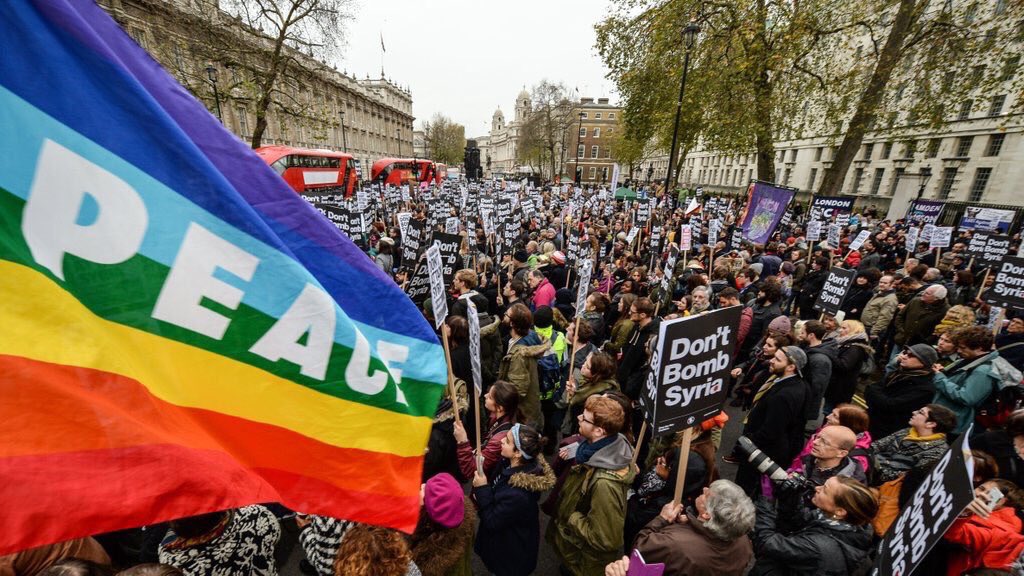 ISIS works for the spooks.
Let us not forget that both Saddam and Gaddafi were put into power by the CIA.
When Britain bombs countries it kills kids.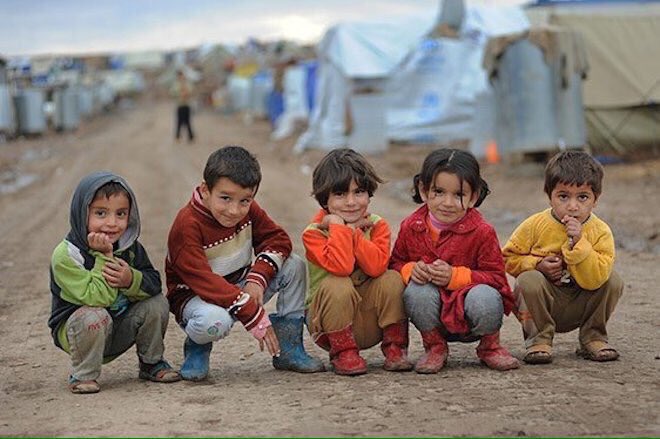 Israel wants Syria to be bombed by NATO as a prelude to its Greater Israel.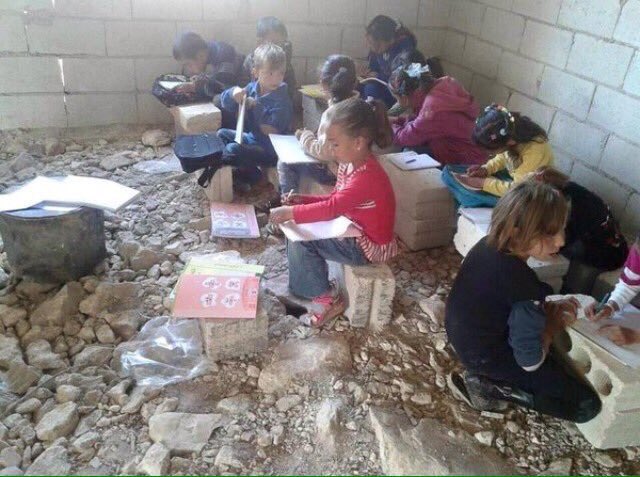 Assad has been the protector of Christians.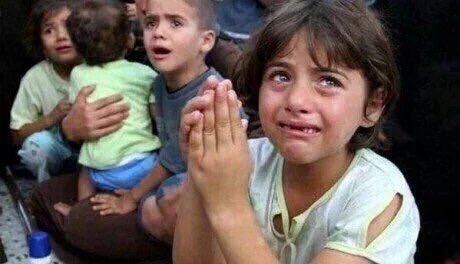 The USA has bombed too many countries.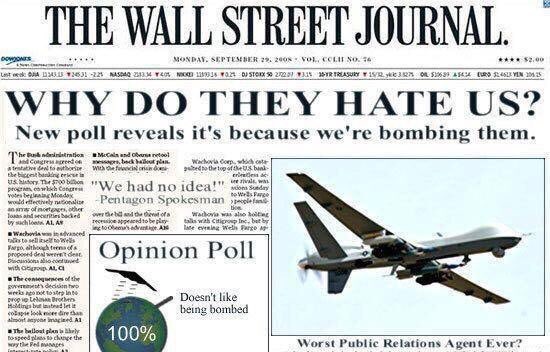 Huge majority against bombing of Syria in the
@DailyMirror
poll:
#DontBombSyria
http://www.mirror.co.uk/news/uk-news/david-cameron-shouldnt-rush-vote-6915870 …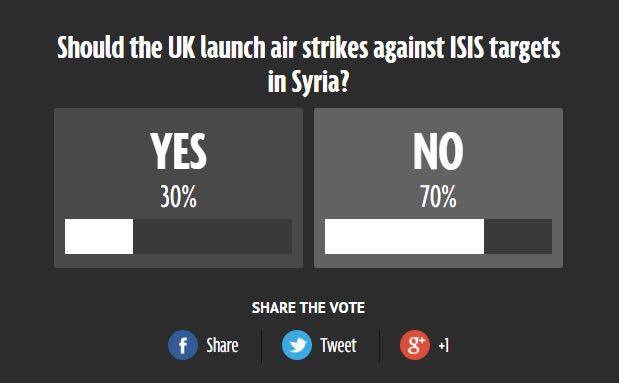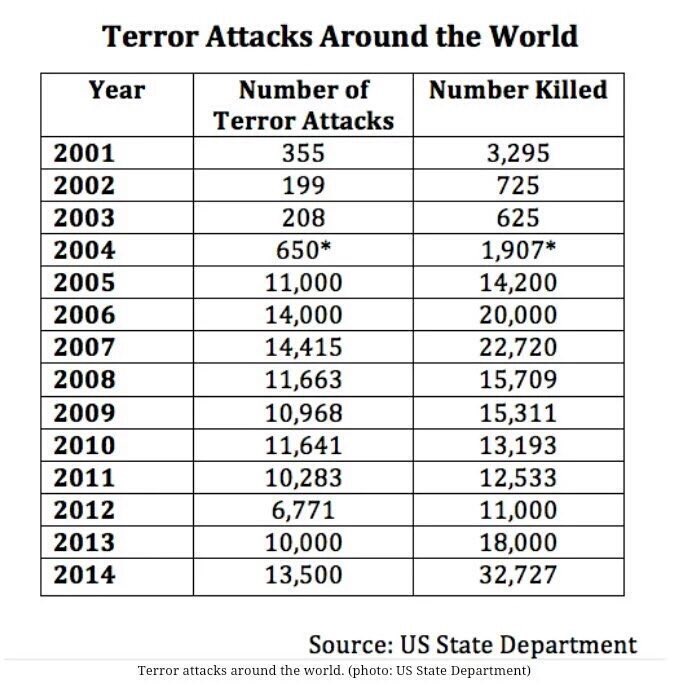 Every MP who votes for WAR, should send their own Son, Daughter, Brother, Sister to go there & fight too. Agreed?
#DontBombSyria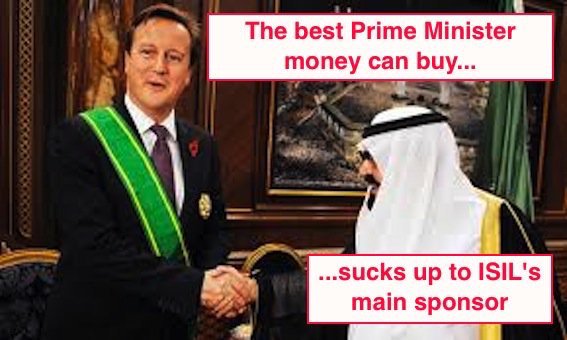 The war on terror brought more terror. The war on drugs brought more drugs. It's about time we had a war on peace!
#DontBombSyria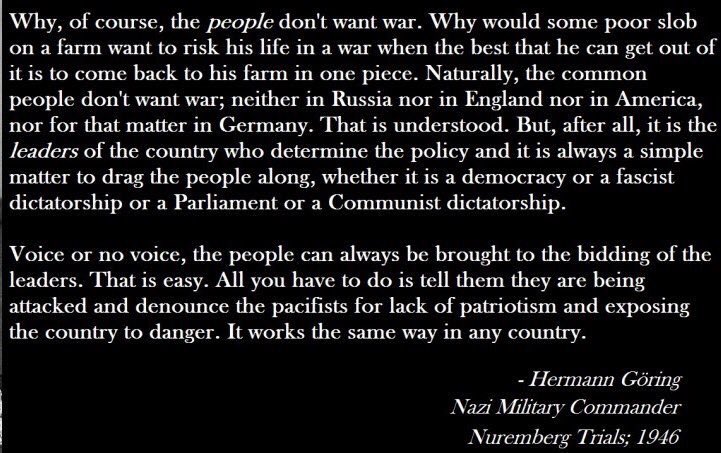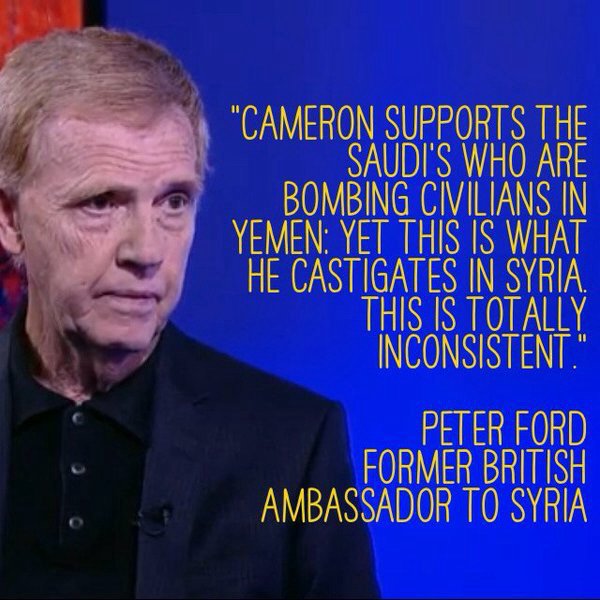 US admitted accidentally killing children and civilians in Syrian strikes. Bombing is not accurate.
http://ow.ly/V97ra
If a foreign country bombed the hell out of Britain, would fewer of us become violent fanatics, or more?
#DontBombSyria
For the cost of the 'ILLEGAL" invasion of Iraq we could've ended world hunger for 30 years!
#DontBombSyria
Deeply disappointed with
@tom_watson
who has turned out to be just as ignorant as the rest when it comes to
#Syria
.
Retweet if you agree that there is nothing radical about Jeremy's opposition to Syrian bombing
http://www.independent.co.uk/voices/in-what-world-is-corbyn-radical-for-standing-against-more-killing-while-revenge-bombing-is-seen-as-a6737856.html …
Over next days MPs will be deciding how to vote on military intervention in Syria. Let them hear you.
http://writetomp.peoplesmomentum.com/
In 2001 there were roughly 200 terrorists. Now, due to the "war on terror", around 100,000.
http://www.theguardian.com/commentisfree/2015/nov/27/bomb-isis-west-learned-nothign-from-war-terror-defeat-muslim-world-equal-partner …
When Blair took us to war it wasn't clear to everyone that he was a complete Liar, with Cameron there is no such excuse.

Hilary Benn's father talking about the foolishness of the scourge of war:
https://www.youtube.com/watch?v=HfXmpJRZPYI …
Write to your MP -
http://writetomp.peoplesmomentum.com/
Tony Blair is supporting the Bombing of Syria. well thats going to convince British people to support the War now.
#DontBombSyria
There are many to the right-of-centre who are against, or have grave doubts about, bombing. Not a left/right issue.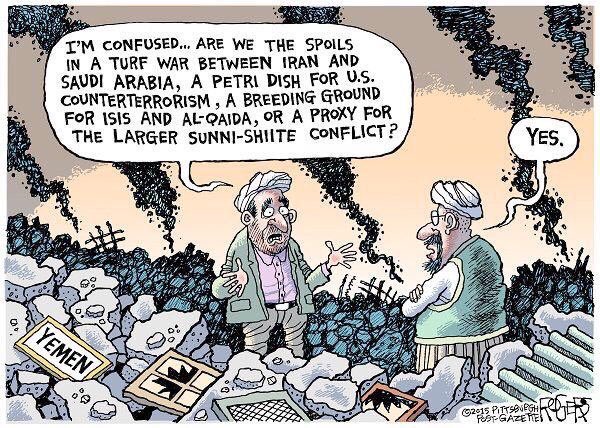 http://stopwar.org.uk/resources/petitions/stop-the-bombing-of-syria-now-lobby-your-mp-now …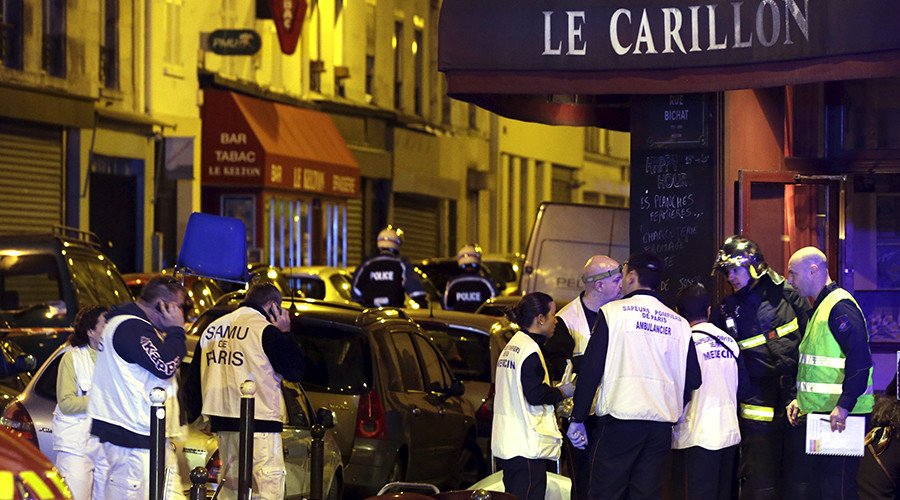 Inside job!
Ask your MP to stand against military escalation in Syria -
http://bit.ly/1JqdiJ2
#DontBombSyria
THERE'S NO MONEY FOR SCHOOLS HOSPITALS AND LIBRARIES BUT WE'LL FIND SOME LOOSE CHANGE TO BOMB SOMEONE ELSE'S.