ALADDIN, GREECE, ROBOTS, MOVE ON, MAXWELL, SOFTWARE, DERSHOWITZ, TURKEY, ISRAEL,
...
'Blackrock has a secret weapon that has made it the most powerful company in the world: Aladdin.
'If you're ever wondered how Artificial Intelligence could impact our lives, here's the answer.
'Aladdin is the brainchild of Larry Fink, and it already controls more assets than the GDP than the US.
'It's growing by $1 trillion to $2 trillion new assets in its control each year.'
Greek Colonels who took power with U.S. backing in the 1967 coup. George Papadopoulos, a key architect of the coup, is on the right. [Source: greekreporter.com]. the U.S. government was singlehandedly responsible for installing the dictatorship in 1967. The coup led to a seven-year period. of official violence, torture, and grief.
Greeks Commemorate 1973 Massacre by U.S.-Backed Junta
...

For a world that meets the needs and rights of all – Move On!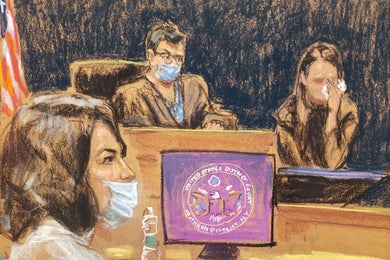 Why Is Ghislaine Maxwell's Defense So Intent on Talking About Jeffrey Epstein's Famous Friends?
Ghislaine body double
'Jane's father was a musical composer and died of leukemia.
'She said his employer canceled his health insurance and they 'essentially went bankrupt and had to move'.
'She said Epstein swooped in and began paying for voice lesson, clothes and schooling.
'During yesterday's opening statement, the prosecution said Maxwell and Epstein would prey on girls with single mothers who had financial trouble and 'promise them the world'.'
Robert Maxwell (right)

Re Christine & Isobel Maxwell 'creating software' used by the CIA etc,
The Maxwell Corporation in the 1980s was one of a number of Corporations that was involved in the race to both control intellectual property (In Maxwell's case, largely scientific research from Eastern Europe) and the delivery/supply of that information.
I worked for a software company which ran on-line information services (large searchable databases) and supply text-searching database software.
Our software was used by The Foreign & Commonwealth Office, Cia and DoD in the USA and security services in South Korea and across Europe.
We were taken over by the Maxwell Corporation in the late 1980s & only spent a short time under the control of Ian Maxwell, before his evil dad went swimming and we came under the control of PWC, as receivers.
As the software technology became out dated (due to lack of investment) & the market shifted towards the internet, the businesses were sold off.
Maxwell also placed members of his wider family (Rosens etc) in companies that he had aquired. Nick Rosen of The Guardian is Ghislaine's cousin.
Whitney Webb
@_whitneywebb
The judge in the Maxwell trial thinks Dershowitz is a "luminary". Unreal
Quote Tweet
ArtisticWhistleBlower, WIDE AWAKE@ArtisticBlower· 27 Nov
Stowe School.
Unknown commented-

Report then discusses discusses "rumors" (now confirmed by victims) that Maxwell was hosting "bizarre parties at her house to which she invites a dozen or so young girls, then brandishes a whip and teaches them how to improve their sexual techniques."
https://twitter.com/_whitneywebb/status/1465392220333346819?s=20
Unknown commented -
Turkey in crisis?
TRL in free fall against the dollar and pound. About 18 TRL to 1 GBP. Apple has halted sales in Turkey.
Truss (right)

Unknown commented -

Hansard - October 2020 - Elizabeth Truss - 'We have already signed a continuity FTA with Israel, and we want to go further in a new free trade agreement in areas such as tech, digital and data.
'We are two tech superpowers, and there is huge opportunity for British businesses and Israeli businesses to work more closely together.'
https://hansard.parliament.uk/commons/2020-10-08/debates/EEB2FC13-8DD7-4860-8480-1ADB459D99C4/TopicalQuestions
Evening Standard 2003: "Ghislaine has risen, largely thanks to property developer Epstein bankrolling her, to become queen of the billionaires' social circuit...Jeffrey only likes billionaires or very young women and uses Ghislaine as his social pimp."
https://twitter.com/_whitneywebb/status/1465392217850363910?s=20
"Everything is like a dream, is like dew, is like a bubble or a flash of lightning. Nothing stays but is always in a process of change. Rather than being some constant, fixed reality, this whole universe constantly appears and disappears."
"

THE MYSTERY OF 'TIME'

."