McCLOY, SCOTLAND, SINCLAIR, MANDELSON, SWISS, TRUSS, FINES, GHISLAINE, IRELAND
Who did Jeffrey Epstein work for?
Nurse Tracey
NHS nurse, 46, who called Covid a 'scamdemic' and likened the vaccine programme to 'genocide' is sacked for spouting conspiracy theories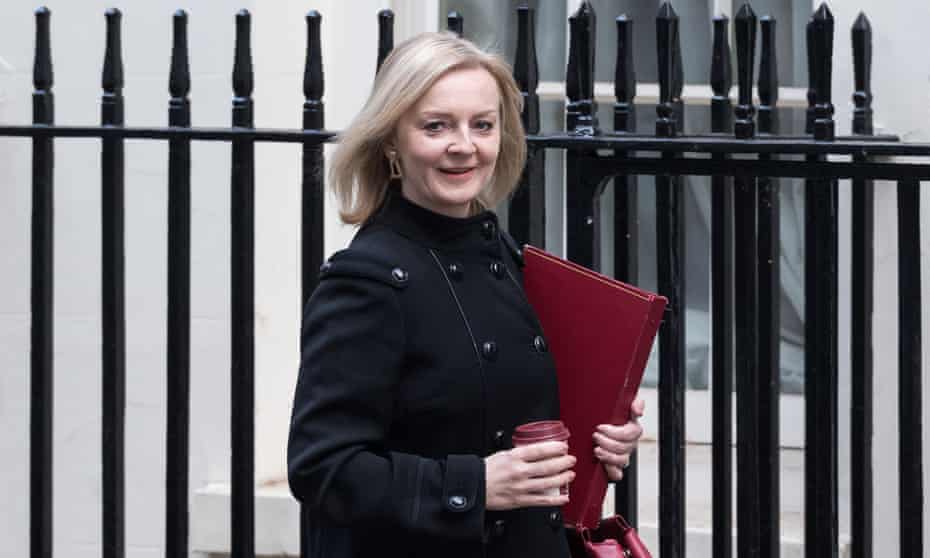 Liz Truss, the UK foreign secretary.
'Britain and
Israel
will sign a 10-year trade and defence pact in London on Monday, promising cooperation on issues such as cybersecurity and a joint commitment to prevent Iran from obtaining nuclear weapons.
'The agreement was announced by Liz Truss, the foreign secretary, and her Israeli counterpart
Yair Lapid
, despite evidence that spyware made by Israeli company NSO Group had probably been used to spy on two British lawyers advising the ex-wife of the ruler of Dubai, Princess Haya.
Truss

'In a joint article in the Daily Telegraph, Truss and Lapid said the agreement amounted to "a new strategic plan for the next decade spanning cyber, tech, trade and defence," while the two countries would "work night and day to prevent the Iranian regime from ever becoming a nuclear power".

'The ministers added that the two countries would "work closer" to defend themselves in cyberspace, while Israel would become a tier one cyber partner for the UK and have greater access to the British market. "Our partnership will keep us at the forefront of the technological revolution," Truss and Lapid added.


'Just over a week ago, Priti Patel, the home secretary, announced that the UK would proscribe the political wing of Palestinian political group Hamas, bringing the UK in line with the US and the EU. "Hamas is fundamentally and rabidly antisemitic," Patel said in a speech she gave in Washington DC.

'But it comes after a British court ruled that NSO's Pegasus spyware had been used against divorce lawyer Lady Shackleton, and an associate, at a time when they were advising Princess Haya in a child protection battle being played out in the UK.
'Britons who refuse to wear a face mask could will face fines of £200 as the Government tightens
Covid
restrictions to contain the
Omicron
variant, according to a report.
'Boris Johnson on Saturday announced that face coverings would become mandatory again in shops and on public transport to curb the spread of the
new strain
.
'Those who refuse to wear a mask will face an initial fine of £200, according to the
Telegraph
. This could rise to £400 for a second infraction and £800 for a third.
'Anyone who repeatedly flouts
mask wearing
rules could face a maximum charge of £6,400.'
'PRIVATE
health
care hospitals and firms are being invited to bid for the provision of vital medical care including lifesaving surgery normally carried out by the NHS in
Scotland,
the Herald on Sunday can reveal.
'Scottish Government quango NHS National Services
Scotland
(NSS) has been sanctioned to create a dynamic purchasing system (DPS) for private firms to provide surgery and other medical care across the health care spectrum, raising serious concerns about how safe the NHS is in the hands of the Scottish ministers.'
Swiss voters back law behind Covid vaccine certificate
Switzerland to ban unvaccinated people from events and gatherings
Mandelson (right)
Lilburne & Friends@MrLilburne
'Ghislaine Maxwell Trial: Peter Mandelson "was Ghislaine's accomplice throughout"'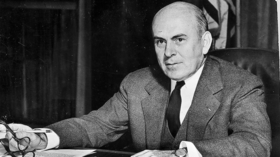 John McCloy
https://on.rt.com/blij
There are newly declassified FBI files on the Nazi sympathies of John McCloy, the US assistant secretary of war during World War II.
McCloy went on to serve as World Bank president, US high commissioner for Germany, Council on Foreign Relations chair, and adviser to all presidents from Franklin D. Roosevelt to Ronald Reagan.
McCloy performed legal work for several corporations in Nazi Germany before the War.
In mid-October 1940, McCloy, assistant secretary of war, informed FBI headquarters that he was "personally acquainted with many of the officials in the Nazi government, including Goering, with whom he has a rather close personal friendship."
McCloy, in Germany from 1949 to 1952, granted clemency to dozens of Nazi war criminals, and freed or reduced the sentences of most SS extermination squad leaders.

Gestapo counterintelligence chief Klaus Barbie was recruited as a spy for the USA.
Barbie went on to help the CIA carry out coups, and help the CIA to train the CIA in torture techniques.
Barbie recruited Reinhard Gehlen – of Nazi military intelligence.
Gehlen was later appointed to the Warren Commission, which investigated Kennedy's assassination. So too was McCloy.