COMEY, LE PEN, SURVEILLANCE, YANDEX, METRO, ASL
(AP) — A former Army officer and Detroit native who reported in 2005 that military prisoners in the Middle East were being beaten and abused by U.S. soldiers has died.
Maj. Ian Fishback of Newberry, Michigan, died suddenly Nov. 19, according to his
obituary
from the Beaulieu Funeral Home in Newberry. He was 42. No cause of death was listed.
Comey & Maxwell
Unknown commented
'A lead prosecutor in the criminal case against Ghislaine Maxwell, is
Maurene Comey
, daughter of Obama-appointed, James Comey, 7th Director of the FBI, famously fired by President Trump on 9 May 2017.
Maurene Comey
worked on the case against Jeffrey Epstein before his 'suicide'.
https://www.businessinsider.com/maurene-comey-james-comey-daughter-leading-jeffrey-epstein-case-2019-7
https://www.cnbc.com/2019/08/29/ex-fbi-director-james-comey-violated-fbi-policies-and-employment-pact.html
Unknown commented -

Zemmour is sinking in the polls now.
Marine Le Pen is back in 2nd place.
https://www.france24.com/en/live-news/20211119-france-s-zemmour-slips-in-polls-as-troubles-mount
Zemmour may not be able to be on the ballot. In France, you only get to be on the 1st round presidential ballot, by getting 500 backers from elected officials around France, whose support for the candidate becomes public record. Rumour has it that Zemmour may not be able to find that support. The French system explained here -
https://www.connexionfrance.com/French-news/France-s-2022-presidential-election-hopefuls-race-to-find-500-backers
Pegasus is a type of malware that
spies
on iPhones and Android devices, to extract photos, messages, emails and record calls.
Until recently, Israel has been spared due criticism, not only for its unlawful spying methods on the Palestinians but also for being the originator of many of the technologies which are now being heavily criticized by human rights groups worldwide.
From Pegasus to Blue Wolf: How Israel's
'Surveillance' Experiment in Palestine Went Global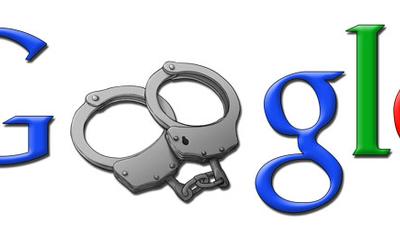 Unknown commented -

Most 'alternate search engines' like DuckDuckGo, are actually Microsoft Bing.
The other major alternative is Russian Yandex, sometimes inverse of Google.
How To Escape Google
'Essentially, Google Search has become an online prison library.
'Fortunately, there are a few alternatives to Google Search, although not as many as one might think. In fact, there are currently only two real alternatives to Google Search. What about the many other, independent search engines, though? The truth is, most of them are neither independent, nor even actual search engines, as most of them simply rely on results provided by Google or Bing.
'For instance, Startpage is simply providing Google search results. DuckDuckGo, Yahoo, Qwant, Ecosia, Swisscows, MetaGer and other search engines are primarily relying on Microsoft Bing, although some of them may be adding a few other contextual sources or important privacy features. But with most searches, you will simply get Bing results.
'If Microsoft Bing, one day, should decide to apply Google-style censorship (or get forced to do so), sophisticated Western Internet users will either have to rely on Russian Yandex, or will finally have to create an independent, real and uncensored search engine.
'Otherwise, the Internet is going to become a pretty dark place, literally.
'Russian Yandex seems to be manipulating search suggestions in the opposite way of Google.
'For instance, when searching for "Pfizer vaccine", the first two search suggestions currently are "Pfizer vaccine deaths" and "Pfizer vaccine side effects".
'Meanwhile, on Google, "Pfizer vaccine" is being auto-completed to "near me", "booster", "FDA approval", "for kids", or "efficacy". »
...
Jewish folks

Metro newspaper apologises for publishing a letter claiming Jews are part of a 'privileged majority'.
The CST said the letter was based on ideas that deserved to be 'in the dustbin of history'

https://www.thejc.com/news/uk/metro-newspaper-apologises-for-publishing-letter-claiming-jews-are-part-of-privileged-majority-1.522959
Robin Appleby resigned from the American School in London (near the synagogue on Louden Rd)

'The governing board of trustees at the school, which has many Jewish students, decided to launch the 'complaints process' amid claims that highly offensive remarks had been made at a meeting, which Appleby chaired.

Reportedly, the words 'Nazi', 'swastika' and 'Hitler' were used by members of Mrs Appleby's staff during a heated conversation about the reaction of parents to the school's efforts to educate children about race relations.

The school denies that these terms were ever 'used to describe parents' of pupils (some of whom are Jewish).

'Some details of the affair have also reached the ears of Campaign Against Anti-Semitism, an influential Jewish organisation based near by, which documents hate crimes.

'At one point, the head of ASL's middle school was instructed to issue a formal apology to Jewish children, for allowing students to be shown a 'highly partisan' video about hostilities in the Middle East.

A spokesman for Campaign Against Anti-Semitism says it is aware of 'concerns that the school is teaching that Jews are part of a privileged elite', adding: 'It is outrageous that the school seems not to have tackled its problem suitably forcefully and seriously.'


Labels: ASL, Christians, Comey, Le Pen, METRO, SURVEILLANCE, YANDEX