COVID - COUGH COUGH
Nothing on this blog constitutes or should be interpreted as medical advice; and nothing replaces medical advice from a qualified medical professional; and medical advice from a qualified medical professional should always be sought.
Coronavirus (COVID-19) - NHS

(COVID-19) advice for the public - WHO ...
'A newly published medical study has found that infection from COVID-19 confers considerably longer-lasting and stronger protection against the Delta variant of the virus than vaccines.'


'Prince Harry blames 'mass-scale misinformation' for vaccine hesitancy.
Immunity gained from COVID-19 infection ignores the risks of getting the disease
PolitiFact

'Please cover mouth and nose.'
'At least 50 people, most of them children, have died in a week, and Indian officials don't know why.'
The mystery fever that's killed dozens of children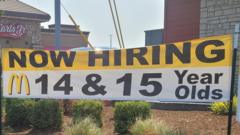 McDonald's in US hiring 14-year-olds amid shortage
Their goal is 500 million world population by 2030
https://beautifulpeoplemagazine.com/2020/05/10/goal-500-million-world-population-2030/.




Doctors' Open Letter to UK Prime Minister

'The letter focuses on 10 areas where the UK's approach to COVID failed.
'It argues the nature of the covid threat has been exaggerated.
'It claims the use of behavioural science to generate fear was "inappropriate and unethical".
'It argues the role of asymptomatic spread has been overplayed and used to promote public compliance with restrictions.
'Finally it states that restrictions have been imposed with an overreliance on modelling data whilst ignoring real world data.'
...

Via - dognamedblue
....
Via Nomad.
Covid-19 'perfect storm' for teenage eating disorders, figures show
-
Irish News
- August 31, 2021
'An increasing number of Americans, including healthcare workers, are opposed to
employer vaccine mandates
. Vaccine side effects, injuries, deaths have been reported for decades (see
1
,
2
,
3
). They continue to be reported about the
COVID jabs
as well (see
1
,
2
,
3
,
4
).
'Earlier this month, an attorney claimed that this will eventually lead to a
"tidal wave of lawsuits"
. One was recently filed by healthcare workers in Maine. (From
The Press Herald
)
Reports of adverse events to VAERS following vaccination, including deaths, do not necessarily mean that a vaccine caused a health problem.
More than 390 million doses of COVID-19 vaccines were administered in the United States from December 14, 2020, through September 27, 2021. During this time, VAERS received 8,164 reports of death (0.0021%) among people who received a COVID-19 vaccine.
Selected Adverse Events Reported after COVID-19 Vaccination
A study
- a retrospective observational study comparing three groups: (1)SARS-CoV-2-naïve individuals who received a two-dose regimen of the BioNTech/Pfizer mRNA BNT162b2 vaccine, (2)previously infected individuals who have not been vaccinated, and (3)previously infected and single dose vaccinated individuals.
Avon and Somerset Police killed Geronimo, the alpaca.
'Peter Martin points out that just before Geronimo was tested for TB, he received two jabs of a priming agent called tuberculin.'
'
If you get double jabs for Covid then you'll have a positive Covid antibody test.
Well, this is the same thing,' he said.
'Geronimo's owner, Helen Macdonald, called on Environment Secretary George Eustice to resign, accusing him of 'murdering an innocent animal'.
'Bridget Tibbs was ordered to destroy a healthy, pregnant alpaca after a false positive. A subsequent test showed that the animal had been absolutely fine.'

'A veterinary nurse, insists the test is flawed and says Geronimo tested positive because he had repeatedly been primed with tuberculin.'
Defra - UK's
Department for Environment, Food & Rural Affairs


People with COVID don't carry more virus when vaccinated
Education – Australian Associated Press
.
NBA
...
DARPA
Two die in Japan after shots from suspended Moderna doses; cause of deaths under investigation "As of Aug. 8, 991 people had died in Japan after receiving shots of Pfizer Inc.'s vaccine and 11 after receiving Moderna's …"
Two die in Japan after shots from suspended Moderna doses; cause of deaths under investigation
Robert David Steele, VT Editor, Friend, Dead
- August 30, 2021
QAnon anti-vaxxer and former CIA agent who insisted Covid was a 'hoax' died from covid virus
...
Music



Woman in New Zealand dies from heart inflammation

...
'Beverly fought off COVID but her body was severely weakened.'
"It was her heart.
"Because her heart was pumped so many times her breathing was not stable," says Beverly's heartbroken mother.
COVID-19: Indonesia death rate in under-18s
Indonesian hospital.
'Public Health Scotland have revealed that
5,522 people in Scotland died within twenty-eight days of having a Covid-19 vaccine
- within the 6 months Dec 2020 to June 2021.'
...
Zombie Skid Row Kensington Philadelphia
'On August 16th, 2021, Action4Canada formally filed
legal action in the BC Supreme Court
, to hold multiple parties accountable for their actions with respect to COVID-19 measures.
'The defendants include: the Government of Canada, the Government of British Columbia, various public health officers, the Canadian Broadcasting Corporation, and others.'
Statement of Claim Filed. Legal action against the Government officially commenced
.
NHS Test and Trace has not spent as much as war in Afghanistan yet
Full Fact
TV9 aired old video of Texas football stadium as chaos in Kabul Airport
Alt News
In July 2021, the biggest killer disease in the UK was ...?
Government psy-op?
'Revealed: The secret army of 200 weapons-obsessed anti-vaxx ex-soldiers called 'Veterans 4 Freedom' plotting attacks on vaccine centres.'
UK Buses Empty
Telephone Masts Popping Up Everywhere
'Heavily influenced by 24-hour news and social media culture, masses of people are frozen in the face of overwhelming
pressure to conform
, forgoing consideration of their own health, wellness and personal conviction, and refusing to object to ever greater control measures.
'Not wanting to suffer the embarrassment of taking action, many fail to react to the greater dangers being presented and move toward conformity with the herd.'
When Your Life is at Stake by Following the Herd
- August 17, 2021
...
A Chicago judge has reportedly restricted a mother's parental rights, requiring her to get vaccinated against Covid-19 if she wants to see her 11-year-old son in person. The woman said she plans to appeal the ruling. - Aug 28, 2021
'I miss my son': Chicago mother says judge stripped her of parental rights after learning she wasn't vaccinated against Covid-19
Geg Epstein (left)
Labels: alpaca, blood transfusions, Eric Clapton, Freudian slips, Geronimo, Holocaust survivors, lockdown, Pink Floyd, test, vaccination