CONTROVERSIAL COVID; NEWS
Nothing on this blog constitutes or should be interpreted as medical advice
; and
nothing replaces medical advice from a qualified medical professional
;
and medical advice from a qualified medical professional should always be sought.
Billionaires agreed in 2009 that depopulation was a priority
http://www.thetruthseeker.co.uk/?p=237249
Robert F. Kennedy Jr
@RobertKennedyJr
23 Jun
JustCat@Cat_Again1
·
2h
Neil Mackay's Big Read: The dawn of transhumanism - conversations with Dr David Eagleman, the scientist creating a world of real superhumans in his laboratory
Neil Mackay's Big Read: The dawn of transhumanism ...
dognamedblue@dognamedblue

·

1h
"I kick arse for the Lord!"
Before the time of Covid19, Elisabeth Moss was wearing a mask!




Elisabeth Moss has been the star of the hit TV drama

The Handmaid's Tale.
Moss stars in the series as Offred, a 'handmaid' - women
enslaved by the upper class
in the country of Gilead (formerly the United States)
On the show, Elisabeth's character June and the other Handmaids wore masks when they were sent off to the gallows to be punished for rebelling.
The handmaids' masks were invented BEFORE the Covid crisis.
Peter Hitchens wrote -
'It is fascinating to see that publicity for the latest series of the ultra-feminist, anti-Christian nightmare show The Handmaid's Tale shows its fashionable Scientologist star Elisabeth Moss wearing a face-covering. Did they see the Covid panic coming? No.
'When the second season was shot three years ago, the makers must have assumed the muzzle would be seen as
humiliating and disempowering
(as it is). Can anyone watch it now without wondering exactly how a symbol of voiceless impotence has become a fashion accessory?'
PETER HITCHENS: This won't be popular.
'What an illustration of the uselessness of British politics. Matt Hancock wildly over-reacts to a virus outbreak and condemns the country to a multiple disaster of
NHS breakdown, house arrest, endless debt, destroyed business, wrecked education, inflation and grasping taxation.
'
And nobody cares.
'But when he is pictured kissing a woman, everyone calls for his resignation – not because she's not his wife but because he's allegedly breaking social distancing rules.
'Life, as a whole, is becoming increasingly like Care in the Community. If it goes on like this, even I will need counselling.'
Rock musician, 48, died of a brain haemorrhage two weeks after he had AstraZeneca vaccine as doctors see complications caused by jab
'The 48-year-old rock musician died of a brain haemorrhage two weeks after having the AstraZeneca vaccine due to rare complications caused by the jab.
'The singer, known as Zion, fell ill with an agonising headache on May 13 - eight days after having the first jab, at Penrith Auction Mart in Cumbria.
'He died at Royal Victoria Infirmary, Newcastle, on May 19.'
'The Covid vaccines have only been distributed for six months and have now contributed to a realistic 17,000 deaths or upwards towards 30,000 this year alone.'
American Medicine, American Malfeasance
DOCTOR CITES 'WHISTLEBLOWERS' INSIDE CDC WHO CLAIM INJECTIONS HAVE ALREADY KILLED 50,000 AMERICANS
London anti-scamdemic protest - 26 June 2021



Video: The Fraudulent Corona Pandemic. Crimes against Humanity. Dr. Reiner Fuellmich




...




'When droplets of orange juice or fizzy drinks like coca-cola are placed on a

lateral flow test

it can produce a positive result because the acidity of the drink destroys the antibody proteins in the test.





'And although it does not work every time, viral videos on Tik Tok and Instagram have been encouraging children across the UK to try the

trick to get out of going to school

.'



Matt Hancock has resigned.
Hospital
'A 2017 document by Johns Hopkins which details plans for a global medical response under a hypothetical 'exercise' pandemic named "SPARS 2025-2028", mirrors today's world scenarios under COVID-19.'
From John Hopkins'
centerforhealthsecurity.org
:
Highlights
"After showing no adverse side effects for nearly a year, vaccine recipients slowly began to experience symptoms."

"As time passed and more people across the United States were vaccinated, claims of adverse side effects began to emerge."

"As the investigations grew in intensity, several high-ranking officials at the CDC and FDA were forced to step down and withdraw from government."
"Nearing the end of 2027, reports of new neurological symptoms began to emerge."

"Several parents claimed that their children were experiencing neurological symptoms."
https://centipedenation.com/first-column/2017-johns-hopkins-document-called-spars-2025-2028-mirrors-todays-covid-crisis/
MANIPULATIVE MAGNETIC NANOMEDICINE: THE FUTURE OF COVID-19 PANDEMIC/ENDEMIC THERAPY
https://doi.org/10.1080/17425247.2021.1860938
Scotland's Prime Minister Nicola Sturgeon met bosses from a US defence giant - weeks after the firm won a £27million contract to work for the National Health Service in Scotland.



Sturgeon meets US defence giant which won £27million

...
Dec 2019
'Sturgeon visited the headquarters of Leidos in the suburbs of Washington DC during a taxpayer-funded visit to North America in February 2020.
'Leidos is the fourth biggest US defence contractor with annual revenues of £7.5billion - its operations range from spy agency eavesdropping to the Pentagon's nuclear weapons progamme.
'Three months before Sturgeon's visit, Leidos was awarded a five-year deal worth £27million to run the Scottish Government's new purchasing system - used by every Scottish health board.
'Sturgeon and her top ministers have been lobbied by US drug giants on at least seven occasions over the past year and a half.

'Scottish Conservative shadow health secretary Miles Briggs said: "Anyone would think Nicola Sturgeon was trying to sell off Scotland's NHS."
'A recent health service purchasing report shows that only 30 per cent of NHS Scotland's budget is spent within Scotland with contracts worth hundreds of millions of pounds routinely awarded to US firms.

'In the past year alone, these include a £1.1million IT contract with Baxter Healthcare (based in Illinois) and a £2million "quality improvement" contract with IHI (based in Boston).

'There have also been dozens of multi-million pound medicines deals struck with US companies such as Pfizer, Gilead Sciences, Johnson & Johnson, Eli Lilly, Merck & Co and Biogen.
https://www.unz.com/estriker/louisiana-another-fbi-agent-arrested-for-raping-small-children/

Louisiana: Another FBI Agent Arrested For Raping Small Children
Indonesian doctors got vaccinated with Sinovac and got sick

...

'A
study
found that
out of the first 100 reported deaths in nursing home residents who received the Pfizer vaccine, 10 were "likely" due to the vaccine.
'An additional 26 deaths were "possibly" caused by the vaccine, said the study authors.'
THE GREAT UNTOLD: GMO PEOPLE
'Is iron (Fe) being added to some beef cattle feed to dose American consumers?
'Is it a certain kind of nanotech magnetite? It seems that some kind of magnetic material is playing a role in the Bioweapon Spike Program attack on America.'
Magnetic Foods? Searching With A 12,000 Gauss Magnet
'There have been 973,435 adverse reactions including 1,356 deaths reported to the Yellow Card scheme.'
Crimes against Humanity - UK Government release 21st report on Adverse Reactions to the Covid Vaccines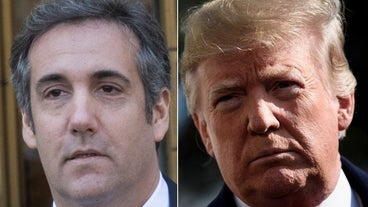 Michael Cohen Exposes Trump's Most Ridiculous Lies
'
A top WHO official says that mask mandates and social distancing should continue indefinitely in order to protect against new variants of COVID-19.
'The comments were made on Sky News by Special Envoy on Covid for the World Health Organisation (WHO). Dr David Nabarro.'
Can the UK's minister of health be trusted?
Is the UK's National Health Service to be sold to the Cabal?
Jon Trickett MP@jon_trickett
·
22 Jun
The Tories have handed £110bn+ of NHS funding to non-NHS Providers since 2010 And that was before the pandemic.
They used the pandemic as an excuse to hand £10bn chunks of NHS funding over.
And now they're passing a law to make it easier & faster to hand your NHS to the USA.
Justice Centre for Constitutional Freedoms

SASKATCHEWAN: Dr. Francis Christian, Clinical Professor of General Surgery at the University of Saskatchewan…
In 2009, the TruTV reality show, "Conspiracy Theory with Jesse Ventura," featured leading medical doctor
Dr. Rima Laibow
, who treated multiple heads of state, discussing how she learned of a UN plan to release a virus as the trigger for depopulation through vaccines.
https://www.newswars.com/censored-2009-report-featured-md
Unknown commented -
Dr. Rima Labow
is a very questionable person. Married to a former Joint Chief of Staff General (I think Army) who is interested in the occult. She is
probably controlled opposition
.
Croatian earthquake survivors not Italian patients.
https://greatgameindia.com/norway-risk-dying-astrazen
Hydroxychloroquine study not all that it seems
Full Fact
..
Cole Beasley
, who announced he would give up playing football before he submits to the NFL's vaccine protocols?'
https://www.nfl.com/news/bills-wide-receiver-cole-beasley-would-rather-retire-than-get-covid-vaccine
Is the Danger Covid or the Vaccine?
Of the 700 physicians responding to
an internet survey
by the Association of American Physicians and Surgeons (AAPS),
nearly 60 percent
said they were not "fully vaccinated" against COVID.
This contrasts with the
claim by the American Medical Association
that 96 percent of practicing physicians are fully vaccinated. This was
based on 300 respondents
.
June 16, 2021
Majority of Physicians Decline COVID Shots, according to Survey
...
Iowa man jailed for 10 years after spitting on "mask Nazi"
...
Royal Caribbean's Odyssey of the Seas was scheduled to leave Port Everglades on July 3rd. The cruise was halted after eight crew members tested positive for COVID. Strange enough,
all eight COVID-positive crew members were "vaccinated" for COVID
.
Labels: corona, Cruise, de Santis, depopulation, Duterte, Edelman, Florida, lockdown, screens, tests, vaccines