COVID NEWS STORIES
Nothing on this blog constitutes or should be interpreted as medical advice;
and nothing replaces medical advice from a qualified medical professional;
and medical advice from a qualified medical professional should always be sought.
UK's Red list countries: Full list of
33
'high risk' hotel quarantine countries
...
The New Zealand government 'ramps up Covid hysteria to coincide with the arrival of vaccine from Europe. New lockdown....the full works.....'

The Latest: Auckland, New Zealand begins 3-day lockdown

...

The UK's Lancashire County Council is looking to recruit people to help with its SMART testing programme to help identify people who have Covid, but don't have any symptoms.
https://www.lancashire.gov.uk/news/details/?Id=PR21/0032 SMART as in inserting nano technology?
...

Politics Leslie Evans and the Salmond Affair Robert Green by David Scott Sunday, 7th February 2021 Permanent Secretary Leslie Evans?
OPENING THE CIA'S CAN OF WORMS
nomad
"The CIA and the media are part of the same criminal conspiracy," wrote Douglas Valentine in his important book, The CIA As Organized Crime
This section is used for a public emergency due to the release of pathogenic or chemical agents, toxins or…
Test subjects needed for risky, new 'vaccine'
Keir Starmer the leader of the UK's Labour Party is linked to Peter Mandelson, close friends of Lord Rothschild, and to Jeffrey Epstein.
Mandelson and his close friend Jeffrey Epstein.
Stanley Johnson, right, at a Ghislaine Maxwell event.
Boris' father, Stanley Johnson, is none other than from the same club as Bill Gates' father and a eugenicist.
All his ideas are that of Gates and Rockefeller, and he justifies cheering a reduction of 70 million people from the population in Britain to 10 million to enhance economic growth.
Boris Johnson and alleged child abuser Lord Janner.
https://www.timesofisrael.com/
government-plans-to-punish-businesses-that-serve-unvaccinated-customers-report/
https://gmwatch.org/en/news/latest-news/19682-
gm-spin-doctors-are-using-coronavirus-vaccines-to-promote-gm-crops
Greek City Kalamata Blocks 5G Pilot Program Due To Risk Of Infertility.
https://greatgameindia.com/greece-block-5g-infertility/
Newly Elected Montana Governor Greg Gianforte Ends State Mask Mandate
Montana's Republican Governor, Greg Gianforte, revoked the statewide mask mandate instituted by his Democrat predecessor, fulfilling a campaign promise.
https://nationalfile.com/newly-elected-montana-govern
'Naomi Klein refers to the concept of
disaster capitalism
in her book,
The Shock Doctrine
.
'Klein defines disaster capitalism as "the way private industries spring up to directly profit from large-scale crises" and shock doctrine as "a political strategy of using large-scale crises to push through policies that systematically deepen inequality, enrich elites, and undercut everyone else."'
https://smea.uw.edu/currents/disaster-capitalism-in-the-wake-of-coronavirus/
Destroying Civil Society, Engineered Economic Depression, Global Coup d'État and the "Great Reset"
The 2020 Worldwide Corona Crisis: Destroying Civil Society, Engineered Economic Depression, Global Coup d'État and the "Great Reset"
By
Prof Michel Chossudovsky
, February 09, 2021.
...
Highlights
Worldwide, people have been misled both by their governments and by the media.
Covid provides a pretext to powerful financial interests and corrupt politicians to precipitate the entire World into a spiral of mass unemployment, bankruptcy, extreme poverty and despair.
More than 7 billion people Worldwide are directly or indirectly affected by the corona crisis.
If the public had been informed and reassured that Covid is (according to the WHO definition) "Similar to Seasonal Influenza", the fear campaign would have fallen flat. The lockdown and closure of the national economy would have been rejected outright.
The first stage of this crisis (outside China) was launched by the WHO on January 30th 2020 at a time when there were 5 cases in the US, 3 in Canada, 4 in France, 4 in Germany.
A positive PCR test does not mean that you are infected and/or that you can transmit the virus.
The RT-PCR Test is known to produce a high percentage of false positives. Moreover, it does not identify the virus.
From the outset in January 2020, there was no "scientific basis" to justify the launching of a Worldwide public health emergency.
In February, the covid crisis was accompanied by a major crash of financial markets. There is evidence of financial fraud.
There is no evidence of a "Second Wave". Amply documented the PCR estimates are flawed.
The health impacts (mortality, morbidity) resulting from the closing down of national economies far surpass those attributed to Covid-19.
Famines have erupted in at
least 25 developing countries
according to UN sources.
The mental health of millions of people Worldwide has been affected as a result of the lockdown, social distancing, job losses, bankruptcies, mass poverty and despair. The frequency of suicides and drug addiction has increased Worldwide.
The 2020 Worldwide Corona Crisis: Destroying Civil Society, Engineered Economic Depression, Global Coup d'État and the "Great Reset"
It's the powerful financiers and billionaires who are behind this project.
Since early February 2020, the Super Rich have cashed in on billions of dollars.
Amply documented it's the largest redistribution of global wealth in World history.
The 2020 Worldwide Corona Crisis: Destroying Civil Society, Engineered Economic Depression, Global Coup d'État and the "Great Reset"
Henry Makow@hmakow
56m
·
Belgians File LawSuit Against Gates & Neil Ferguson
https://www.armstrongeconomics.com/international-news/rul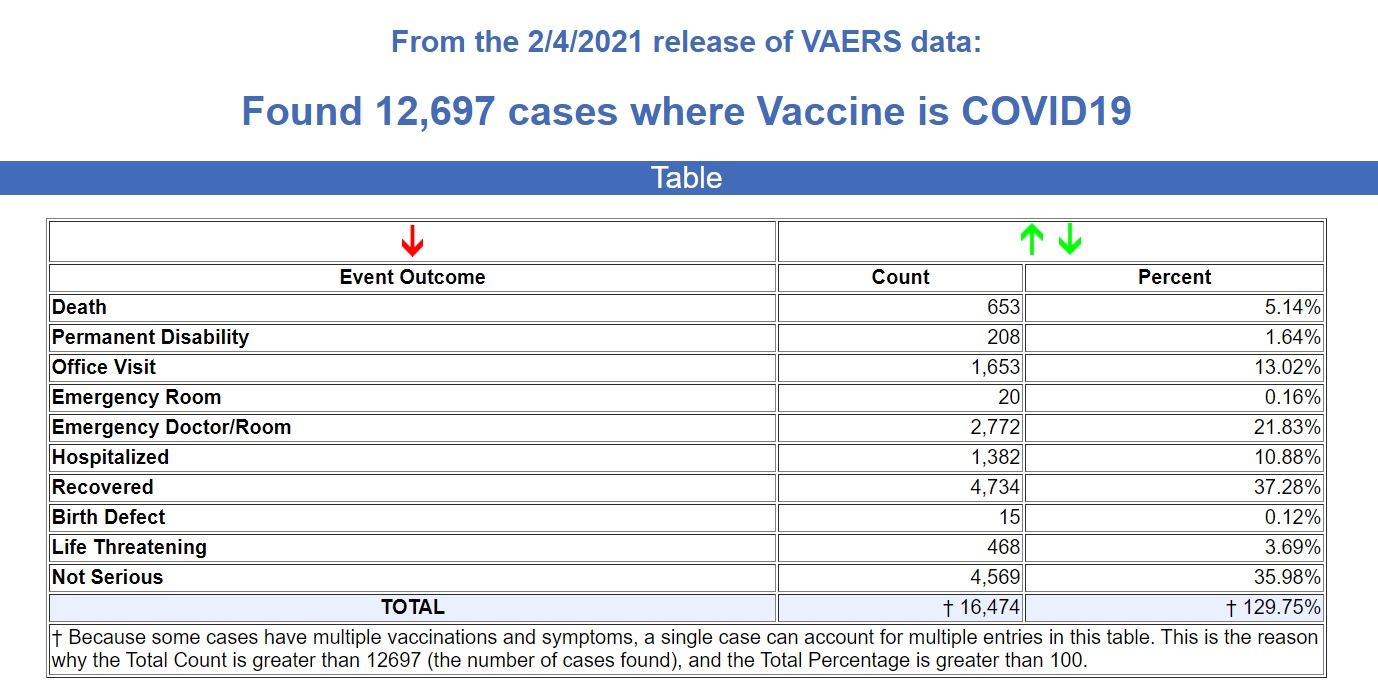 Henry Makow
@hmakow
6h
·
An entire school district in Ohio canceled classes after so many of the staff suffered
side effects
from one of the COVID injections

Both Groups Charged with Conspiracy to Storm the Capitol Were Led by FBI.
...
Alex Newman@ALEXNEWMAN_JOU·2h

Despite my pleading, dad took the covid "vaccine" a couple days ago.
This morning he passed out for the first time in his life and was taken by ambulance to the ER with wild heart issues.
If something happens to him, I will not rest until all involved are held accountable.
Nuclear commanders had no idea how close Vice President Pence's nuclear 'football' got to being taken by the mob until they saw the dramatic security footage shared at President Trump's trial.
Nuclear commanders had no idea Mike Pence's 'football' was so close to being taken by the mob until they saw dramatic security footage at Donald Trump's trial
1/3 Americans are vaccine skeptics
https://www.shtfp
lan.com/headline-news/at-least-one-third
Director of the CDC, Rochelle Walensky - Jewish
Deputy Director of the CDC, Anne Schuchat - Jewish
All 3 vaccines being used - Created by Jews
Czech govt expected to put Covid-19 lockdown measures ON HOLD after parliament refuses to extend state of emergency.
https://www.rt.com/news/515330-czech-parliament-vote-emer
Police Investigation Concludes, Points to Edward Heath as Pederast Prime Minister of UK.
https://www.winterwatch.net/2021/02/police-investigation-
concludes-points-to-edward-heath-as-pedophile-prime-minister-of-uk
Britons,

according to
research by YouGov
, are the most likely to report that Covid has harmed their mental health (65 per cent)
followed by those in Hong Kong (63 per cent), and Italy (62 per cent) — with Germans the least affected (44 per cent).
soundcloud.com/ginotriggiani/fight-for-our-freedom
/
https://soundcloud.com/ginotriggiani/dont-take-us-down-this-road
https://gab.com/Aangirfan
...
Robert F. Kennedy Jr. has been banned from Instagram.
https://edition.cnn.com/2021/02/10/tech/robert-kennedy-jr-instagram-ban/index.html
Ukraine has a 'corona' death rate of around 0.06%.
https://www.wochenblick.at/ohne-impfung-ohne-massensterben-ukraine-hat-herdenimmunitaet-erreicht/
"Therapeutic & preventive measures should never bring more harm than the illness itself. Their aim should be to protect the risk groups, without endangering the availability of medical care and the health of the whole population, as it is unfortunately occurring"
A
report
that challenges the established Corona narrative leaked from Germany's interior ministry.
Some of the report's key passages are:
The danger of Covid-19 was overestimated: probably at no point did the danger posed by the new virus go beyond the normal level.
The people who die from Corona are essentially those who would statistically die this year, because they have reached the end of their lives and their weakened bodies can no longer cope with any random everyday stress (including the approximately 150 viruses currently in circulation).
Worldwide, within a quarter of a year, there have been no more than 250,000 deaths from Covid-19, compared to 1.5 million deaths [25,100 in Germany] during the influenza wave 2017/18.
The danger is obviously no greater than that of many other viruses. There is no evidence that this was more than a false alarm.
A reproach could go along these lines: During the Corona crisis the State has proved itself as one of the biggest producers of Fake News.

bit.ly/3a6Xwv8
Unknown writes -
Look which celebrities are featured in the new STAY HOME TV appeal:
'Victim of mind control', Frank Bruno.
Neuro-Linguistic Programming expert Paul McKenna. McKenna began his career 'working at military bases' and 'specialises in severe trauma'. He is a keen supporter of kids' charities,
Top Hollywood Zionist and 'victim of mind control', Sharon Osbourne...
https://www.dailymail.co.uk/tvshowbiz/article-9247213/Kate-Garraway-Gemma-Collins-lead-host-stars-asking-nation-stay-home-Covid-campaign.html
'The mayor of the French city of Perpignan on Tuesday defied the government's COVID-19 restrictions and reopened four of the city's museums.
'"We cannot stay locked down all our lives," the mayor, Louis Aliot, said inside Perpignan's Rigaud museum, where, for the first time in months, members of the public were admiring artwork.'
'The pronouncements about the dire danger posed by the new variants aren't based on solid science.'
Coronavirus vaccination may be cause of rare blood disorder in at least 36 people: report
'At least 36 people may have developed a rare blood disorder, known as
immune thrombocytopenia (ITP)
, after taking either Pfizer and BioNTech or Moderna's
COVID-19
vaccines, according to a report.
'The condition develops when the immune system attacks platelets, a blood component essential for clotting, or the cells that create them, for unknown reasons.'
The UK government has become the biggest advertiser in Britain's already struggling newspapers, so how 'independent' are they really?
https://www.rt.com/op-ed/515187-uk-government-advertising-newspapers-independent/
Leon Brittan`s death: questions remain
One of the most serious threats to free speech is the silencing of criticism of the government of Israel. I have now found this out the hard way, having just been fired as a Guardian columnist for sending a tweet about US military aid to Israel
currentaffairs.org/2021/02/how-th
There's multiple actions we need to take to get our freedoms back, but please if you can write to your MP today to say that unless they support a swift & permanent end to lockdown & other restrictions you'll be voting for anti-lockdown parties/ candidates at the local elections.
...
Labels: CORONAVIRUS, France, media, scamdemic, vaccines, variants