CORONAVIRUS, COVID-19, CONTROVERSY
...
13 federal executions since July 2020 cement Trump's legacy as the most prolific execution president in over 130 years.
Biden is opposed to the death penalty.

Epstein and his friend Gates.

Gates and his minions insist the billionaire never said we'd need digital vaccine passports. But in a June 2020 TED Talk, Gates said exactly that. Someone edited out the statement, but CHD tracked down the original.

Yes, Bill Gates Said That. Here's the Proof.

Hannah Halstead-Morton, who secured two PPE deals worth £98million

Personal Protective Equipment (PPE) means things like masks.
PPE 'Covidarchs' awash with YOUR tax millions
·
I just saw a commercial that said autism cases have increased 600% in the past 20 years....wtf?!
#fuckthatvaccine
"We're getting so many emails from military personnel, even people who would normally take a vaccine, who don't want this vaccine."
"In simple English, the entire edifice of the Gates foundation, the Merkel government, the WHO and WEF as well as the case for de facto forced untested vaccines, rests on results of a PCR test for coronavirus that is not worth a hill of beans.
"The test of Drosten and WHO is more or less, scientific crap."
"The state of civil liberties around the world is bleak, according to a new study which found that 87% of the global population were living in nations deemed "closed", "repressed" or "obstructed"…..A number of governments have used the pandemic as an excuse to curtail rights such as free speech, peaceful assembly and freedom of association, according to
Civicus Monitor
, an alliance of civil society groups which assessed 196 countries."
See More by ArtilleryVoodoo

Trump calls FDA a 'big, old, slow turtle' and instructs chief to 'get the damn vaccine out NOW'.
"Over 30 institutions and offices around the world have been queried from through
Freedom of Information
request for records containing proof that the alleged Sars-cov-2 virus in fact exists.
The responses have yielded internal no records. Ontario public health officials have zero legitimate evidence to support their story of a Covid-19 virus, let alone a Covid-19 pandemic. The virus is unproven and purely theoretical. They have committed fraud on a population."




According to Dr. Roger Hodkinson, one of Canada's top pathologists and an expert in virology, the COVID-19 pandemic is the "greatest hoax ever perpetrated on an unsuspecting public"

Hodkinson stressed that PCR tests cannot diagnose infection and mass testing should therefore cease immediately.

He also pointed out that social distancing and universal mask wearing are useless measures
...
Australia's potential coronavirus vaccine has been scrapped after several trial participants returned positive HIV test results.
The University of
Queensland
had been developing the vaccine in partnership with pharmaceutical company CSL and the government had ordered 51 million doses.
Australian vaccine scientist Nikolai Petrovsky had warned the government about the risk of including HIV in a vaccine months before the $1billion deal was signed.
Leslie Kenderesi at lockdown rally.
The
Canadian Forces
is investigating after one of its members, Leslie Kenderesi, spoke at an anti-lockdown rally in Toronto.
Kenderesi called on military personnel to disobey orders to help in the distribution of the COVID-19 vaccine.

"I'm asking military, right now serving, truck drivers, medical, engineers, whatever you are, do not take this unlawful order (for) the distribution of this vaccine," Kenderesi said at the rally.
Kenderesi questioned the safety of taking the vaccine.
The Department of National Defence confirmed that Leslie Kenderesi is the person speaking at the rally and that he is a serving member of the Canadian Forces.
https://www.journalpioneer.com/news/canada/investigation-launched-after-canadian-forces-member-called-on-fellow-soldiers-to-ignore-orders-to-help-distribute-covid-vaccine-528909/
"It is recommended that cabin crew members wear disposable diapers and avoid using the lavatories barring special circumstances to avoid infection risks."
...
THE PROUD BRITISH MILITARY
...
....
The Supreme Court have REFUSED the right to appeal. In other words, the Court doesn't think that the biggest restrictions ever placed on the British people is worthy of a hearing.
The UK's National Health Service.
'In some UK health trust districts, as many as four out of every ten people "being treated for Covid-19" contracted it in hospital.
'Now why doesn't that surprise me? The National Health Service has plenty of previous when it comes to infecting patients with everything from sepsis to MRSA.'
'The fact that NHS death squads are patrolling our streets, knocking on doors without invitation and assessing - on the basis of one conversation with a senior citizen who might understandably be confused - whether or not they should have a Do Not Attempt To Resuscitate order (DNAR) displayed in their home is appalling.'
JAN MOIR: What HAVE we become
'NHS Test and Trace call handlers spent just 1 per cent of their shift doing any work at the height of the coronavirus crisis, a damning report found last night.

'The under-fire system received £22 billion in funding with the promise that it would help prevent a second lockdown.

'Some 18,000 call handlers were taken on in May, but by June 17, they were working for only 1 per cent of the time – the equivalent of just under five minutes over an eight-hour shift.'
Bosses at shamed NHS Trust who bagged lucrative new jobs: Former chief who quit amid maternity deaths scandal walked into role with a consultancy... and several other staff also landed senior roles
....
'The Parliamentary Assembly of the Council of Europe, is
publicl
y
in
vestigating
the WHO's motives in declaring a pandemic.
'The chairman of its influential health committee, epidemiologist Wolfgang Wodarg,
has declared that
the "false pandemic" is "one of the greatest medicine scandals of the century."
'Even within the agency,
the director of the WHO Collaborating Center for Epidemiology in Munster, Germany, Dr. Ulrich Kiel, has essentially labeled the pandemic a hoax.
'"We are witnessing a gigantic misallocation of resources
[$18 billion
so far] in terms of public health," he said.'
...
"When California Governor Gavin Newsom set his 85% ICU capacity "trigger" to automatically start a new round of totalitarian lockdowns, he had zero doubt the number would be reached in December. How?
"Because that number is reached EVERY December."
https://noqreport.com/2020/12/07/scamdemic-gavin-newsoms-icu-trigger-is-below-average-december-icu-numbers/
Anonymous -
An Ode to Rona
A poem by Lockdown Sceptics.org reader Mike Smelt.
They lied about their modelling They lied about the deaths.
They lied about immunity They lied about the meds.
They lied about PPE contracts They lied about shutting schools.
They lied about pathology They lied about the rules.
They lied about effects on cancer They lied about Vitamin D.
They lied about track and trace They lied about its fee.
They lied about susceptibility They lied about asymptomatic spread.
They lied about false positives They lied about hospital beds.
They lied about the cases They lied about the second wave.
They lied about hospitality They lied about how to behave.
They lied about the testing They lied about the forecasts.
They lied about conflicts of interest They lied about the masks.
They lied about the care homes They lied about data seen.
They lied about absolutely everything Now they want us to trust them with the vaccine
"England's National Health Service (NHS)
warned
Wednesday that people "with a history of a significant allergic reaction to a vaccine, medicine or food" should not be given the
COVID-19 vaccine
developed by U.S. pharmaceutical giant
Pfizer
and Germany's BioNTech.
"As with all the countries and cities for which we have good mortality data —
only after the lockdown began was there a significant increase in deaths.

"All this leads to the following questions, which we pose to anyone who continues to defend the use of lockdowns as an effective means to prevent excess deaths."
Q: Why was there no significant increase in overall mortality, in any country we have good data for, before the start of lockdowns?
Q: Why does a precise and exact correlation exist between the start of lockdowns and significant rises in overall mortality?
https://principia-scientific.com/questions-for-lockdown-apologists/
...
Merck
"Workers appeared to be defecating and urinating in their uniforms, and feces had been found smeared on the floor of the plant's production area, the letter alleged.
"In a sterile manufacturing plant, bathroom breaks can be difficult to take because they require additional time, which could serve as one possible explanation for the events inside the Merck plant.
"Ungowning can take 15 minutes, regowning can take 15 minutes, and on a night shift, there may be no one else to cover an essential worker during that time, Menachem said."
FDA Failed to Address 'Biohazard Nightmare' at Merck

...
Sovereigntea commented -
The Revolving Door ! Daily telegraph
By Michael O'Dwyer 9 December 2020 -
In the UK -
Mark Sedwill
, the head of the civil service under prime ministers Theresa May and Boris Johnson, will join
Rothschild
& Co as an adviser just over three months after leaving the public sector.
Sedwill was national security adviser to the prime minister.
It is the latest example of politicians and public servants taking on lucrative roles in investment banking.
Sajid Javid
took a job at
JPMorgan
after he resigned as Chancellor this year.
Another former Chancellor,
George Osborne
, bagged a reported £650,000 annually for working one day a week at fund manager
BlackRock
.
Another pharmaceutical whistleblower and activist has been found dead, Brandy Vaughan, the founder of the Learn The Risk.
She was a former Merck pharmaceutical employee turned whistleblower.
Brandy Vaughan founded the Council for Vaccine Safety in response to one of the nation's first mandatory vaccination laws - SB277 in California.
When working in the pharma industry, Brandy sold Vioxx, a painkiller that was found to double the risk of stroke and heart attacks and was eventually taken off the market.
...
BRANDY Vaughan's final Instagram post on December 7 warns of what she said were the dangers of flu shots.
"
FLU SHOT LABEL ADMITS: NO DATA THAT THE SHOT DECREASES FLU
," she wrote.
"At least one flu shot maker admits that there is no evidence that getting a flu shot decreases your risk of getting the flu. But the list of side effects from the toxic fu shot is long."
...
Who is behind the scamdemic?
"
100% PCR false positives found
at Cambs Uni last week using their own gold standard lighthouse laboratory, when results were double checked with second test."
https://www.cam.ac.uk/sites/www.cam.ac.uk/files/documents/pooled_testing_report_30nov-6dec.pdf
...
Matt Hancock, England's government minister in charge of Health.
....
"What we witness at this point in time is the omnipotence of
the enormous power players
behind this so-called pandemic: the World Economic Forum (WEF) and the global industrial titans that constitute it."
Inaugurating the "New World Order" via the "Great Reset"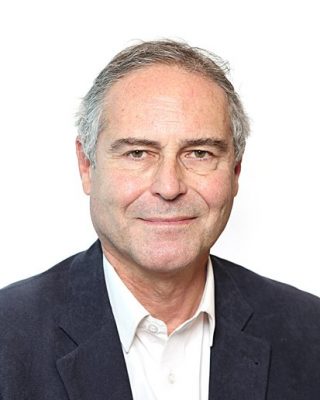 Professor Perronne and the vaccine: "We do not want to become GMOs like transgenic tomatoes or corn"
"The first 'vaccines' we are being offered are not vaccines, but gene therapy products.
"We we'll inject nucleic acids.
"This will cause the production of elements of the virus by our own cells ."
Vaccinations against 'Covid-19' have begun in England.
...
Kristen Choi, an assistant professor in the School of Nursing at UCLA, was a participant in Pfizer's coronavirus vaccine trial.
After the second jab, she had a headache, nausea, chills and reached a fever of nearly 105F (40.5C) - the highest of her life.
'By the end of the day, I felt light-headed, chilled, nauseous, and had a splitting headache. I went to bed early and fell asleep immediately.
'Around midnight, I woke up feeling worse - feverish and chilled, nauseated, dizzy, and hardly able to lift my arm from muscle pain at the injection site.'
According to data from Pfizer, adverse effects are common in adults between ages 18 and 55.
A total of 75 percent experienced fatigue, 68 percent had a headache, 33 percent experienced chills, 25 percent reported muscle pain and 17 percent had a fever.
A Nursing Researcher¿s Experience in a COVID-19 Vaccine Trial | Humanities | JAMA Internal Medicine | JAMA Network
Coronavirus vaccine trial participants: Exhaustion, fever, headaches
Armed police raided the home of Florida health department data scientist, Rebekah Jones, suspected of using a health department website to send a message urging staff to speak out on COVID 'before it's too late'
www.tallahassee....
Did coronavirus data whistleblower hack Florida's emergency alert system? Police raid home
...
Henry Makow@HenryMakow
·
8h
clevelandjewishnews.com
...
Jewish folks
Labels: Choi, Dolan, gene therapy, genocide, HIV, NHS, scamdemic, side effects, tests, vaccinations