TAVISTOCK, COLEMAN, MIND CONTROL
Above, we see Rachel Meghan Markle.
Things are not always what they seem.
Kim and his wife.
What if Nicolas Maduro of Venezuela has been secretly working for the Kosher Nostra?
And what if Kim Jong Un has been mind-controlled by The-Powers-That-Be?
What if President Assad was recruited in London to MI6?
John Coleman
, formerly of MI6, has written that we cannot trust anything from the mass media or government.
According to Coleman: "The moral, spiritual, racial, economic, cultural and intellectual bankruptcy we are in the midst of today ... is the product of a carefully planned
Tavistock
program."
Can we trust John Coleman?
The Tavistock Institute, funded by the Rockefellers and the Rothschilds, pioneered the techniques of propaganda used to justify wars.
Greenmantle was the Islamist terrorist who was secretly working for the security services.
Greenmantle was based on John Buchan's friend, Aubrey Herbert, who worked for the UK intelligence services.
John Buchan was a Zionist who worked for UK military intelligence.

When it comes to big events, everything is apparently staged and the script is written by the Kosher Nostra/Deep State/ Rich Elite.
The Kosher Nostra tends to believe in materialism and atheism.
The Tavistock Institute of Human Relations: Shaping the Moral, Spiritual, Cultural, Political and Economic Decline of the United States of America.
(Pdf)
According to Coleman, Tavistock was set up with the purpose of convincing people of the need to have bloody wars.
Coleman writes:
'Those fresh-faced young American boys from Arkansas and North Carolina were sent marching off to Europe believing they were "fighting for their country" never knowing that the "democracy" Wilson sent them to "make the world safe for" was a ... Government dictatorship.'
Erik Hanussen, born Hermann Steinschneider, was a Jewish occultist.
Coleman found that 94% of the keywords and phases developed by Tavistock for use with World War II "matched up with those used in the Korean War, the Vietnam War and the Gulf War."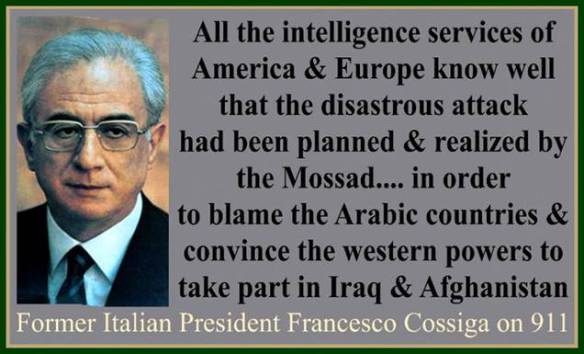 According to Coleman, Tavistock has an "invisible army" of actors found "today in the halls of justice, police, churches, school boards, sports bodies, newspapers, TV ... town councils, state legislatures, and are legion in Washington. They run for every office..."
Virtually every important corporation, university, think tank or foundation is linked to Tavistock.
It chooses the entertainers we watch, the pundits we listen to and the politicians we elect.
Every US President since Theodore Roosevelt has been under its control.
Tavistock is behind every "spontaneous" social movements.
Control
More Pervasive than We Think - henrymakow.com
HITLER'S JEWISH NAZIS - PART 1
.
We are constantly studied to see how we will react under stress.
Tavistock follows Sun Tsu's maxim of "Kill a few; terrorize many."
Continued here:
Control More Pervasive than We Think - henrymakow.com
At the Royal Wedding - MYSTERIOUS OPRAH WINFREY .
John Coleman - 21 Goals of the Illuminati
You Tube Speech by John Coleman
Eric Trist - Wikipedia description of a Tavistock founder
tavistock articles index
coleman beatles and Aquarian Conspiracy
beatles and coleman
coming up to speed on mc
Labels: Bernays, Coleman, mind control, Rockefeller, Rothschild, Royal Wedding, Tavistock, wars