BREXIT - PROF MARK BLYTH - PROFESSOR JOHN CURTICE - JOHN PILGER
Professor John Curtice points out that only a minority of Conservatives supported 'Remain'.
'Remain' failed to win in the Conservative heartlands, such as South Buckinghamshire, Chichester and the New Forest.
David Cameron lost the EU referendum because
Concern as
online call for second Brexit vote
gains more than 39,000 signatures from Vatican City - population 800
.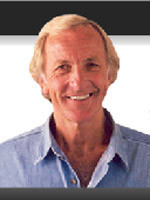 John Pilger
explains
why the British said no to the EU
:
The supporters of the EU are an "insufferably patrician class... a bourgeoisie with insatiable consumerist tastes and ancient instincts of their own superiority...
"Their house paper is the Guardian..."
Labels: austerity, Brexit, Conservative heartlands, elite, EU, John Curtice, Mark Blyth, Pilger, SNP