THE US ELECTION WAS RIGGED
The opinion polls showed Trump ahead in Pennsylvania.



Dr. Keshavarz-Nia

has claimed that "in Pennsylvania, Trump's lead of more than 700,000 was reduced to less than 300,000

in a few short hours

" and that this is suspicious.
However, it took Biden

around 12 hours

to reduce Trump's lead.
"Trump gained that 700,000 vote lead, in six hours of counting.
"This is far less time than it took Biden to get it back (about 12 hours).
"We can see from the correctly plotted graph that there is no 'sudden rise in slope'. Other than the occasional jumps from precincts or counting centers reporting a large batch, the slope of both lines gradually decreases.
"This is hidden slightly by the overnight pauses where the slope is flat, but if we mark those, then we can see each days slopes have no sudden rise. If anything there's a sudden fall from day-to-day."
'The
base
that support Trump is that of the impoverished white worker, but all he offers is more tax breaks for the rich and inconsequential measures against China.
'Trump's feeble invectives against the Fed are a very small matter because we all know that the consortium has much more weight than the chief executive - he is there to assume quick decisions, distract the attention, and take the hits and the slaps.'
"Why was Biden the war criminals' candidate of choice? The foreign policy chaos and controversy of the Trump years were a symptom of a global superpower in relative decline, with no real strategy out of the quagmire."
Why the Military Establishment Backed Biden https://redflag.org.au/node/7451
'Scott Atlas, the medical professional who's been tasked under President Donald Trump to help decide best coronavirus practices and policies, has called for citizens, particularly in Michigan, particularly in tyrannically-governed Michigan, to "rise up" and fight unconstitutional crackdowns from overreaching, overbearing public servants.'
https://www.washingtontimes.com/news/2020/nov/16/civil-disobedience-solution-covid-19-madness/
Trump was talked out of launching a missile strike on Iran's main nuclear site by top advisers last week ...
Pizzagate.
In 2016, Clinton received 7% fewer votes in those counties of Wisconsin in which votes were counted electronically, compared to those with paper ballots and optical scanners.
Clinton-s-votes-hacked
"Remember that Sequoia Pacific/Dominion Voting Systems hanging chad put Republican George W. Bush in the White House.
"It was a Democrat who first blew the whistle on SMARTMATIC voting machines.
"'The government should know who owns our voting machines,' harrumphed Carolyn B. Maloney..."


Roberto Garcia said: "I'm definitely alive and I definitely voted for Biden!"

US Election 2020: The 'dead voters' in Michigan
Trump's supporters have claimed that thousands of votes were cast in the US election using the names of people who had died.

"I may be 72," Maria Arredondo from Michigan told us when we called her. "But I'm alive and breathing. My mind is working fine and I'm healthy."

Maria said she had voted for Joe Biden and was surprised to hear that her name had appeared on a list of supposedly dead voters in the state.

We spoke to other people in similar situations to that of Maria in Michigan and found similar stories.

US Election 2020: The 'dead voters' in Michigan
....
....
The Cybersecurity and Infrastructure Security Agency and the Election Infrastructure Government Coordinating Council, both within the Department of Homeland Security, have issued a joint statement in which they declared this election 'the most secure in American history'.
They add that there is no evidence of votes being changed, deleted or lost, or that the voting system across the country has been in any way compromised.
Trump claims that the 'medical deep state' cost him the election by holding up the Pfizer vaccine.
www.dailymail.co.uk › news ›
article-8942753
Hamilton Jordan - Carter's Jewish chief of staff
"It matters not at all whether the president has been Trump or Bill Clinton, Ronald Reagan or George W. Bush, Barack Obama or George H. W. Bush, Richard Nixon, Gerald Ford, or Jimmy Carter.
BIDEN age
Ron Klain
is to be
White House Chief of Staff
for Joe Biden.
[5]
[6]
Klain's parents are Stanley Klain and Sarann Warner (née Horwitz).
The family is
Jewish
.
[10]
....
Unknown commented -
Looks like Republicans may have paid candidates to run as fake Democrats for Senate to syphon votes from real Democrats.
"Why would candidates for Florida Senate seats do no campaigning, no fundraising, have no issue platforms, nor make any effort to get votes?
Local 10 News has found evidence to suggest three such candidates in three Florida Senate district races, two of them in Miami Dade County, were shill candidates whose presence in the races were meant to syphon votes from Democratic candidates."
Evidence suggests several state Senate candidates were plants funded by dark money
Cumulative US Foreign Assistance to Israel 1949-2020: $295 billion.
Israel Lobby's latest way to extort money from US taxpayers
The use of spoiler candidates with identical last names to opposition candidates has been a favored tactic by Putin's party United Russia. In a recent race, people were so sick of the United Russia Party, that one of their spoiler candidates actually won. They had to go out and find him, he wasn't even in the same area of Russia, hardly had any clue what was going on, had no intention of actually holding office.
Biden's coronavirus advisor says the U.S. should go into national lockdown for 4 to 6 weeks
Dr. Michael Osterholm

Biden Covid advisor says U.S. lockdown of 4 to 6 weeks could control pandemic and revive economy
Lynn de Rothschild.
....
Anti Lockdown DEMO IN LEIPZIG am 7.11.2020

11 November 2020 - Donald Trump's purge of senior Pentagon officials has continued.
.....
'A postal worker whose allegations of ballot tampering have been the basis of Republicans' calls for investigations has reportedly recanted his story.

'Richard Hopkins, the worker who claimed in a signed affidavit that a supervisor at the US Postal Service (USPS) in Erie, Pennsylvania, instructed staff to tamper with ballots by backdating ones that arrived late, recanted this allegations yesterday in an interview with investigators for the USPS Inspector General.

'Hopkins admitted to fabricating his claims, the Washington Post reported on Tuesday, citing three officials.'




A Reuters/Ipsos national opinion survey, which ran to 11 November 2020, has found that 79 per cent of American adults believe Biden won the White House. Another 13 per cent said the election has not yet been decided, while only 3 per cent said Mr Trump won.
We are all now under the Stasi?

"Vladimir Putin RUSSIA The Russian president, accused of meddling in the 2016 election to help elect Donald Trump, has so far declined to recognise Joe Biden's victory, while Kremlin-controlled media and senior Russian officials have regurgitated his rival's claims of a "stolen election"."

Henry Makow@HenryMakow
·
2h
The study found that 352 U.S. counties in 29 states managed to have 1.8 million more registered voters than eligible voting-age citizens.
"Trump is reportedly aggrieved by testimony FBI Director Christopher Wray offered to the Senate Homeland Security Committee in October 2020, in which he stated

the FBI has not seen widespread election fraud, including with mail-in ballots

, contrary to Trump's repeated claims."
President Donald Trump has fired his Defense Secretary Mark Esper, announcing his decision in a tweet, amid talk there could be more terminations to come.
'I am pleased to announce that Christopher C. Miller, the highly respected Director of the National Counterterrorism Center, will be Acting Secretary of Defense, effective immediately,' he wrote on Twitter.
...
....
"Biden is a groomed politician, a trusted proxy, serving the interests of the financial establishment.
"The Smoking Gun is Covid-19.
"Biden is committed to closing down the US economy as well as the global economy as a means to "combating the killer virus"."
Aangirfan supports neither Trump nor Biden.
Unknown commented -

Republicans took legal actions to delay the counting of mail-in ballots in states where Trump might lose, but each case was defeated in the courts so the votes were released for counting.
This is why it took so much longer to count them, not because there was anything illegal going on. Even international observers reported nothing illegal about the count.
The ballots released were mainly from safe Democrat counties (which is why they were targeted by Trump) and therefore 80% Biden, which is why last minute counts put Biden into the lead.
https://www.msn.com/en-gb/news/politics/republicans-caused-ballot-delays-that-they-re-using-to-sow-election-doubt/ar-BB1aH0Zw?MSCC=1603874422
Susan Rice with the boss of the Mossad.
A favorite to lead America's State Department is former National Security Advisor and Ambassador to the United Nations

Susan Rice.
Harris
is an ex state prosecutor TOTALLY in the Deep State's pocket. Biden is more of a marionette than Ronald Regan. We may look back to Trump as the good old days.
People flash middle fingers towards Trump's motorcade as he returns to the White House after playing golf
Near the White House.
Senator Joe Biden with his wife Jill, sons Beau and Hunter, and daughter Ashley, then six, during his first run for President in 1987
Joe Biden has won the race to become the next US president, defeating Donald Trump following a cliff-hanger vote count after Tuesday's election.
The BBC projects that Mr Biden has won the key battleground of Pennsylvania, propelling him over the 270 electoral college vote threshold required to clinch the White House.
US Hypocrisy, Not Democracy. Governance of, by and for "The Rich, Well-Born and Able"
Henry Makow@HenryMakow
https://investmentwatchblog.com/huge-list-of-voter-fraud-cases-events-with-sources/…
Huge list of voter fraud cases/events with sources.
The Deep State has got the result it wanted?
No more regulation and no higher taxes for the billionaires.
"If current projections are correct, we will have a Democratic President and Republican Senate which is a positive catalyst for the equity markets," Brian Walsh Jr. said.
"Wall Street is breathing a sigh of relief now that more regulation and progressive fiscal policies are seemingly off the table."
Wall Street 'euphoric' as blue wave seen as unlikely
Does Trump have a motive for 'vote rigging'?
In the key battleground state of Pennsylvania, preliminary exit poll results showed that 52% disapprove of how Trump has been handling the country.
Back in
2004 Democrat John Kerry faced Republican President George W. Bush
and Kerry was winning on election night right up until around midnight. Then suddenly, they stopped counting the votes. When they re-started counting the votes an hour or so later...Kerry was suddenly losing in states where he had been winning.
Things you'll never read in the MZM: Trump campaign files suit in Michigan to halt ballot counting - From PressTV
WEDNESDAY 4 November -
"Joe Biden has won Wisconsin by some 20,000 votes and he is also ahead in Michigan
"If Biden wins Nevada, which he is expected to on Thursday, or Georgia or North Carolina, he will reach the 270 electoral college votes he needs to win the White House.
"The Senate is tied at 47-47 but the Republicans have won back some of the House; it stands at 189 Dems 183 Reps.
"Biden has little chance of enacting a radical agenda of change, frustrating the left wing of his party".
US Election 2020: Biden wins Wisconsin
"As votes across the US roll in showing Biden struggling to secure key swing states, the odds flipped in favor of Trump whose chances of victory reached
-
333
,
or a 76.9 per cent."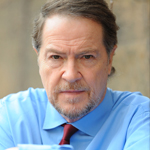 America After the Election: A Few Hard Truths About the Things That Won't Change

By John W. Whitehead
America After the Election: A Few Hard Truths About the ...
No matter who wins this presidential election, you can rest assured that the new boss will be the same as the old boss.
Police militarization
will continue.
Overcriminalization
will continue.
Jailing Americans for profit
will continue.
Poverty
will continue.
Endless wars that enrich the military industrial complex
will continue.
Police shootings of unarmed Americans
will continue.

SWAT team raids
will continue.
The government's war on the American people
will continue.
Government corruption
will continue.
The rise of the surveillance state
will continue.
The erection of a suspect society
will continue.
Government tyranny under the reign of an Imperial President
will continue.
The government's manipulation of national crises in order to expand its powers
will continue.
Battlefield America: The War on the American People
The poll aggregator
fivethirtyeight.com
shows Biden with an
8.
4-point advantage overall
, while Real Clear Politics gives Biden a
lead of 6.7
.
In Florida, the largest of the handful of crucial swing states,
Biden leads by 1.7 points
, according to an average of leading polls.
A final poll from Reuters/Ipsos on Monday afternoon had Biden very narrowly leading Trump in Florida and in a dead heat in North Carolina and Arizona.
On a national level it gave Biden an outright majority among all likely voters: 52% to 44%.
In
Pennsylvania
, which offers 20 electoral votes, Biden holds an average 2.5-point advantage, according to Real Clear Politics.
In
Michigan
, with 16 votes, Biden is 4.8 points, and in
Wisconsin
, which has 10 votes, it is 6.6 points.
Labels: Biden Israel, rigged, scamdemic, Trump, US election