CORONAVIRUS SCAMDEMIC BY DEEP STATE
The COVID-19 Bullshit: Absolutely Must See Video
The COVID-19 Bullshit: Great Video By James Corbett

...


In India, a 21 days lockdown has triggered a wave of famine and despair affecting millions of homeless migrant workers all over the country. No lockdown for the homeless: "too poor to afford a meal".
The impoverishment in Latin America and sub-Saharan Africa is beyond description. For large sectors of the urban population, household income has literally been wiped out.
In Italy, the destabilization of the tourist industry has resulted in bankruptcies and rising unemployment.
In many countries, citizens are the object of police violence. Five people involved in protests against the lockdown were killed by police in Kenya and South Africa.
Keep Britain Free
2h
·
The Telegraph
's Sherelle Jacobs writes that -
"Lockdown was a political act, and only an electoral shift can prevent another one."
...
A Brooklyn mother traveling alone with her six children was forced off a JetBlue flight in Orlando, Florida, when her 2-year-old daughter wouldn't wear her mask.
Brooklyn mother traveling with 6 children forced off
What happens when you wear a mask?
Economist and geopolitical analyst
Peter Koenig,
formerly of the World Bank, notes as follows:
'Deep-State-Actors' behind the scene were using Covid to… cause a total lockdown of people as well as of the world economy

…. This mighty lockdown order, instigated from 'high-up', way above the world's governments and the UN, and with such co-opted 'authorities', like the WHO, has brought the world economy down on its knees within less than 6 months….

One of the opportunities the IMF sees emerging from this crisis, is 'the digital transformation – a big winner from this crisis'. The IMF doesn't say what it means, but it requires foremost

digitizing people's identity and digitizing money – total control over people's movements, health records, cash flow, bank accounts and more.
Halting Our Descent into Tyranny: Defeating the Global Elite
...

In Spain, the hospitals are fairly quiet.
Former Air Force Captain
David Skripac
in
'
What Are the Truly Verifiable Facts Surrounding COVID-19?'
summarizes the non-existent or flawed science around the existence of the SARS-CoV-2 RNA virus, the diagnostic testing, the use of masks and the claim that the Infection Fatality Rate (IFR) for COVID-19 is far greater than the seasonal influenza, and concludes as follows:
What is certain, though, is that all of the medical martial law edicts that have been issued in united fashion have been based on unsubstantiated science. Equally clear is that

the drive for a global COVID-19 vaccine regimen and the global surveillance grid

are moving ahead in concert to transform the world as we know it –

if

we allow it to happen.
Halting Our Descent into Tyranny: Defeating the Global Elite
Professor Michel Chossudovsky
notes the following:
What we are dealing with is 'economic warfare'….

Our… analysis reveals that powerful corporate interests linked to Big Pharma, Wall Street and agencies of the US government were instrumental in the WHO's far-reaching decision.

What is at stake is

the alliance of 'Big Pharma' and 'Big Money', with the endorsement of the Trump Administration.

The decision to launch a fake pandemic under the helm of the WHO on January 30, was taken a week earlier at the Davos World Economic Forum (WEF). The media operation was there to spread outright panic.

We are dealing with a complex global crisis with far-reaching economic, social and geopolitical implications.
Halting Our Descent into Tyranny: Defeating the Global Elite
US constitutional attorney
John W. Whitehead
documents the extensive and ongoing encroachments on rights and freedoms in the USA and highlights the following:
On a daily basis, Americans are already relinquishing (in many cases, voluntarily) the most intimate details of who we are – their biological makeup, our genetic blueprints, and our biometrics (facial characteristics and structure, fingerprints, iris scans, etc.) – in order to navigate an increasingly technologically-enabled world.

COVID-19, however, takes the surveillance state to the next level.

There's already been talk of mass testing for COVID-19 antibodies, screening checkpoints, contact tracing, immunity passports to allow those who have recovered from the virus to move around more freely, and snitch tip lines for reporting 'rule breakers' to the authorities….

In this post-9/11 world, we have been indoctrinated into fearing and mistrusting one another instead of fearing and mistrusting the government.
As a result, we've been forced to travel this road many, many times with lamentably predictable results each time: without fail, when asked to choose between safety and liberty, Americans historically tend to choose safety.

Failing to read the fine print on such devil's bargains, 'we the people' find ourselves repeatedly on the losing end as the government uses each crisis as a means of expanding its powers at taxpayer expense.
Halting Our Descent into Tyranny: Defeating the Global Elite
Ian56@Ian56789
·
7h
MASSIVE protests in South Korea demanding the loosening of current Covid restrictions & diktats.
....
Henry Makow@HenryMakow
·
4h
In an interview, Bill Gates inartfully referred to the planned COVID-19 vaccine as "the final solution." GATES: "And then the final solution—which is a year or two years off—is the vaccine.
Henry Makow@HenryMakow
·
29m
Head of Forensic Medicine in Hamburg autopsies EVERY COVID death body (against gvt rules).
His conclusion- NOT A SINGLE COVID-MARKED DEATH WAS CAUSED BY CORONA!
...
We are in a war.
🔹
London
🔹
1.30pm
Westminster Magistrates Court
To support those being prosecuted for protesting during lockdown
https://facebook.com/

events/s/

fight-for-freedom-peaceful-

pro/290245992270744/

?ti=icl
Sat 22nd Aug
🔹
Glasgow Green Protest HQ
🔹
12noon
Glasgow Green near Nelsons Column
https://facebook.com/

events/s/

glasgow-green-protest-hq/

349688182719256/?ti=icl
🔹
Edinburgh Resistance
🔹
12noon
The Meadows
https://facebook.com/

events/s/

edinburgh-resistance/

585271459021018/?ti=icl
🔹
Liverpool
🔹
1pm
St Georges Hall
Hosted by Save Our Children
https://facebook.com/

events/s/

freedom-for-the-children-sa

ve-/600484117570153/
...
🔹
Nottingham UK United for Freedom
🔹
1pm
City Council House
https://facebook.com/

events/s/

nottingham-uk-united-for-fr

eed/299428828045088/

?ti=icl
🔹
Brighton Save Our Rights Rally and Street Activism
🔹
1.30pm
Peace Statue Hove
https://facebook.com/

events/s/

brighton-save-our-rights-ra

lle/582592409097693/

?ti=icl
🔹
Manchester Freedom Rally
🔹
2pm
St Peters Sq
https://facebook.com/

events/s/

manchester-freedom-rally/

3495944723772964/?ti=icl
🔹
Newcastle UK United for Freedom
🔹
2pm
Greys monument
https://facebook.com/

events/s/

newcastle-uk-united-for-fre

edo/1161726660877708/

?ti=icl
🔹
Belfast Save Our Rights
🔹
2pm
Botanic Gardens
https://facebook.com/

events/s/

belfast-save-our-rights/

428559988052098/?ti=icl
🔹
Plymouth Save Our Rights
🔹
2.30pm
Armarda Memorial, Plymouth Hoe
https://facebook.com/

events/s/

plymouth-save-our-rights/

947818422358406/?ti=icl
Sun 23rd Aug
🔹
Leeds Freenation Event
🔹
2pm
Hyde Park
https://facebook.com/

events/s/

leeds-freenation-event/

306311320573406/?ti=icl
jordanhendersonfineart.com
.
...
Subtitles in English.
Keep Britain Free
14m
·
"Recently published figures from the
#NHS
show that in April,
only 50,000 beds in hospitals in England were occupied out of a possible 141,000.
"The UK was hardly ravaged by Covid-19..."
...
Do nurses murder people?
...
Who gets the conracts?
Stinking Tory Corruption
....
Good news from Uganda
Belarus?
"The Great Reset is about preserving capitalism – how to
accelerate the shift of assets from the grassroots to the oligarchs
."
From Great Lockdown to Great Transformation

...
In 2015, Jon Andrewes was appointed chairman of the Royal Cornwall Hospitals National Health Service Trust ahead of 117 other candidates.
His qualifications were fake.
Questions raised after former builder used fake CVs
What Are the Truly Verifiable Facts Surrounding COVID-19?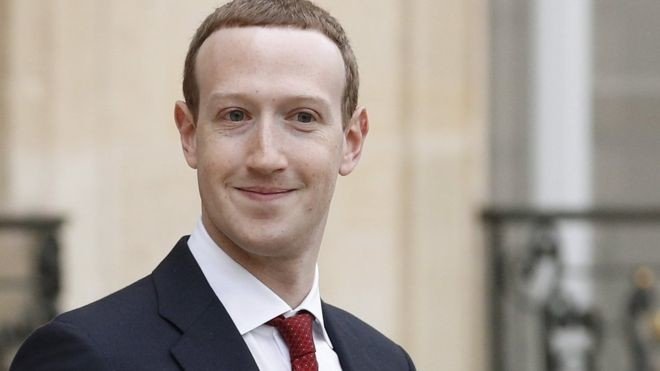 Henry Makow@HenryMakow
·
12h
The World Jewish Congress persuades Mark Zuckerberg to have Facebook ban references to
Jews "Controlling Major Institutions Such as Media Networks"
facebook-ban-references-to-jews-controlling-major-institutions-such-as-media-networks/…
Letters From Melbourne, a 'Ghost Town Police State' Under Brutal Covid Lockdown
by
Robert Bridge
Letters From Melbourne, a 'Ghost Town Police State'
'Melbourne has introduced draconian anti-Covid measures.
'To blame was a fractional
uptick
in the number of coronavirus deaths – seven to be exact, and all involving citizens above the age of 70 years old.
'The police have been authorized to enter private residences without a warrant.
'Shane Patton, Police Chief Commissioner of Victoria,
told
reporters that "there are consequences" for not going along with the lockdown.
'Patton was wearing all black attire for the occasion.
'An American wrote "I was in Argentina in the 70s during the Dirty War and this is the closest I have felt to that kind of experience since those days."
'Anika Stojkovski, based in Melbourne, was struck by the fact that "all consulting rooms in hospitals are closed, and all appointments are conducted by specialists by phone."'
..
The police in Australia are said to be involved in child abuse.
"
An investigative journalist infiltrated an elite child-pornography and pedophile club based in Melbourne. Its members were all wealthy and elite members of Melbourne society...
"A number of children at a daycare centre in the Mornington Peninsula, Victoria, Australia, began disclosing experiences of organised and ritualistic sexual abuse to their parents and the police.
[3]
"Their disclosures included instances in which they were taken in a car from the creche to a nearby house, undressed by adults and sexually assaulted, video-taped and filmed while naked, and urinated and defecated upon by adults.
"The children disclosed that some of the abusers wore police uniforms...."
aangirfan: TOP PEDOPHILE RINGS - AUSTRALIA
Aangirfan: '3 AUSSIE PRIME MINISTERS LINKED TO CHILD ABUSE RING'
Labels: Belarus, Biden, Casedemic, Child Abuse, Cornwall Hospitals, covid-19, Et Maintenant, Great Reset, Jews, KOENIG, Melbourne, New Zealand, police, UK Lockdown Truth, Whitehead