BIDEN v SANDERS - THE TIME IS NOW!
I was a student at The Catholic University of America in Washington DC when coerced and abducted by Deborah Palfrey/ The DC Madam who trafficked me to Jeffery Epstein and Andrew Windsor. I was trafficked to MANY including Joe Biden, John McCain and others in the White House today
Jules@waterdiaries
Legit just created an entire Twitter account to tell the world
@BernieSanders
isn't even on the first page of the ballot.
You have to look for an icon located at the far bottom of the page then scroll to find his name
#BernieBallot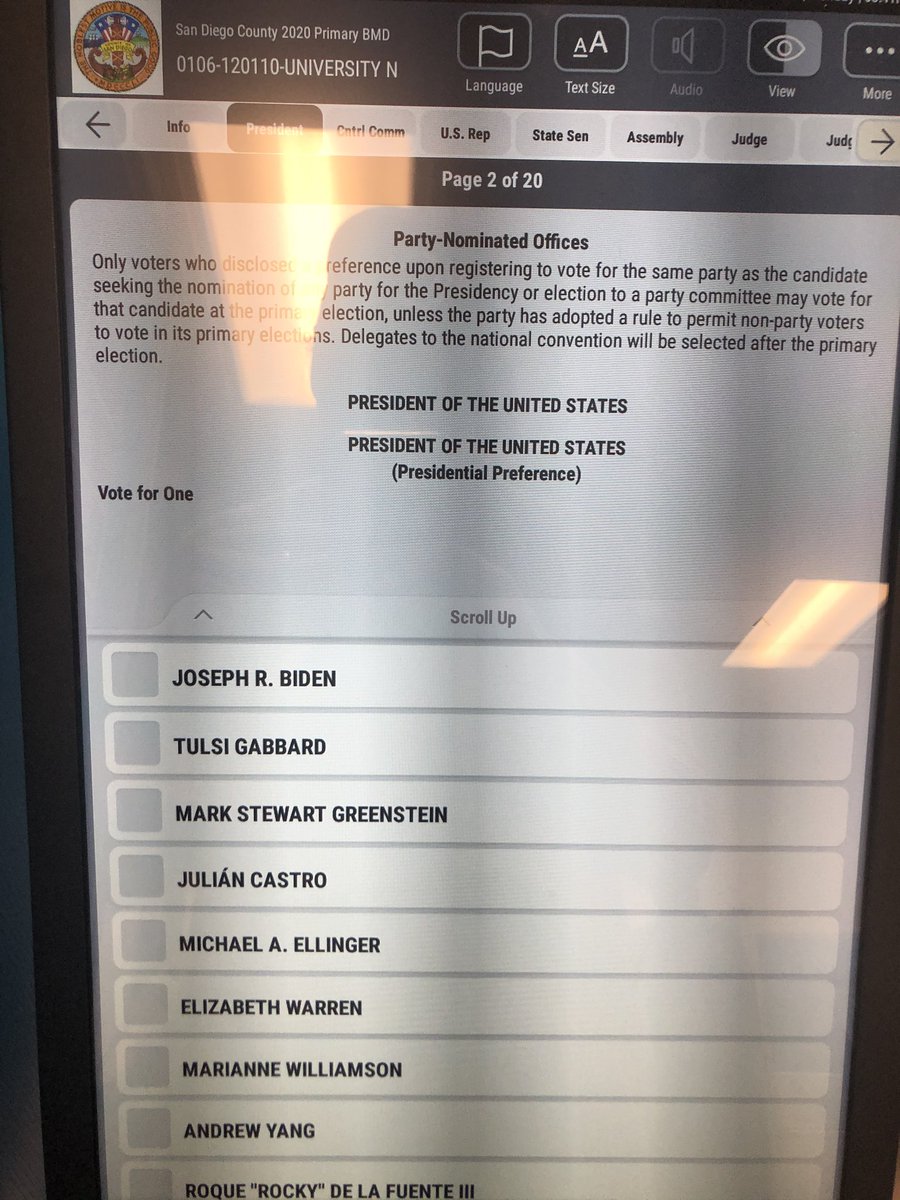 ...
Joe Biden has a Jewish family.
Biden has three children who grew to adulthood.
Two of them married Jews: Beau Biden, whose mother was Neilia, married Hallie Olivere.
Ashley Biden, his daughter with his second wife, Jill, married Howard Krein.
Jewish things to know about Joe Biden | The Times of Israel
always vote@always_vote
Wow -
voters waited SIX hours in line to vote at Texas Southern University.
THIS is what voter suppression looks like. (Sanders wins among young voters across the country.)
#electionfraud
#SuperTuesdayResults
#BernieOrBust
Aggie L@agski48
Hope you're keeping up with the RAMPANT
#ElectionFraud
happening in
#CA
right now.
Several reports of "broken" voting machines
, so
#ProvisionalBallots
are being forced on voters!
Azusa is reporting faulty machines (won't vote)
Robbin Milne @RobbinMilne
So here's my angry tweet. I've seen cheating for 20 years.
#BushvGore
was my 1stexposure to
#ElectionFraud
- 20 years later, this is the worst yet.
If you believe Biden is winning all these states tonight, fairly, I have an island to sell you.
Swing.ElectionBook@SwingElectionB1
·
Mar 1
Early results in
#SCprimary2020
are looking very shady.
Biden over 50 percent (15 points above pre-election polls), missing polling places, new election machines.
....
...
Michael Bloomberg (right) with Tania Head (female centre)
Tania Head
was the founder and boss of the World Trade Center Survivors' Network.
Tania says that, on 9 11, she was on the 78th-floor in the south tower when a plane struck.
She says she was lying on the floor when a man with a red bandanna put out the flames on her back.
http://www.nydailynews.com/entertainment/book-review-woman-robin-gaby-fisher-angelo-guglielmo-jr-article-1.1048845#ixzz1qCcJ0fMR
In reality, Tania Head was in Barcelona on 9 11.
Tania Head's real name is Alicia Esteve Head.
She is the daughter of a Spanish businessman who went to prison for embezzlement.
Labels: 9 11, Bernie Sanders, Biden, Bloomberg, now, vote rigging