IN QUEBEC - CORONAVIRUS, MOSQUE ATTACK, EWEN CAMERON, MENGELE
Henry Makow@HenryMakow
·
6h
This was all planned years ago. Yoshua Bengio (Professor in Computer Science and Operations Research, University of Montreal) working on a tracking app (named "COVI"). He attended 2016 Bilderberg meeting!

Quebec's 3,483 alleged COVID-19 deaths make up 62.5% of the Canadian total.

Most of the Quebec deaths happened in the Montreal area.
The Sleep Room's Missing Memories
.
Dr Ewen Cameron, working for the CIA, carried out torture experiments in Montreal.
Mathieu and Alexandre Bissonnette. The CIA's mind controllers like to use twins. Twins.
The Quebec City mosque shooting took place on January 29, 2017, at the
Islamic Cultural Centre of Quebec City
. Six worshippers were reportedly killed.
The alleged perpetrator was Alexandre Bissonnette.
"Silvio Day was an orphan and an orderly who worked at
St. Jean de Dieu Hospital, in Montreal
, in the 1950's and 1960's.
"His task was transporting the corpses of fellow orphans killed in secret experiments, from the operating rooms downstairs to the basement morgue for later burial behind the hospital.
"
In a three month period he moved 67 bodies and says that he saw children with holes bored in their heads and one with its brain falling out.
"Others were kept in straitjackets, lobotomized, given drugs and had experimental surgery done to them under the cruelest conditions. Doctors often targeted those children who had no families.
"Day recalls,
"One day there was a "priest" in the hospital known as Father Josef.
"Later I was shown a photo of Dr. Josef Mengele and I recognized him saying, 'That is Father Josef.'
"Father Josef worked in the hospital along with director Camille Laurin who would later become Quebec's Minister of Health. Other photos have surfaced and Mengele is identified in many of them.
Quebec's Duplessis Orphan Scandal
Officially, 75% (2,601) of Quebec's COVID-19 fatalities occurred inside nursing homes.
In all probability, the majority of the terminally ill patients in the nursing homes did not die of COVID-19.
The Montreal Nursing Homes' COVID-19 Fatalities

.
Nursing home plus geriatric ward fatalities exceed 90% of all fatalities.
Coronavirus and Dodgy Death Numbers
Most of the Quebec deaths happened in the Montreal area.



The Montreal Nursing Homes' COVID-19 Fatalities

.
Vigi Queen Elizabeth care centre in Montreal.
On April 8 news broke that 115 of 250 residents of a
Laval nursing home
were COVID-19 positive. Thirteen residents there had perished.
On April 10 ambulance crews discovered residents malnourished, dehydrated and covered with feces at
Dorval's Residence Herron
.
Crews found corpses Herron's staff were unaware of.
On April 13 authorities noted a government-run home in Lasalle had 26 COVID-19 fatalities and 351 cases.
On April 30 the government reported 6,603 C-19 cases among nursing home residents.
This is Alexandre Bissonnette's Facebook AFTER it was interfered with.
We saw the Facebook page of Alexandre Bissonnette before it was interfered with.
The 'horror' images above were added AFTER the page was interfered with.
The original Facebook pages showed innocent stuff.
Who has the power to alter the pages of someone's Facebook?
CIA, Mossad or Canadian intelligence services?
.
Mathieu, Alexandre and their father Raymond Bissonnette.
The above photo is from the original Facebook page of Alexandre Bissonnette.
Reportedly, Alexandre Bissonnette was being treated for anxiety and had developed alcohol problems.
The accused had alcohol problems and was treated for anxiety
The Sleep Room's Missing Memories. Quebec's hospital for stressed people.
Alexandre's parents, Raymond Bissonnette and Manon Marchand, have been watching over Mathieu, Alexandre's twin brother, who was hospitalized the day after the shooting.
"Mathieu is still under the care of doctors."
Les parents d'Alexandre Bissonnette voudraient exprimer leurs regrets
.
THE MYSTERIOUS TRUDEAUS
.
Quebec means mind control.
In Quebec, Dr. Ewen Cameron carried out unending torture of children - disguised as medical experimentation.
MK-ULTRAViolence
.
CIA mind control?
The Fort Lauderdale airport suspect admits he was 'mind controlled'
.
.
Trudeau, prime minister of Canada.
Canadian news source
Le Soleil
reported that 'at least one gunman' took part in the attack at the Quebec Islamic Centre.
A witness told the
Canadian Broadcasting Corporation
that they saw two masked gunmen open fire on worshippers.
The Sun
quoted a 22 year old student named Abdi who said he was convinced he had seen two attackers.
Reuters
referred to another witness statement which said that three attackers had taken part in the attack.
Pierre and Justin Trudeau.
The number of weapons reported as having been captured suggests that there was likely more than one attacker.
The
Daily Mail
mentioned that weapons captured included an AK-47 assault rifle and two other rifles.
The Telegraph
listed various rifles and a handgun as having been confiscated.
A Jew in Morocco.
Fox News
reported that one of the suspects arrested, Mohamed el-Khadi, was Moroccan.
Justin Trudeau
's office personally intervened and pressured Fox News to retract their statement about the arrested man being Moroccan.
www.disobedientmedia.com
Jews in Morocco.
Quebec has a large number of Jewish Moroccans.
The CIA and Mossad are said to recruit Moroccans.
MOROCCO - VERY JEWISH
.
In Morocco, Elliot Rodger's stepmother Soumaya Akaaboune is seen above (right) next to Soumaya's father Abdeslam Akaaboune.
ELLIOT RODGER - INNOCENT PATSY
.
Justin Trudeau, the current Prime Minister of Canada, is the eldest son of former Prime Minister
Pierre Trudeau
.
Trudeau
appointed
the first Jewish Cabinet minister (Herbert Gray), the first Jewish Supreme Court Judge (Bora Laskin), the first Jewish Secretary to the Prime Minister (Jack Austin), the first Jewish Envoy to the Hague Court of Justice (Maxwell Cohen), and the first Jewish Under Secretary of External Affairs from 1977 to 1981 - Alan Gotlieb - who then became Canada's first Jewish Ambassador to Washington.
A group of Jews soon
joined
Trudeau's personal staff, including H. Carl Goldenberg, Simon Reisman, Bernard and Sylvia Ostrey, Jerry Grafstein, and Mickey Cohen.
The Jewish Takeover Of Canada
In 1971, Pierre Trudeau married
Margaret Sinclair
who was diagnosed as having bipolar depression.
[87]
.
According to the article at Henry Makow, entitled:
Is Justin Trudeau a Product of Mind Control
?:
"Pierre's 1968 marriage to Margaret was 'arranged' by the military.
"The couple were programmed with LSD at a remote farm in British Columbia.
Mick Jagger and Jimmy Savile are both linked to the spooks and to boys. Mick Jagger, like Pierre Trudeau, was educated at the London School of Economics.
"After Margaret ran off with the Rolling Stones in 1977, the marriage was over.
"Soon after, as a single father, Pierre turned to a York University sociologist,
John Seeley, for parental advice
.
"
John Seeley,
a self-proclaimed 'sadist and pedophile' would fly up to Ottawa on weekends to 'advise' Pierre on how he should be raising his three sons. Justin was six."
(See also this article.)
Jewish Moroccans.
Initial reports said that 3 masked gunmen attacked the Quebec Islamic Centre.
Three Shooters Attack Québec Mosque
Ahmed Ech-Chahedy, a Moroccan, now says that there was only one attacker, and, that the attacker's face was not covered.
Quebec terror attack
Ahmed Ech-Chahedy and his friends visit the Quebec Islamic Centre in connection with taekwando.
In Quebec, police Commander Sylvain Bissonnette and Public Safety Director Jordy Reichson
'The Jews of Quebec City' is a documentary film produced by Valérie Bissonnette.
Un film sur les Juifs de la ville de Québec
After 1956, many Jews left Morocco and moved to Quebec, which now has a very large Moroccan-Jewish community.
In June 2015, André Azoulay, the Jew who runs Morocco for King Mohammed VI, visited Quebec.
Communauté juive marocaine du Québec
The three key witnesses in the Quebec Mosque attack are reportedly Moroccan.
There is a Chabad house at the Laval university, attended by Alexandre Bissonnette.
Michel Kingma-Lord
After the security services have carried out a false flag terror attack, they like to get their agents, disguised as ordinary members of the public, to give interviews with the media.
Michel Kingma-Lord is not such an agent and appears to be telling the truth about Alexandre Bissonnette.
Michel Kingma-Lord is an international business consultant in Quebec City.
Michel grew up with Alexandre Bissonnette in the Quebec City neighbourhood of Cap Rouge.
Michel says: "We were good friends. He was a really good guy, and his parents were great."
About a year ago, Michel met Alexandre in the halls of Université Laval.
Michel says: "There was no sign of anything wrong; he seemed comfortable in his skin."
Michel says he was Facebook friends with Alexandre but never saw him post anything about his political ideology or agenda.
What happened to Alexandre Bissonnette?
- Montreal Gazette
Tania Head with Bloomberg and Giuliani
Fake witnesses?
Tania Head was the founder and boss of the World Trade Center Survivors' Network.
Tania says that, on 9 11, she was on the 78th-floor in the south tower when a plane struck.
She says she was lying on the floor when a man with a red bandanna put out the flames on her back.
nydailynews.
In reality, Tania Head was in Barcelona on 9 11.
Tania Head's real name is Alicia Esteve Head.
She is the daughter of a Spanish businessman who went to prison for embezzlement
In 2007, as the New York Times was about to expose her, she confessed to her lies.
False Flag operations?
The Sandy Hook school 'shooting' occurred on 14 December 2012, in Newtown, Connecticut.
This was reportedly part of the CIA's Strategy of Tension - designed to get people scared, so they will continue to support the rich right-wing elite.
The Strategy of Tension aims to get you frightened of going to the
mosque
, going to church, going to school, going to the airport...
You are supposed to be scared of such things as railway stations (
Bologna massacre
1980).
Supermarkets (
Brabant Massacres
in Belgium 1980s).
Tall buildings (9 11 2001).
Public transport (London Bombings 2005).
Underwear and flying (Underwear Bomber 2009).
Elliot Rodger (2014 Isla Vista killings) and his father Peter Rodger at the premiere of The Hunger Games. Elliot Rodger is the son of The Hunger Games assistant director Peter Rodger. Suzanne Collins, who wrote The Hunger Games, resides in Sandy Hook, Connecticut. Elliot Rodger's father Peter Rodger is a friend of Hugh Jackman, the star of Bryan Singer's X-Men.
You are supposed to be scared of such things as:
Cinemas (
2012 Aurora shooting
).
Marathons (Boston Bombing 2013).
Churches (Charleston shooting 2015).
Theatres (Paris Attacks 2015)
And elementary schools (Sandy Hook 2012).
Dylann Roof (Charleston shooting)was arrested in Shelby, in South Carolina.The cast and crew of The Hunger Games used Shelby as a base. Much of the Hunger Games was filmed in Shelby.
The shootings at Sandy Hook in Connecticut, Beslan in Russia, Mumbai in India, Utoeya in Norway, Xinjiang in China, Istanbul in Turkey, Ciudad Juarez in Mexico, Liege in Belgium and Toulouse in France, may all be linked.
Alexandre Bissonnette
Before the security services carry out a false flag attack, they carry out a drill.
Above we see a drill in Montreal. (It is not real)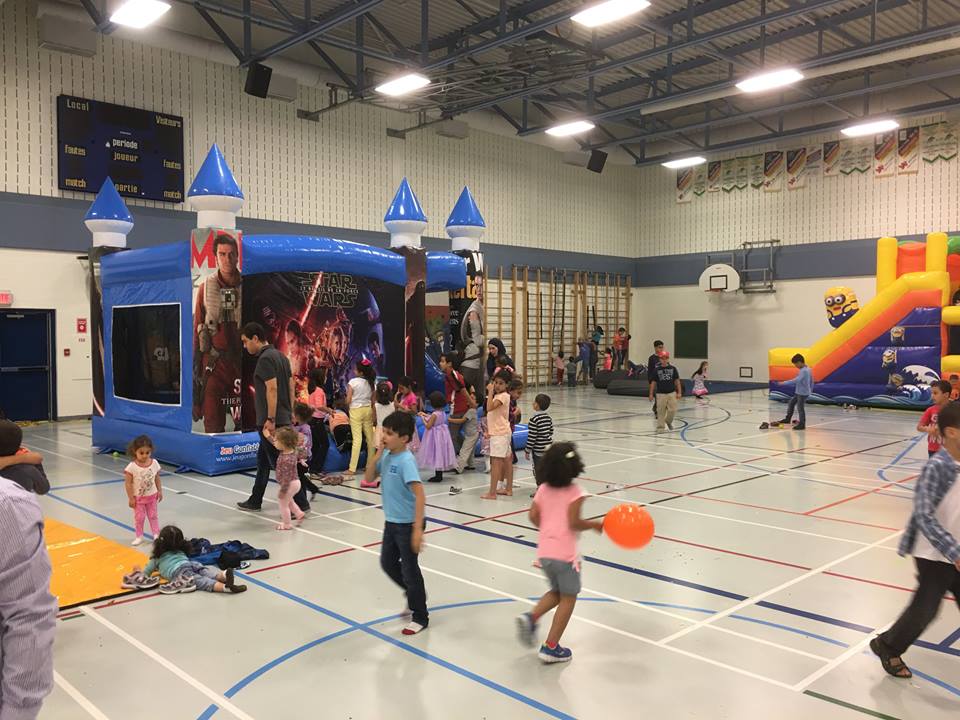 ..
The Quebec Islamic Centre.
The Quebec Islamic Centre which was attacked on 29 January 2017 was equipped with multiple security cameras.
Witnesses recount night of Quebec City shooting ...
"At 8 p.m. the Québec City Islamic Cultural Center on Sainte-Foy Street was holding evening prayers, when three gunmen burst into the building and began shooting."
Three Shooters Attack Québec Mosque
Alexandre Bissonnette.
After a 'false flag' attack, there needs to be a 'patsy'.
The CIA is said to mind control attractive and innocent young kids, use them as sex slaves, and then use them as 'patsies'.
Above we see that the real Dylann Roof (left) appears to have no obvious moles on his face. Above (right) we see what appears to be Dylann's body double, a person with obvious moles? CHARLESTON
The CIA's Operation Gladio operatives are said to carry out the false flag terror operations.
OPERATION GLADIO
.
'Dylan Roof' was the 'patsy' in the Charleston Church 'false flag' attack.
Above, we see 'Dylan Roof'. The photo on the right appears to have been photoshopped, having had a 'right-wing' badge added. fotoforensics.com/analysis / CHARLESTON CHURCH - FALSE FLAG CONSPIRACY
Trump said that the Quebec incident justified his Muslim ban.
Alexandre.
Alexandre Bissonnette rented a flat with his twin brother Mathieu,
CBC News Montreal reported
.
He studied political science and anthropology at Laval University.
He was known to be a competent musician and to be active at the university's chess club.
"He gave the impression of being a very good person," Prof Jean Sevigny
told thestar.com
.
In addition to being a student, Alexandre Bissonnette worked in a call centre for Quebec's blood donation agency, Héma-Québec.
Quebec City mosque attack suspect
.
Alexandre Bissonnette (right). The purpose of the fake Bissonnette/Breivik stories is to promote the Nazi-Zionist agenda
On his original Facebook page, Alexandre Bissonnette had large numbers of friends, including some Moslems.
His Facebook page was then interfered with.
Alexandre Bissonnette is now being described as being "the loner student ... who was reportedly a 'Trump supporter who liked Le Pen and mocked Syrian refugees online.'"
dailymail.
However, "Neighbors of the family home in the affluent Quebec suburb of Cap Rouge were stunned to learn Bissonnette, described as a 'typical boy-next-door', was being accused of the shooting."
dailymail.
The real Alexandre Bissonnette is like the real Anders Breivik - a gentle liberal soul.
BREIVIK IS INNOCENT
.
Bissonnette taken into custody.
The Deep State plays all sorts of ball games.
Allegedly, Bissonnette fled from the mosque in his Mitsubishi and was arrested in nearby Ile d'Orleans around 20 minutes later after calling 911,
Le Soleil
reports.
Allegedly, Police found two rifles and an AK-47 in the car.
dailymail.
Students at Alexandre Bissonnette's university, describe Alexandre Bissonnette as being a timid man who didn't seem capable of committing an act of terror.
"He never showed or suggested that political violence or terrorism was something he was capable of."
The purpose of the false flag terrorism is to put into power the supporters of the Nazi-Zionists.
Le Pen is a supporter of Israel.
A Facebook page allegedly belonging to Bissonnette, which has since been taken down, allegedly revealed support for far right-wing ideas, including those of Marine Le Pen.
Other 'likes' allegedly included Israeli Defense Forces, Donald Trump, and outspoken critics of Islam Richard Dawkins and Christopher Hitchens.
Above (left) we see a March 2016 picture of 'Anders Breivik' with a narrow, straight (or concave) nose. He has small ear lobes and relatively small chin. Above (right) we see the original Anders Brevik as a youth, with a convex nose.
The real Breivik has big earlobes and a bulbous nose.
Neighbours describe Alexandre Bissonnette as the 'perfect boy-next-door', who loved his family, sports and would always remember to say hello.
Neighbour Alain Dufour said: "Alexandre is a very nice, friendly young man. He and his brother have been brought up very closely and carefully by his parents. They are all very close."
His wife said: "He is very sweet."
Bissonnette's father Raymond is a retired government employee.
dailymail.
June 1999 - Mathieu Bissonnette, Alexandre Bissonnette and Ray Bissonnette.
Alexandre Bissonnette is the 'patsy' in the Quebec Mosque shooting.
The 'mind-controlled patsy' - Alexandre Bissonnette, a 27-year-old Quebec native.
After the Quebec Mosque shootings,
Alexandre Bissonnette
and
Mohamed Khadir
(aka Mohammed Belkhadir), were taken into custody.
Bissonnette, 27, is a native of Quebec, while Khadir, who is in his 20s or 30s, is of Moroccan descent,
TVA News reports.
Witnesses said that there were 3 masked gunmen.
Three Shooters Attack Québec Mosque
But, now the police are saying that Bissonnette is the only suspect, and that Khadir is simply a witness.
Bissonnette
A source
told Radio-Canada
that both Alexandre Bissonnette and Mohamed Khadir are students at Université Laval, a French-language, public college in Quebec City.
Alexandre Bissonnette was arrested "after contacting the police at about 8:10 pm."
Mathieu and Alexandre Bissonnette. The CIA's mind controllers like to use twins. Twins.
Alexandre Bissonnette attended Companions de Cartier High School and Cégep François-Xavier Garneau.
"He was a quiet guy, not at all violent. I never imagined that he could do anything like that", says Marius Valentino, who knows Alexandre Bissonnette and his twin brother.
Alexandre Bissonnette, whose family has military connections.
According to several neighbors, the twins were in the cadets.
There have been reports that cadets are sometimes mind-controlled and used as sex slaves and then as 'patsies'.
SEXUAL ABUSE OF CADETS
/
'MURDERED' TEEN RECRUITS
/
CHILD SEX IN THE MILITARY
Alexandre Bissonnette's parents live in Cap-Rouge, a wealthy and quiet neighborhood.
Alain Thivierge, who lives across the street from the Bissonnette home, says of the brothers: "I see them almost every day."
He speaks of quiet, calm young men.
"Their parents are very friendly,"he said.
Alexander, the suspect, never uttered hateful or radical words.
Suspect arrêtés est Alexandre Bissonnette
Left - Quebec Premier Philippe Couillard, Quebec Premier 2014 - 2018
On 29 January 2017, "three masked gunmen fired on worshipers inside the Quebec City Islamic Cultural Center around 8pm."
CBC
/
Three Shooters Attack Québec Mosque During Evening Prayers, 5 Killed
At least six people were killed.
Witnesses said the shooters shouted 'Allahu akbar' in what sounded like a Quebecois accent.
Someone left a pig's head on the mosque steps in the summer of 2016.
Hours after Trump signed his Muslim ban, a Texas mosque went up in flames
.
The 29 January 2017 attack in Quebec came after days of protests in America over Trump's 'Muslim ban' executive order.
Prime Minister Justin Trudeau has said that refugees and Muslim immigrants are welcome in Canada.
dailymail.
Quebec Premier Philippe Couillard, Quebec Premier 2014 - 2018
What might the government of Quebec know about inside-jobs?
"Quebec's Premier Philippe Couillard will lead an economic mission to Israel in the spring of 2017, becoming the first Quebec premier to head an official visit to the country."
Couillard made the announcement "during the annual cocktail for members of the National Assembly held at the legislature by the Quebec branch of the Centre for Israel and Jewish Affairs (CIJA), with Federation CJA and the Canadian Jewish Political Affairs Committee, on Nov. 30."
Couillard spoke of the long and important contribution of the Jewish community to Quebec. "Your history is that of Quebec's, and the history of Quebec is your history."
Couillard described Israel as "the only democratic state in that troubled region.
"Israel and Quebec have much in common and together we must reinforce the ties that unite us," he said.
Quebec premier to visit Israel
.
Is the terror attack in Quebec linked to mind control?
The Allan Memorial Institute is located in Montreal in Quebec.
The Institute is known for its role in the CIA's
Project MKUltra
, an initiative to develop drug-induced
mind control
.
MKUltra experimentation was undertaken by its founding director
Donald Ewen Cameron
.
~~~
Labels: Bissonnette, Breivik, CIA, covid19, deaths, Duplessis orphans, Dylann Roof, Elliot Roger, mind control, Montreal, Morocco, nursing homes, Strategy of Tension, Tania Head, Trudeau, twins